I'm still setting up and preparing for the holy month of Ramadan which will be starting next week by god's will. One of the things many people prepare for, sometimes months in advance, is the Qerqaia'an giveaways. Qerqaia'an is an occasion that falls on the nights of 13, 14, and 15 of Ramadan where children would go from house to house dressed in colourful traditional clothes singing away while collecting candy from the houses they sing for. Also, families tend to send out sweets and nuts for loved ones in dazzling wrapping,  the funkier the better, to celebrate the occasion in the name of their little children.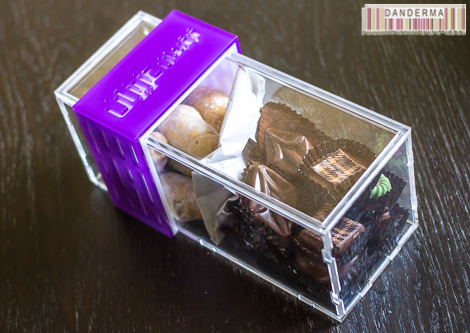 Looking for the perfect Qerqaia'an box to send out during Ramadan is very important and families are always on the look out for new and different ways to present their Qerqaia'an. If you still haven't prepared anything, there is a new business from the same guys who made the modern dowwa and tea stands, Jamrat Ghadgha (post). The name of the new the business is Olbaty, which transaltes to "my box" in English, and they provide sleek and modern plexi boxes with the child name's written on the lid.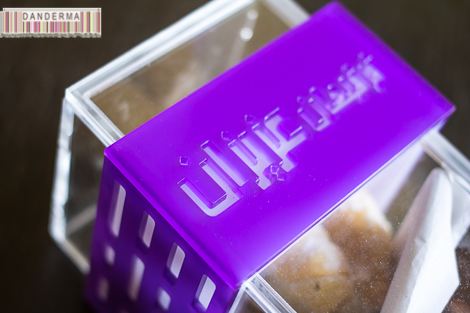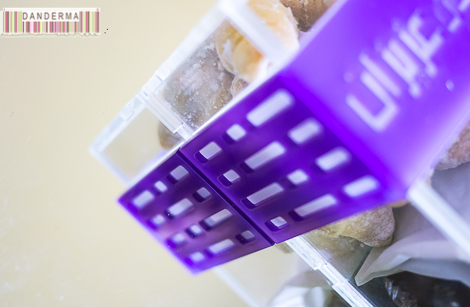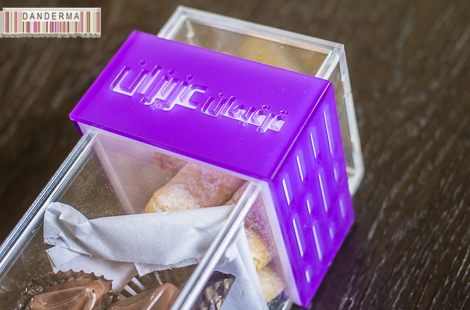 The box's lid is firmly secured on top and the size of the box is perfect. Not too large and not too small. The fact that it's see through leaves a lot of room for creativity in filling the box. The purple detailing on the box can be customised in different colours as well.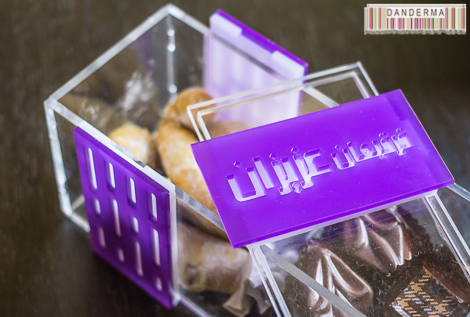 Thank you Olbaty for sending us a qerqaia'an box for my 3zizan

The box is lovely and just right, modern and not overly decorated which leaves room for further decorating. If I was to make qerqaia'an boxes, I'd totally go for Olbaty's boxes for sure and it's not too late to prepare for yours now.
Olbaty's boxes can be ordered by SMS or whatsapp on this number +(965) – 99440155. You can check the other colours and designs on their instagram (@Olbaty).
---