On the night before the arrival of holy month of Ramadan I received a big traditional box with my blog's name on it. The box was from Al-Farsi Kitchens and sent to me as a Ramadan gift.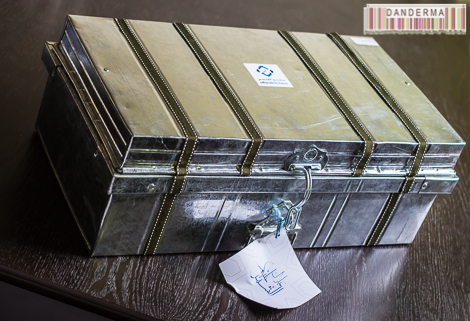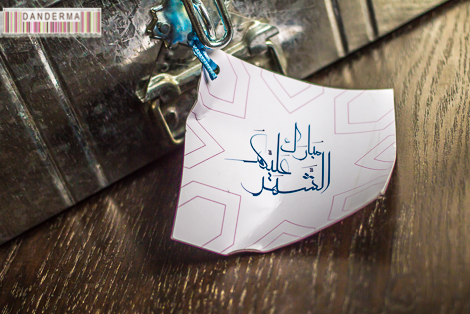 What's inside the box? A gorgeous set of Arabian Coffee Flask, or Dallah, with two Arabian coffee cups, a little pink tin box, a box of dates from Tamreya, and Al-Farsi Kitchens catalogue.
The dallah, the coffee cups, and the tin box are all brightly painted and very beautiful. The Dallah has my blog's name in Arabic on it. Gorgeous!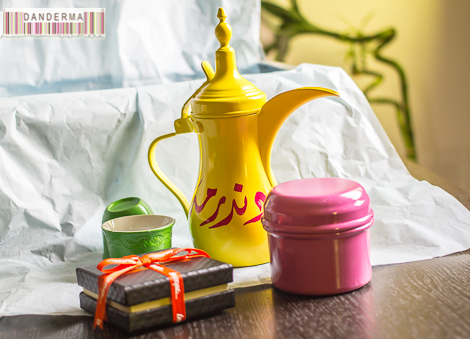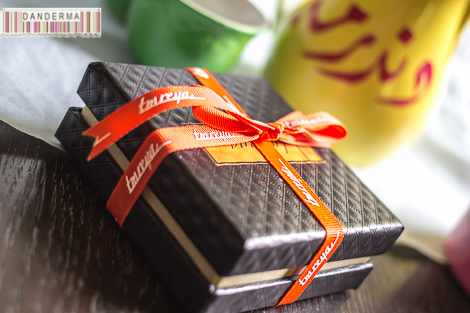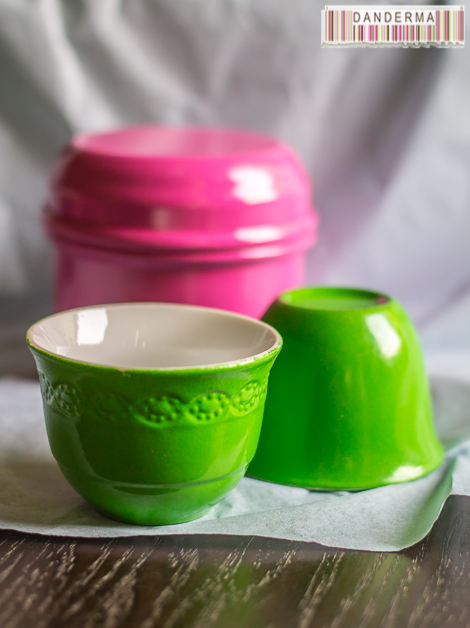 Talk about a useful gift! The yellow dallah was just what I needed to complete my Ramadan tea and coffee set. I would totally and gladly copy this gift and give it out to my loved ones. Thank you Al-Farsi Kitchen for the lovely and quite thoughtful gift. Mbarak 3lekom el shahar o kil 3am o entaw bkhair.
Al-Farsi Kitchens are located in Shuwaikh. For more informations and directions you can contact them on +(965) – 24919292 or check their website (link) or follow them on instagram (@AlfarsiKitchens).
---
Comments are closed.