Biaora
cytotec without prescriptions in usa A few days ago I've seen one of the most innovative and personalised social media invitations on instagram addressed to me by Viva Telecom. A video, with scoops of melting Baskin Robbin's Rainbow ice cream were involved, which incidentally happen to be my favourite Baskin Robbins flavours. The next day I received a physical invitation, a plexi hashtag with a hashtag dedicated to me #VivaDanderma. I can't share the video of the ice cream invitation on instagram -yet- but you can check it by using the hashtag #VivaDanderma.
Then on Monday night came the ghabga. A ghabga is a dinner party held during the holy month of Ramadan where people gather between the iftar and the suhoor meals. It was held in the Messillah ballroom in Jumeira Hotel and organised by Ghaliah Technology.
The tables were nicely decorated in a Ramdan fanoos -lantern- on the tables and munchies. Of course the most important things in any ghabga during Ramadan are the tea and Arabian coffee cups.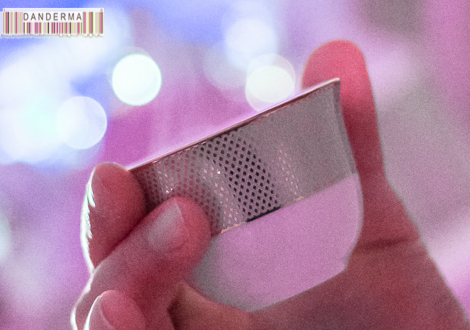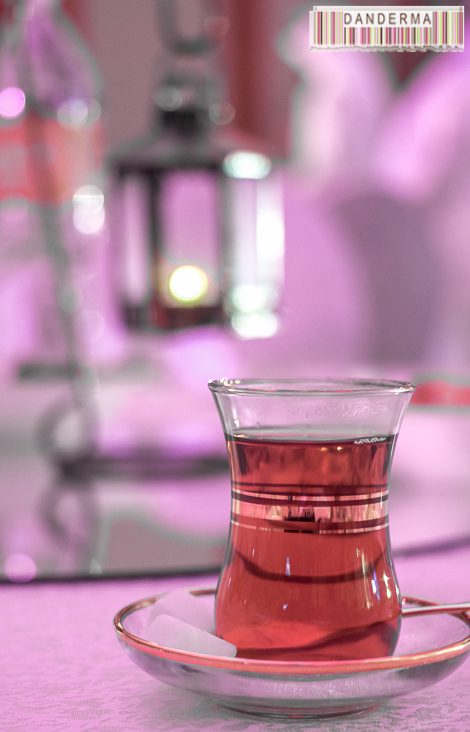 Then the ghabga program involved, which involved a speech by VIVA Telecom's CEO Mr. Salman Al-Badran followed by honouring players of the National Football Team of Kuwait in 1982, which is dubbed as the Golden Team as they were great players and made it to the World Cup.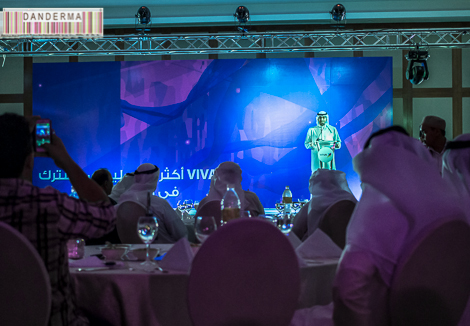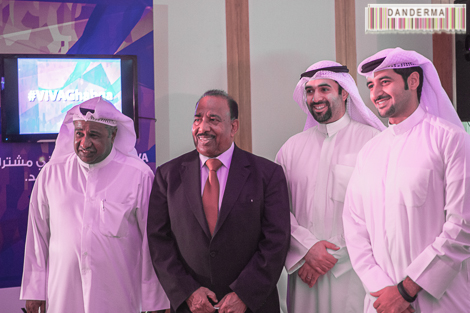 There were many surprises and gifts for the ghabga attendees as well, answering questions or looking under your table or seat could grant you a gift. We got a Nexus 7 tab!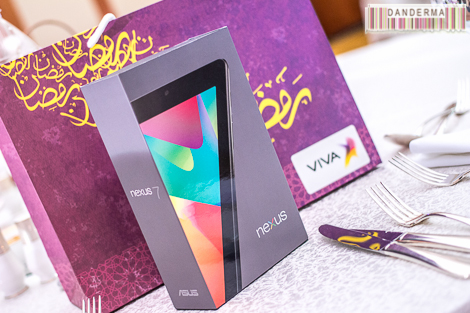 Every attending blogger received a blue National Kuwaiti football team shirt signed by the golden team members!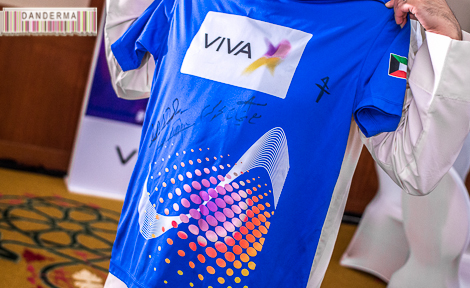 During the ghabga the Printgram service was provided, the one we used before in Ghalia Technology's Anniversary event (post). This time, any picture on instagram with the hashtag #VivaGhabga was printed automatically.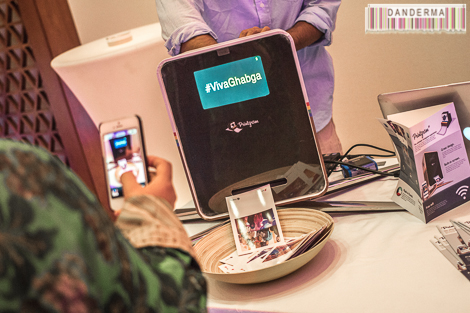 Here is the picture of mine that got printed… very cool.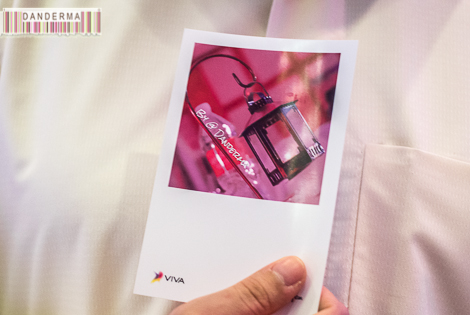 Then it was dinner time… an open buffet provided by Jumeira Hotel. The seating area was very trendy and shining with VIVA's logo colours.
Thank you Ghaliah Technology and VIVA telecom for your invitation, we had a great time. Mubarak 3lekom el shahar o 3asakom min 3owadah.
---
Comments are closed.