Riehen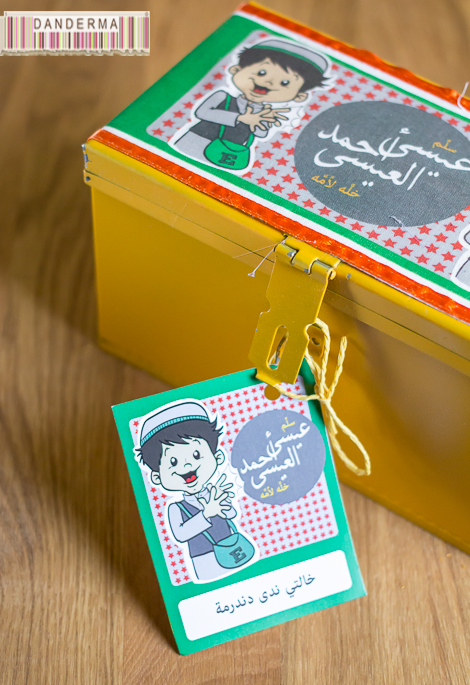 On the first night of the Qerqaia'an, which is a traditional celebration during the 13th, 14th, and 15th days of the holy month of Ramadan where children dress up and sing while going from door to door to be given candy, I was drinking my post-iftar tea at home when there was a knock on my door and a little yellow box with a cartoon drawing of little baby Essa, f2o's design little baby boy on the lid. It was baby 3awas's first qerqaia'an!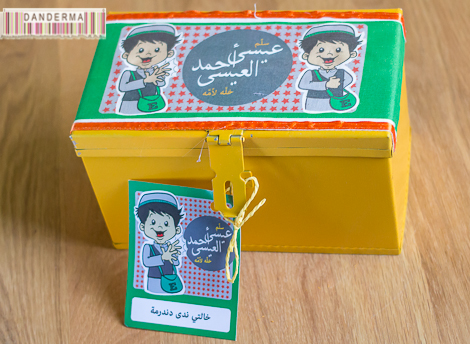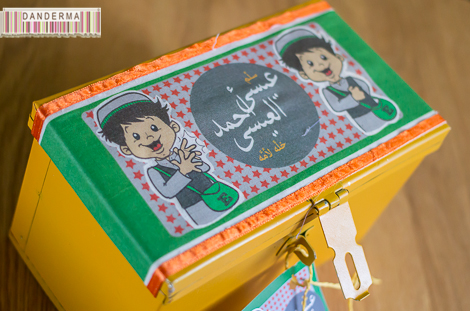 The box was very colourful and lovely, with baby 3awas's qerqaia'an graphic printed on fabric and glued on the lid. The qerqaia'an was personalised with my name, how cute!
What's inside? One more baby 3awas giveaway! A little magnet with his graphic on it, plus very yummy chocolates! I love the selection of chocolates in this qerqaia'an!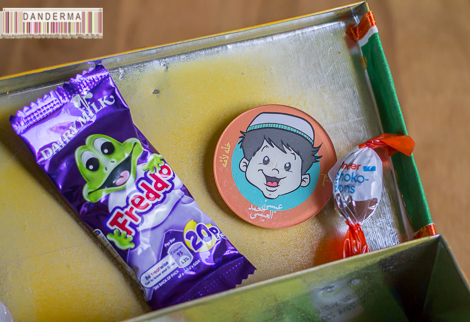 Thank you dear f2o and baby 3awas for the lovely and very creative qerqaia'an! 3asakom min 3owadah insah2 Allah

---