Nauen
Last weekend I had the pleasure of having Man'oushe Saj Trays sent to me for my iftar table. Man'oushe is a Lebanese restaurant and they provided me with four different boxes of saj sandwiches with different condiments in each box. The box is sturdy and the contents are neatly arranged inside on plastic plates and covered with a plastic paper.
The first box had a tabboula salad and a hummus salad alongside the different saj sandwiches.
If I'm not mistaken the san in this tray were chicken fajita, beef fajita, and kebab with tahini saj sandwiches. I didn't have any of course since I'm a vegetarian but according to my husband these were the flavours.
The second box had pickles and ketchup as condiments plus lots of different chicken saj sandwiches. I think they were the chicken shawarma saj and the chicken mussahab saj.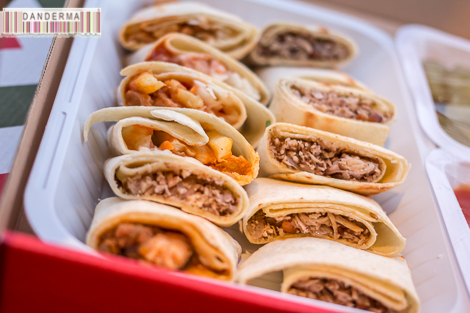 The third box had potato chips as condiments as well as meat shawarma and chicken mussakhan saj sandwiches.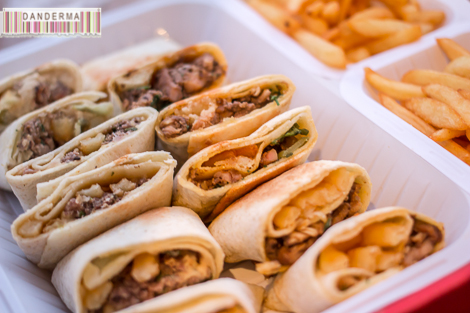 The last box was the desserts saj, where the thin saj bread was filled with chocolate spread with rice crispies or with nuts and it came with chocolate dip and chocolate sprinkles.
Oozing chocolate…
Quite a delicious spread by Man'oushe I'd say! Loved the idea of saj trays, they'd do very well if you took them to a gathering or a picnic. Taste wise my husband loved them so I guess they must be good. Thank you very much Man'oushe for the saj trays, mubarak 3laikom el shahar o 3asakom min 3owwadah.
To order the saj trays from Man'oushe or for more information you can give them a call on +(965)-23841236, check their website (link), or follow them on instagram (@ManousheQ8).
---