In my never ending search for great tasting Luqaymat during the holy month of Ramadan, I always get one reply from people: order from Lugaymat Awasha. My experience with them varied with time. One time they'd bring me great luqaymat and the next time horrible ones. The Luqaymat, or fried dough balls drenched in saffron and cardamom syrup, are my absolute favourite Ramadan dessert and since I don't know how to prepare it and I was craving it like crazy I've decided to try my luck this time and call Luqaymat Awasha to order some.
Only, when I called the number of Luqaymat Awasha, over and over and over and over for two days in a row, no one picked up. It either gives a busy signal or no one answers. I've searched high and low about Awasha's location, or other numbers, and to my surprise I found none on the internet so in a stroke of good luck, I called another number I found for them, the Fintas branch, and asked them for Awasha's Khaitan address. Khaitan is just across the street from Alzahraa where I live.
After a long drive in Khaitan Area and a few missed turns I finally came to Awasha's place. A tiny space right next door to an American school in block 7. The guy in the Fintas branch who gave me the address told me not to go, Khaitan branch never opens before sunset which is iftar time. I found that ridiculous, if Fintas branch is open then Khaitan branch is open as well, they just don't pick up the phone and I'm going to them personally.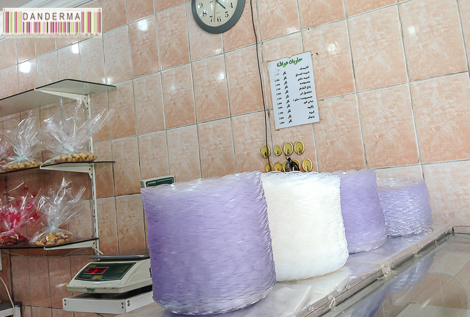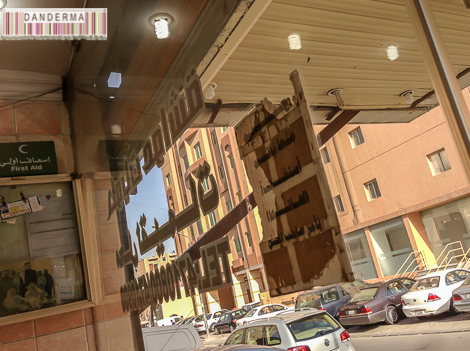 I found the Khaitan branch open of course, if you want something done you have to do it yourself apparently. The place is tiny but neat, selling all different kinds of sweet by kilo. The guy working in the branch was a bit wary that I was taking pictures and was too tired to talk -I complained about the Fintas guy, he just shrugged!-. I ordered a quarter of a kilo of luqamat which costs about half a KD or 500 fils! Ya balash! Here's their menu.
I didn't have to wait long, I think I was inside for only five minutes. The service is quick, they weigh the luqaymat and give them to you, you pay your half KD as they wrap the luqaymat and that's it! Looks like we made it and we are reunited once more, my favourite Luqaymat and & I <3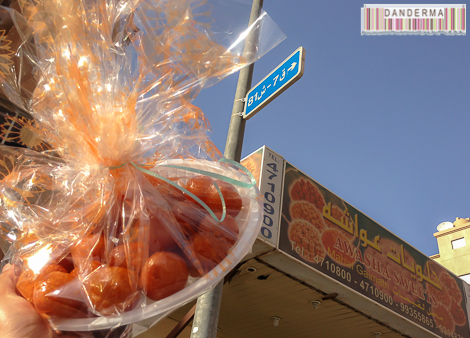 Then I went home to see this little beautiful shy sticky dough ball peeking at me shyly from between the folds of the nylon wrapper. Hello there gorgeous!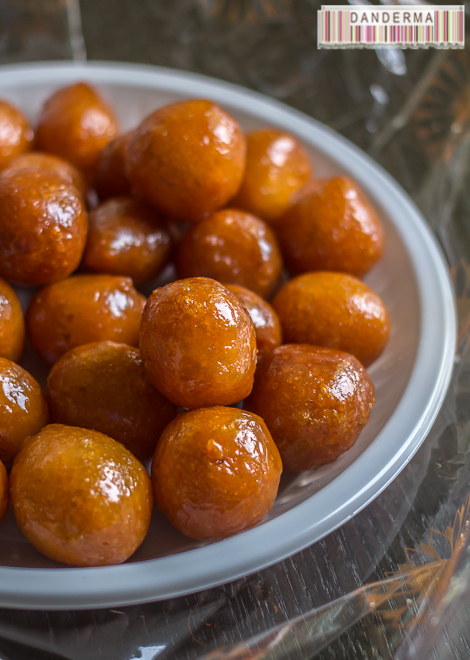 How were they? They were GLORIOUS! Crunchy on the outside, doughy on the inside and quite sweet. Some luqaymat were a tad burned and crunchier than the rest, so always look for the lighter ones if you want to limit yourself to the daily dietary quota of 3 luqaymat only. Yummy yummy I've got love in my tummy YUMMY!
Luqaymat Awasha are located in Khaitan Area block 7 right next to the American School there. They do deliver if you are ever lucky enough to get them to answer the phone but it's better if you drop by yourself, and believe me they are worth the trip. Their phone numbers are 24710800 or 24710900.
---
---