The start of the holy month of Ramadan brought with it a new culinary business selling wholesome home cooked food just like your mother would prepare. Launched under the name of Mama's Kitchen, the new business offers a variety of dishes for suitable for iftar or suhoor meal. On the menu they have appetisers, main dishes, salads, and desserts. 
As an ice cream junkie fasting in the summer heat, I was more than happy to receive three of Mamma's kitchen homemade ice creams to try in three distinguished flavours: Rose Water & Pistachio, Salted Caramel, and Orange Blossom & Sahlab.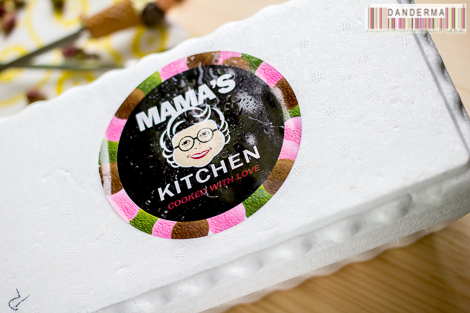 I got out my ice cream-eating utensils and cups and got ready to have some fun. There is nothing as good as delicious cold ice cream in the summer, or winter, or any other season for that matter but the summer days feel just wrong if they weren't enjoyed with lots and lots of ice cream.
The first flavour, and the most intriguing was the rose water & pistachio ice cream, decorated with teeny rose petals.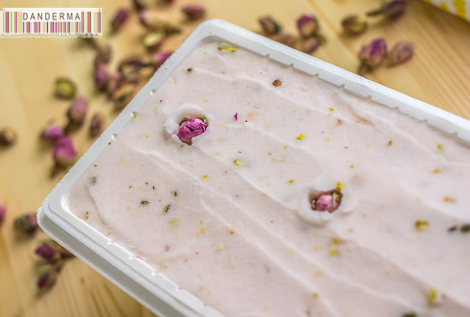 The texture of the rose water & pistachio wasn't exactly creamy, it was more of a granita than an ice cream but it was delicious all the same. I hope it also means there is less cream and fat involved.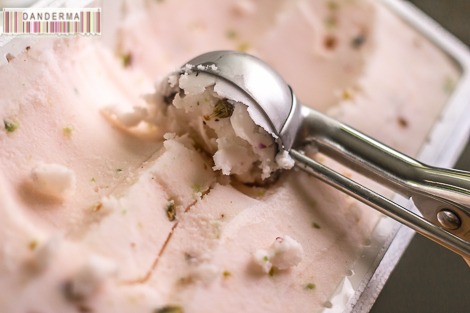 A few scoops here and a few scoops there, filling up the glass and topping the lot with pistachio pieces and tiny dry roses. Yummy!
It was very rosey and refreshing indeed, ice cold and had that middle eastern ramadan-eque touch of flavours.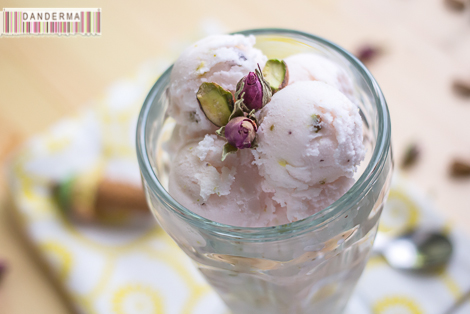 The next flavour, sahlab and orange blossom, I didn't get to try or photograph well as I was running out of time. It did have the same granita like consistency that is similar to the rose water & pistachio ice cream. My husband placed scoops of it on top of a hot Kunafa slice and he says the flavour -and the combo- was really good. What is sahlab in English by the way?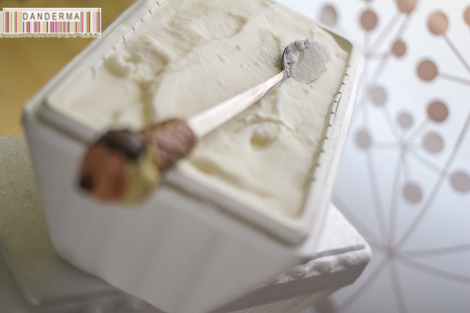 The last ice cream was the salted caramel one. Creamy, caramel-y, sweet, rich, and with just the right salty tang to it, this is definitely my favourite.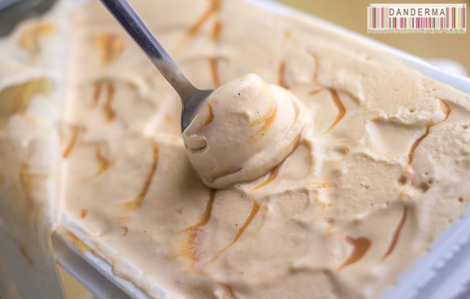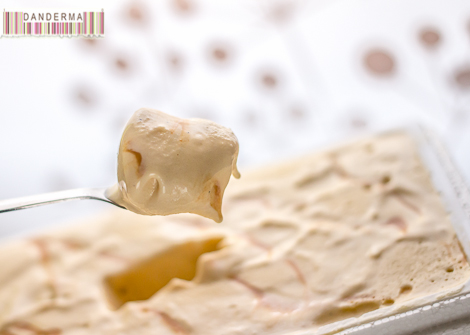 Thank you Mamma's Kitchen for sending those lovely and delicious cold treats my way! Mubarak 3laikom el Shahar o 3asakom min 3owadah

For more information on the what Mama's Kitchen has to offer you can contact them on +(965)-94444911 or follow them on instagram (@MamasKitchen_Kw).
---
7 Responses to "Mamma's Kitchen Homemade Ice Creams"