Sarigerme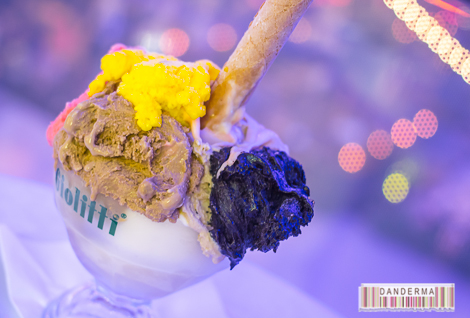 Regensburg Since the holy month of Ramadan and Eid days are now over I'm trying to get into my normal daily life routine, plus going on a diet to control my appetite after the daily feasts of the past few weeks. I have been doing very good, only my friends who I haven't been out with in forever were craving gelato and one thing led to another and we found ourselves having a mini gelato marathon in the Avenues.
We had to get it out of our systems, we are all going on a diet next Sunday after all, supposedly. In any case, the gelato marathon took place at Giolitti in the Avenues. I've been there before and loved their authentic Italian gelatos made since 1900 (post). They had around 36 different flavours and we wanted to try most of them, we ruled out ones like peppermint and lemon since they sounded so boring but we did try most of everything else.
My cup had ten different flavours that we shared. Among the flavours I recall were the dark chocolate -divine but not for everyone-, hazelnut, cappuccino, vanilla & chocolate, strawberry, raspberry, watermelon, and peach. There are three more that I cannot remember but we all agreed that both the watermelon and the peach were the best gelato flavours, probably because their are fruits of the season.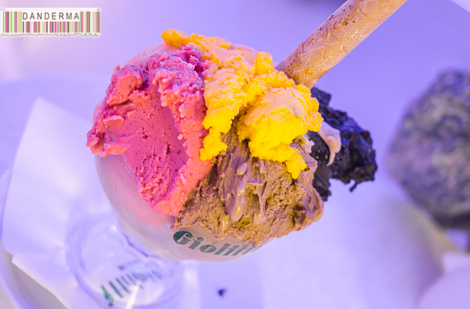 We had another ten flavours gelato cup which included flavours like pistachio. Still the watermelon and the peach flavours were the stars of the night. A friend of ours ordered the Strawberry cup, which on it's own looked heavenly.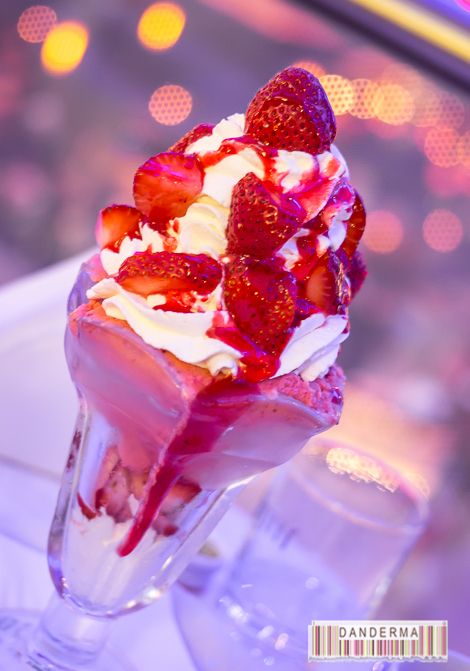 The strawberry gelato was oozing out of the cup and onto the side of the cup, and there were swirls of whipped cream topped with fresh strawberries on top. If there is something I cannot resist, it's the mixture of strawberries & cream and I shamelessly began to steal spoonfuls from my Shaima my friend's strawberry cup! Can you blame me?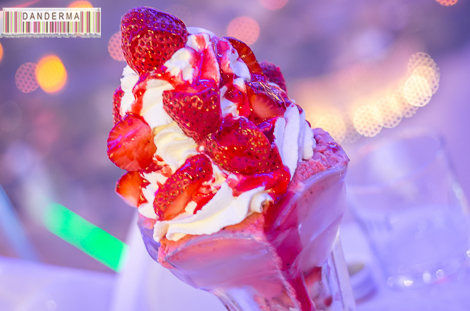 Shaima my friend had a mini jar of Nutella on her and she wasted no time customising the strawberry cup with the contents of the Nutella jar…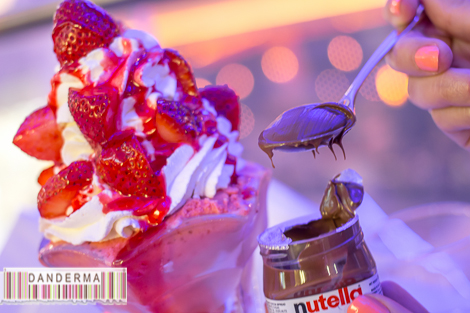 Yes, diet will start next Sunday. I don't think I will be eating ice cream for a year. Err… make that a few months. Only gelato. By the way, they say that gelato is much better than ice cream, that it has less cream than ice cream which means less gelato which means it's healthier and more diet friendly. Diet starts next Sunday and girls, I had a great time overdosing on gelato in the marathon, you are the best :*
---
2 Responses to "The Gelato Marathon"