purchase prednisone for dogs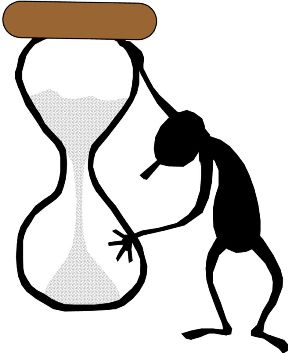 http://thebutchersapron.co.uk/images/gmapfp/xsamxadoo.php6 I was watching TV yesterday when a group of people in some series decide to dig up a time capsule they buried during their childhood and open it with their children. As the characters on the screen unearthed and opened up their time capsule, I felt a pang of excitement mixed with nostalgia waiting to see what they'd be displaying. Then I wished fervently that I had a time capsule of my own that I'd dig up one day and reminisce about the contents, but of course I never had and I suppose it's a bit too late. 
It's no secret that I loved the 80's, my childhood was happy and the days -and people- were much different than they are now. It wasn't perfect of course, but to me it was special. I recall one day while playing with my Barbies that I've decided to bury the Ken doll I had, I think he was mutilated beyond repair by one of the children, and so I buried him under the swings in the garden of our old house with a note. I recall, vaguely, that the note said something like this "To whomever lives here next and finds Tareq -that was his name- remember that we lived in this house and loved it very much" or something to that effect. That qualifies as a version of a time capsule now, doesn't it?
Perhaps not, the house was sold indeed in 1997 and we moved to another house, while the original house was torn down and a new house built in it's place. I still wonder if anyone did find my Ken doll Tareq and if that was the case, would they just toss it away or take a moment to read the loving gibberish of a child from over two decades ago?
In any case, I don't have a time capsule, no one I know has a time capsule, usually schools bury time capsules abroad and I'm not sure but I think there was one private school graduate in Kuwait who mentioned something about having a time capsule once but I'm not sure but I think I might very well want to have a time capsule of my own. It's bad enough that I don't have any yearbooks of my years in the public school system, I only have one lone yearbook with my picture of it when I graduated from Kuwait University.
Now let's see, what would I put in a time capsule that I'd bury until 2063 if Allah grants us to live until that date? An Apple product for sure, perhaps an iPod or an iPhone chockfull of music and pictures, voice notes and such. Some sort of ring or accessory that is considered fashionable these days, a copy of a book published this year that I read and loved or perhaps that could also be added as an E-Book in the Apple product, something to eat that would age beautifully like balsamic vinegar or honey perhaps, and I'm not really sure what else.
Where to bury it, how to bury it? Do people need a specialised vessel? Who would dig it up? What if whomever digs it up simply throws it away, carelessly? Can we bury something for 150 years instead of 50? Who will be in charge of tracking it dig up date? I'm not sure how it works exactly but why not? Really why not? Perhaps there is an equivalent virtual time capsule thing on the internet where people can store stuff and they can be displayed somewhere in fifty years time? I need to do a bit of Googling on the matter…
Have you ever participated in a time capsule? If so what did you place inside? If not, what would you place inside your very own time capsule?
---
Comments are closed.