useful source
Whenever I am in Dubai I make sure to visit Gallery Lafayette's home section and spend a few hours lost between the quirky merchandise they have on display. One particular section that I adore is a little corner with trendy Arabian and Middle Eastern furniture and home accessories with a modern twist. This past visit I was admiring a tea flask and asking the sales lady if it came in any other colour when she said they might have some in their original store! They have an original store? A big, stand alone, store with more items? How come I've never heard about it before, or never been or passed by it? Where? She handed me a card with the address and before you know it I was there with my camera.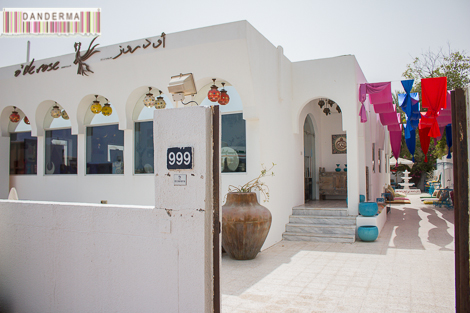 The boutique was established in 2008 by three Lebanese cousins who share a love of art and design and O' de Rose was their sassy brainchild. The directions to the O' de Rose boutique were straightforward, house number 999 on Al-Wasl road, right across the street from Choitrams supermarket and a mere few streets away from Burj Al-Arab and Jumeira's street.
The place was an airy white villa with lovely items displayed in the backyard but it was incredibly hot and in the two seconds it took me to snap those pictures, I was sweating heavily from the heat. I love the colourful makeshift canopy shading the corridor outside.
The moment you step inside two things happen at once: the cool conditioned air engulfs you blissfully, and you are so taken by the amount of beautiful things surrounding you that you stop moving all together. I found my eyes darting from one corner to the other, one item to the next, and until this moment I'm finding little quirky hidden items in the pictures that I couldn't see before and I'm going oooh I want that!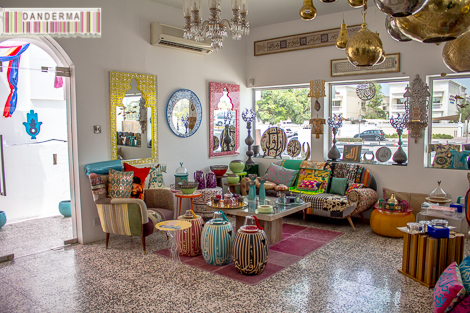 I recovered a minute later and began running my eyes over the items on display. I recognised some of the items are by well known designers such as Nada Debs, Silsal, and Baraka by Salah Zamani. This pillow, with the Khalty Qmasha opening scene on it stole my heart and made me laugh. I wonder if the designer is Kuwaiti?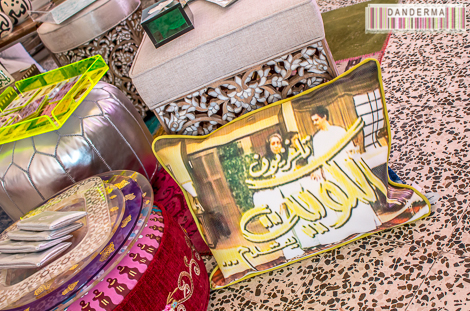 Ruqaya o Sebeecha as well! Nice <3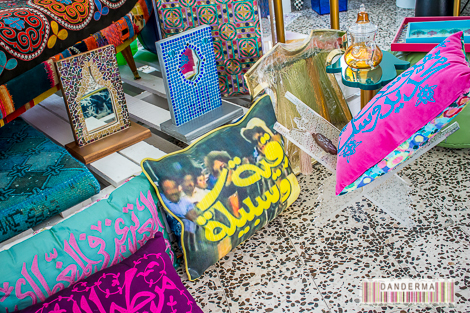 Whatever you fancy for your home or to accessorise yourself you can find in O' de Rose! Couches, chairs, pillows, side tables, mirrors, tea cups, clutches, spoons, pillows, paintings, foot rests, plates, trays, vases, coasters, lamps, boxes, shirts, bags, clothes, rings, necklaces, bracelets, you get the picture *exhales*. The collection stretches on from one room filled with wondrous treasures to the other. Even the corridors were busy with pretty items.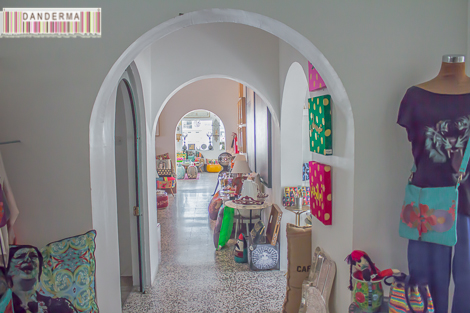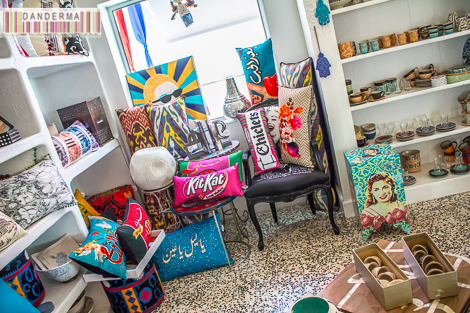 Those are the tea and coffee tea flasks that caught my eyes in Gallery Lafayette! How gorgeous are the silver and gold acrylic detailing on them? Look at the tray!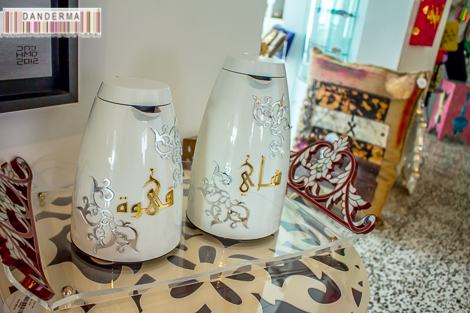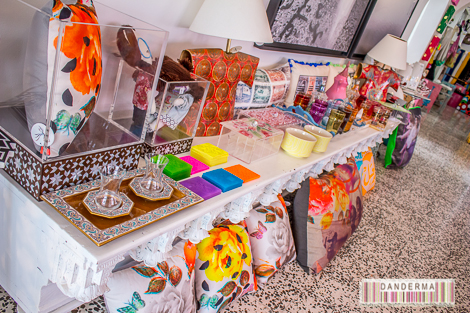 Even the clothing collection available was trendy and different. I so wanted to buy myself an Emarati Batoola, looks gorgeous no?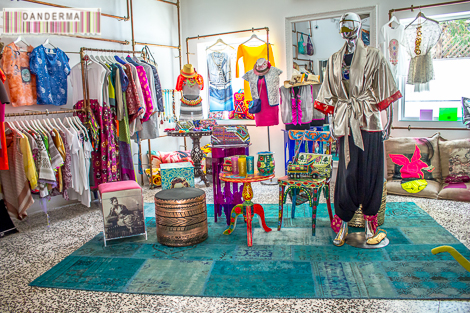 I did get myself a ring and a gold plated "Enta Omry" bracelet. Enta Omry spells the name of one of Um Kalthoom's most famous songs. Whenever I wear it girls would squeal and ask me where I got it from. It's from O' de Rose and yes you can order it from them and they can ship it to Kuwait, or wherever you want.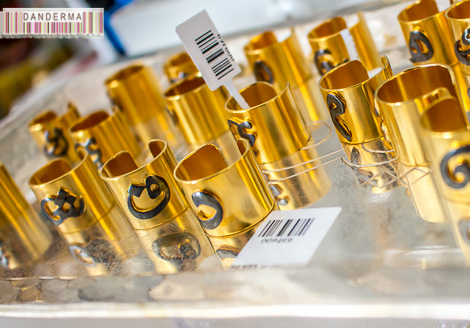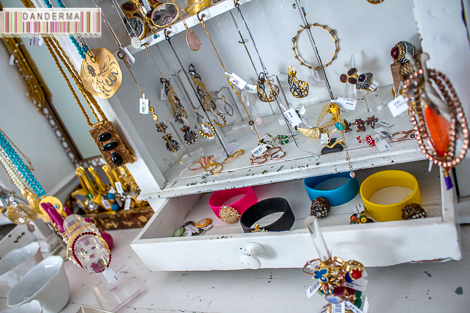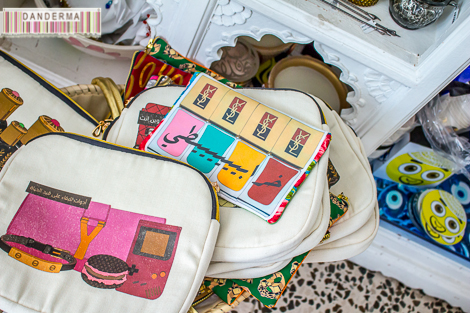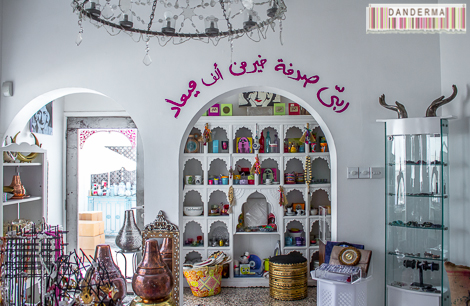 It took me ages to walk through the different rooms of the boutique, not because it was very big per say but because I couldn't get enough. I could pass by the same display three times and each time something new would catch my eyes. I know I will be visiting them again and again. To the owners of O' de Rose, the three cousins with excellent taste for eye-catching items, I wish to congratulate them on a job well done. O' de Rose boutique is spectacular and I would move in and live there if I could!
O' de Rose is located at 999 Al-Wasl Road, Dubai, UAE and they deliver worldwide. For more information or directions you can contact them by calling +(971)-43487990, emailing roses@o-derose.com , visitng their website (link), following them on Twitter (@OdeRoseDubai) or on instagram (@OdeRoseDubai).
---