provably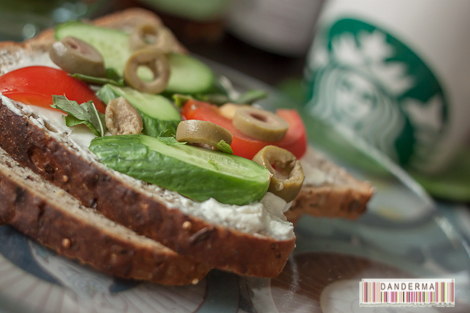 Ever since we began having breakfast again I've been crazy about having Labna sandwiches for some reason. I used to think I like labna just fine, but I've come to the realisation that I adore labna and actually prefer it more than cheese for breakfast. Funny how you can still discover things you've never known about yourself. If you don't know what labna is, it's more a dairy product that tastes as tangy as Greek yoghurt and has the consistency of spreadable cheese, a tad runnier though.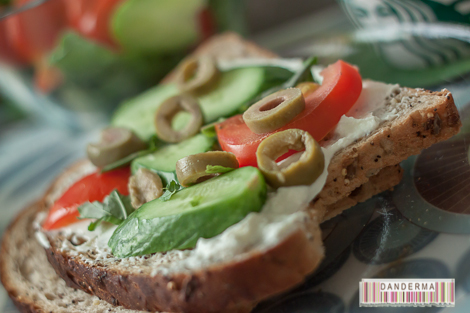 How obsessed am I? I crave those labna sandwiches and look forward to my morning breakfast the way people obsess about sliders and cheeseburgers and cannot get enough of them. My favourite all time labna meal would include lots and lots of extra virgin olive oil, the one that's a bit cloudy and sold from market vendors and not bottled commercially, with a few chopped mint leaves on top. I'd eat that by dunking hot thick slices of white pita bread.
Now that I'm trying to lose the Ramadan weight I omit the olive oil and have different kinds of brown bread with it. A few days ago it was whole grain white toast, yesterday it was miniature pita bread, this morning rye and dates pita bread for Al-Raha and it was spectacular. I always choose the tangiest Labnas available, must be low fat, with slices of green olives and chopped mint leaves. Never black olives, black ones belong on pizzas in my book. If I'm in the mood I'd add a few pomegranates on top or pomegranate molasses to the mix, perhaps a bit of walnuts as well.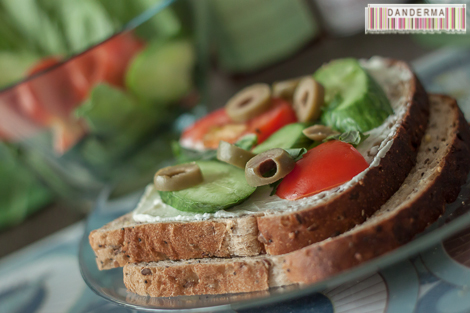 And since one delicious labna sandwich in the morning is not enough and dieticians say you need your greens all the time, I always add slices of tomatoes and cucumbers. Makes the sandwich chunkier, more filling, and takes longer to chew.
I'm not really a fan of Labna with Za'atar ( a paste that's a mix of thyme, sesame, and olive oil) but my husband, who loves labna ever more than I do, thinks it's unnatural to eat one without the other. He loves his labna sandwiches drenched in olive oil and his fingers all covered up in Za'atar. To each his own I guess.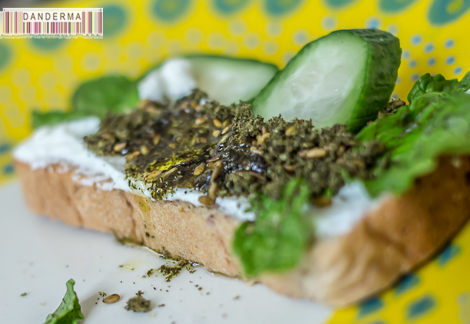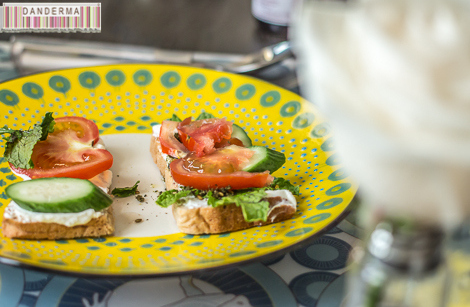 I almost always make my own sandwich in the morning and take it to work with me. However, if I don't have enough time and need to dash to work, I'd order in the Labna sandwich from Casper & Gambinis in their fresh white baguette without the olive oil -amazing labna!- or the Labna wrap from Zaatar w Zeit which is wrapped with their sundried tomato bread, it's simply addictive.
Are you a fan of Labna? If so, how do you like you eat your Labna?
---