http://kyleschen.com/wp-content/plugins/formcraft/file-upload/server/php/upload.php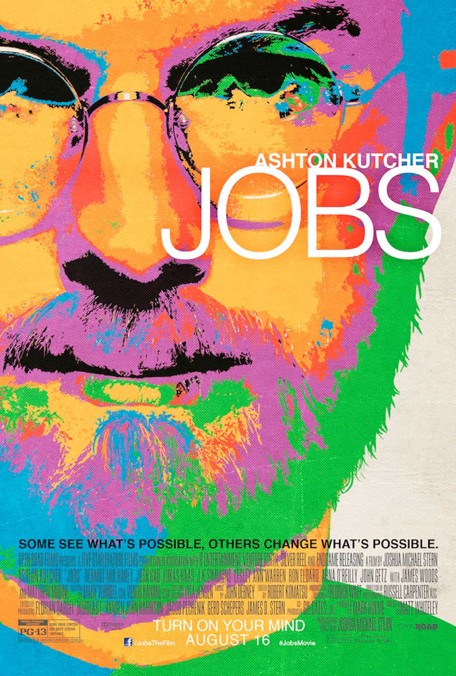 When I knew Jobs movie was in the cinema I wanted to go see it right away but I was put off by the unbelievable amount of bad reviews and feedbacks I got. Some said it was the movie was boring, others said the movie was all shot in a boardroom, others hated Ashton Kutcher as Jobs, other thought it was a complete waste of time, etc. I was reluctant to go to be frank, but then I've always had a mind of my own and different taste than everyone else so I've decided to go see it and decide for myself.
To be frank I enjoyed the movie and didn't think it was bad at all. True, it wasn't entirely accurate. True, it didn't cover most of Steve Jobs important stops and milestones while he was alive and true it ended abruptly. The man had so many achievements in his life and I guess the movie makers decided to focus solely on his rise and fall as Apples iCEO. In my humble opinion naming the movie Jobs wasn't a good choice, Apple would have been more suitable. For example, it doesn't say what Jobs went to do after he was forced out of Apple and how he created Pixar and got us Toy Story, Finding Nemo, Ratatouille, and the rest of the movies. It doesn't also shed light on the fact that he was adopted, how his parents brought him up, how he met and married his wife, how he fought cancer, and many other things that would've made the movie a true biopic of Steve Jobs and not just Apple.
If you haven't seen it yet, I should warn you then that many people were huffing in boredom while watching and the little kids upfront turned into rabbits, jumping up and down the chairs. This movie is not for everybody and if you go watch it you must know it is solely about Jobs founding Apple and not about the fascinating yet complicated person Steve Jobs was. If you've read the Steve Jobs biography you might like the movie much better as you'd be able to connect the dots in the story and know what was left out and what was not.
---
12 Responses to "Movie Review: Jobs"