Hadejia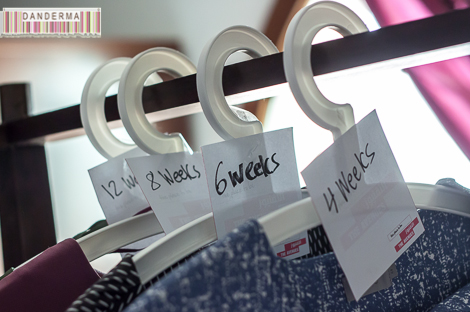 How do you motivate yourself while dieting to continue on the path of losing weight? God knows dieting is not easy especially living in a country where our number one hobby is creating glorious dishes and consuming them. To me, my number one reason for losing weight is sadly not health-related although I'm beginning to rethink the order of that priority, it's looking good in my clothes and being able to buy what I want without worrying about sizes that would keep me dieting.
Whenever I start a diet I measure my progress with the size of my clothing, therefore I always have a few new garments in my wardrobe that I really want to wear but I bought them in sizes smaller than I'd be currently wearing. I tag those garments with sticky notes and on the notes I write 4 Weeks, 6 Weeks, etc.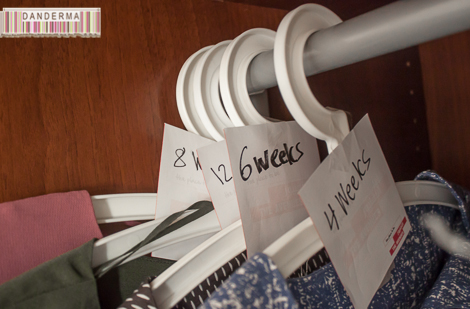 Why? Well, I know how my body works and how it would shed the weight. I'd diet for, say, 4 weeks and I wouldn't dare cheat because whenever I open my wardrobe I'd see that hanger with the tag on it, urging me on. After four weeks of dieting I usually try on the piece of clothing that had a 4 weeks tag on and if it fits, and usually it does, I'd feel over the moon with joy. I feel thinner, happier, and accomplished. All my hard work and hunger pangs would lead to that moment of pure glee.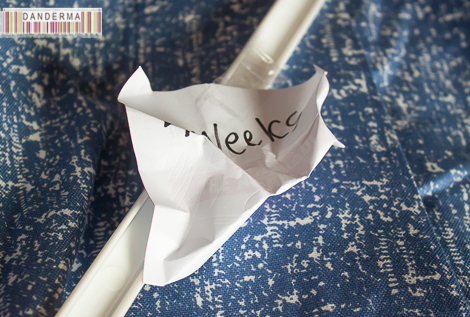 I take my revenge and frustration out on the poor little note, crumbling it and making a point of throwing it in the garbage. I then wear that particular garment a few too many times, but each time it feels like I'm wearing my own accomplishment like a medal. It also reminds me there is still some more to go and that in a few more weeks I'd be able to fit into another garment I want to wear and that when I do, I'd be able to feel the euphoria of accomplishment once again. It would urge me on and keep me going, resisting that big plate of spaghetti or the bubbling hot pizza dancing in front of my eyes.
I don't expect to one day become a super model, my goals are usually realistic and I'm looking forward to the day I fit the black & white 6 weeks shirt. What about you? What usually motivates you to diet and stick to your diet?
---
12 Responses to "My Diet Motivation Idea"