http://ramblingfisherman.com/common/fckeditor/editor/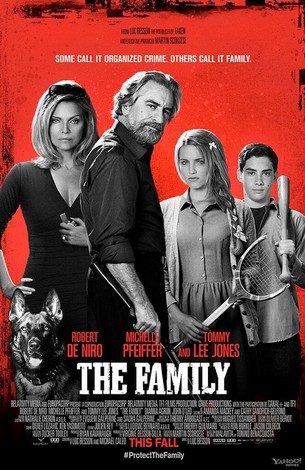 When Robert De Niro and Michelle Pfeiffer star in a movie, you expect it to be one worth watching and their latest movie, Malavita a.k.a. The Family, was one good movie I watched recently. The movie is about the family of an ex-mafia boss who ratted out on his friends therefore the FBI had to change his identity and hide him and his family all they way in Normandy, France where they should be able to live in peace, but their old violent habits happen to sneak back on them and eventually, their old mafia friends discover their whereabouts and come back for revenge.
The movie is simply hilarious and even though the trailer did give a few too many scenes away -don't watch the trailer so you'll laugh more-. I loved the movie and I'd definitely watch it again, especially since there wasn't much to censor except the F word which was muted. You hear a lot of silence pauses between sentences in the movie which is ridiculous. However, by the end of the movie the comedy is all used up and it turns into a mafia drama with lots of bullets being fired and dead bodies piling up. My favourite scene was when Robert De Niro goes to a special movie screening for a debate but I won't give away anymore…
If you are a fan of dark comedy and want to spend an hour of laughter, I'd recommend you watch it. I'm definitely going to add the DVD to my movie shelves.
---
2 Responses to "Movie Review: Malavita"