viagra priligy online purchase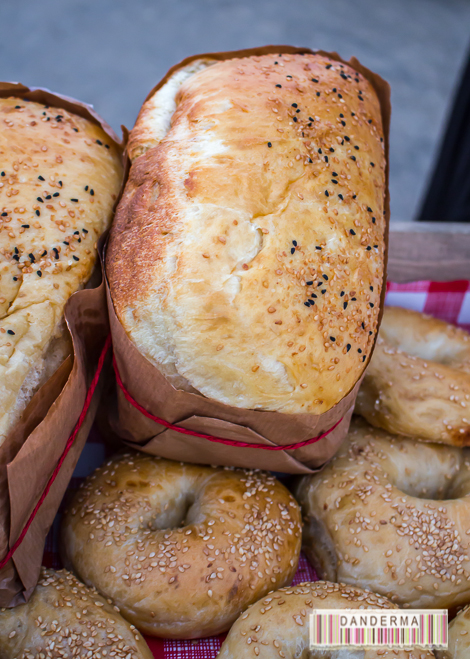 Back in June I managed to visit the very last Shakshooka pop-up farmers market before the start of summer and I fell in love with everything shakshooka! The concept, the carefree spirit, the mystery of waiting for the next market and not knowing where it's going to be until just before it happens, and most importantly the food items you could buy: all organic, healthy, natural, and delicious! Then summer came and went and fall arrived, bringing the Shakshooka market back!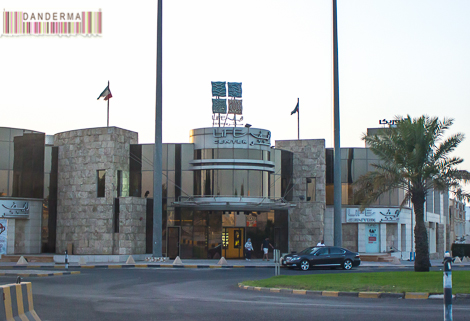 Before summer Shakshooka market was held once every Thursday evening for one hour, this time it was held on Saturday evening for one hour as well and it was held in the parking lot behind the Contemporary Art Platform (CAP) warehouse in Shuwaikh. An excellent location with plenty of plenty of parking and enough space for people to move and go from one booth to another without getting in each others way. Therefore, on 6 P.M. last Saturday I was at CAP's warehouse, armed with my own bag and plenty of cash to spend.
I loved the idea of going to the market on a lazy Saturday when you are all rested and relaxed but sadly it means your weekend breakfast won't be prepared from the ingredients you get on the market, makes for a great dinner though which I truly enjoyed. My first stop was the Canteen both selling tortillas and fresh homemade salsas and guacamole.
I so wanted to take home a jar of that mango salsa but my stomach cannot handle fiery heat

My next stop was Aunt Marie's Artisan Bakery for the killer salted caramels I've gotten from the last market and been craving all summer! This time she was selling violet salted caramels and I didn't waste anytime grabbing myself a -small- jar. I allowed myself two caramels that night, now I'm waiting desperately for my next free day to, err, finish the jar.
Aunt Marie's booth also sells freshly baked bread and a boxes of animal-shaped cookies. I didn't go near them though, I am on a diet after all -yes I am!-.
Next stop, Special Maryam's booth selling freshly baked bread loaves, sesame bagels, apple pies, and jars of lemon curd and eggplant pesto.
I follow Special Maryam's instagram account and she's been taunting me with pictures of her baking the bagels all summer and finally I was able to get me some to try! I also got me a jar of the eggplant pesto which I'm planning to empty on my free day.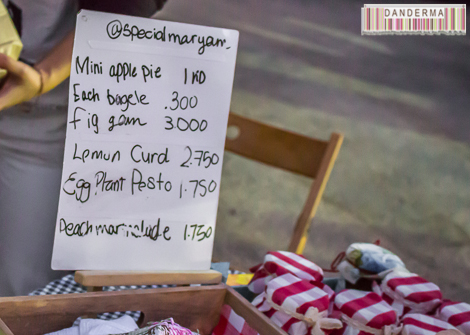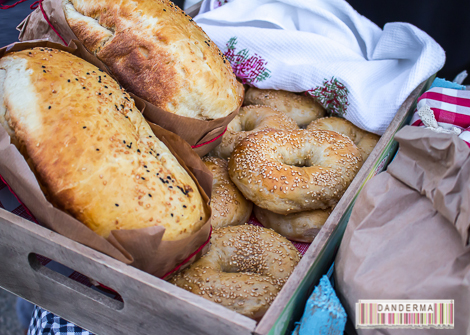 As a person who is obsessed with apple pies, I must congratulate myself on not grabbing one of those gorgeous ones with the cinnamon sugar oozing on the side and eating it right then and there. Walking away from those lovelies was painful, but I told you I was on a diet, didn't I?
There was a gorgeous booth, very modern with lovely roses in Evian water bottles and colourful trays that I almost took home with me when no one was looking. There were plenty of naughty flavoured marshmallow squares and heart-wrenching cookies around. It was very busy so I couldn't take closer pictures and I, of course, had to run away before my sugar cravings overtook my willpower. If you know the name of their booth or their instagram account please do share!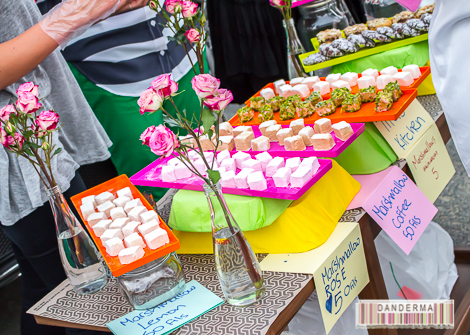 Last stop was Chef Maryam (Mimi) Al-Nusif booth, Chef Mimi is the girl behind  Shakshooka market and her booth was the busiest booth of them all.
Chef Mimi was selling slutty brownies made and flown in from London by a friend of hers, Saad Behbehani. Apparently those brownies got their notorious reputation when they were sold in the Candyboot Legging also by Chef Mimmi that took place around a month ago. Here are the very last two to be seen before they disappeared.
Danah, a friend of mine that was lucky to get her hands on a brownie said they were so good she ate a quarter then decided to stop because she didn't want it to be gone! I did however get my hands on a nutty salted caramel bar that I feasted on later that night.
The Shakshooka market was very lively and buzzing with activities, half an hour into the market the items on display were sold out!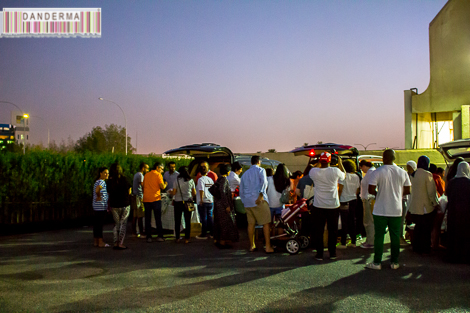 I went home with my bag laden with yummy dinner ingredients.
My dinner? This lovely sesame bagel from Special Maryam, lightly toasted and spread with low fat cream cheese, just the way I like my bagels.
The bagels were very fresh and very delicious. However, they need a bit of a chewy bite to them to make them even more delicious. The fate of the eggplant pesto is still being decided.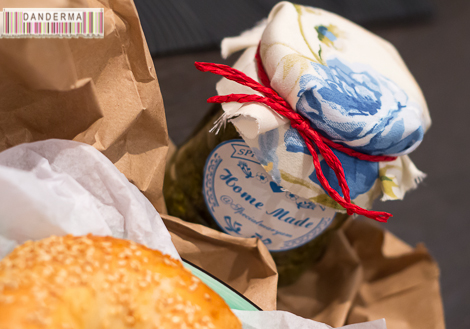 What my husband did to his bagel? He turned it into a cream cheese, spicy cheese, and garden salad bagel of some sorts. Looked like a jungle on bread!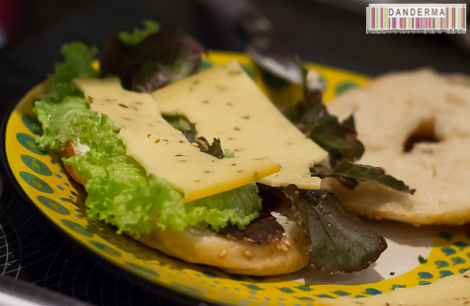 He also had some cream cheese and freshly made fig jam on the bagels. Apparently this combination of his was a killer and he kept raving about the bagels.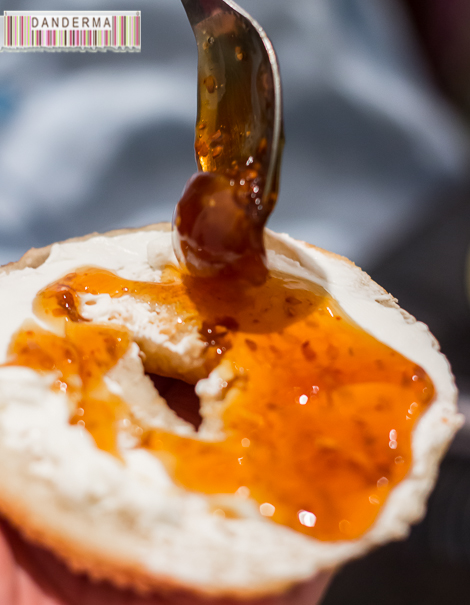 Those are my nutty salted caramel bars that I managed to get from Chef Mimi… incredibly chewy and so delicious indeed!
I'm so glad Shakshooka market is back and I cannot wait for next week's shakshooka to take place! If you haven't been to shakshooka yet, you must, you will have a great time and even greater food to take back home. For Shakshooka market updates you can check the hashtag #ShakshookaMarket on instagram and wait for next week's location. Do remember to bring cash in small bills and your own carry bags, put on comfy shoes, practice, and have fun!
---
Comments are closed.