generic Aurogra no prescription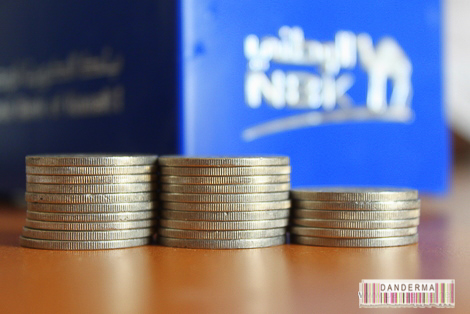 As September is drawing to a close I sit back and wonder how fast will it feel before we celebrate 2014? I didn't care much for how 2013 turned out so far but I suppose there is still hope that the last quarter would make up for it. Speaking of which, I came upon something, a discovery if you may, when I was talking to a "friend" a few weeks back that got me pondering the matter of trying to save a bit of money from your income and the response I got from the friend, as if I had grown two heads and began spitting fire like a dragon, left me dumbfounded to say the least. 
What is it about the word "saving" that makes people sit back in and stare at you, as if they've discovered they've been cheated by you all this time and only now did they realise you were broke? Why is it when someone says "I'm trying to save money" it's considered a synonym for "I'm broke, I'm poor, I was begging on the corner of the street but I decided to pretend I was rich to befriend you and I now need more money so I can keep pretending for the sake of your approval but oops I just slipped and told you about my dark secret…" Is that the way it is only in Kuwait, or all around the world?
Perhaps I've been naive all this time but let me explain what "saving money" actually means. Say you have a dream, you want to invest in something, want to open a store, establish a restaurant, build a dream house, or purchase a pied-à-terre abroad. What financial options do you have? You can run to daddy for money, ask your rich husband, perhaps take a loan from the bank, or maybe you make enough money that can indeed help you in your quest but you just need to save for a while and not blow all your earnings on things you don't really need. How is it OK to beg for money from your parents or husband, or live in an endless debt from a bank load with growing interest, yet not consider the option of "saving"? Because when you beg or take a loan, you can still pretend to have enough money to impress people while when you save money that money you are spending to blind others can actually stay hidden in the bank and come to use later on?
Sadly, people don't care. They don't want to hear that you have a better purpose in life than maxing out your credit card or spending mindlessly. The word "save" doesn't only imply that you are poor but also your entire family and the friends you are hanging out with and are OK with your broke status, why of course because they themselves are broke themselves. There is no such thing as a grey area: either you are poor or you are rich, and rich people don't think about things like saving money now, do they?
I for one am an independent person. I hate asking people for anything, especially money. I also fear the future and what surprises it may have in store for me. I cannot guarantee that one day I might need a major surgery or medical attention that needs a lot of money, money I've blown away trying to wow a "friend" with how much I can spend trying to prove something I don't need to prove in the first place.
Saving money is not something to be ashamed of, as a matter of fact it's something that should be encouraged in this day and age. What do you think, my good reader, are you actually saving money for any reason at all? And if you are, how do people around you react to it?
---
8 Responses to "Why Do We Avoid the Subject of Saving Money in Kuwait?"