impolitely
I think it was back during the holy month of Ramadan when I first started following the instagram account of GIA cafe. They were testing their dishes and I knew by looking at what they had to offer that I wanted to try them out, really wanted to, for they reminded me of Ottelenghi's in London. After a long wait, they finally opened their doors yesterday afternoon and I wasted no time heading over to GIA's for some lunch. 
Gia cafe is located in Al-Khalid complex in Salmiya in the exact spot where Al-Alamiya pastry shop used to be. I was devastated when it downed on me that Al-Alamiya was gone forever but at least it was turned into another food establishment where you in and dine while you remember the good old days.
I have to say the old dowdy pastry shop was totally transformed into a little bright nook with    white walls, checkered tiles, wicker chairs, and quirky items on display. Simple yet tasteful, traditional with a modern rustic touch.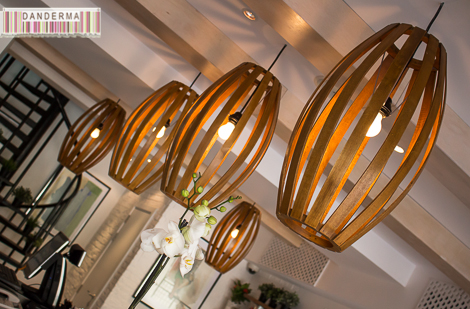 Cookbooks, jars, and colourful vases decorate the walls.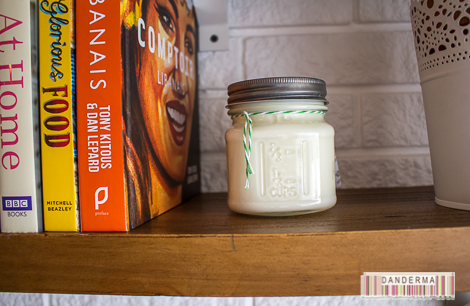 Huge wooden bowls of colourful fruit decorate the counters displaying the cakes and slices on offer.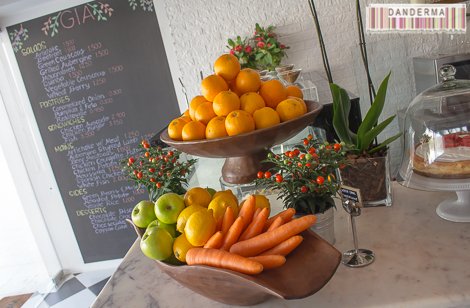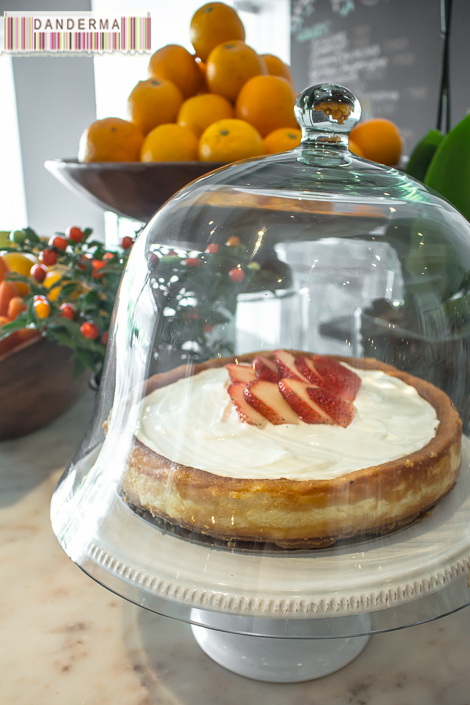 On every table you find a little colourful plant subtly adding a dash of colour to your upcoming experience. The big windows on the front of the shop provide a lovely view of the often-overlooked courtyard garden outside, promising a lovely quite meal in a relaxed and serene atmosphere.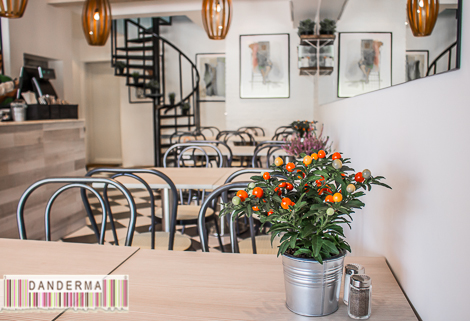 The menu of GIA is displayed on a big chalkboard on the wall by the door and offers plenty of fresh and delicious mediterranean style salads, pastries, sandwiches, mains, and desserts. The food is on display and you get to choose whatever you fancy either to dine in or takeaway.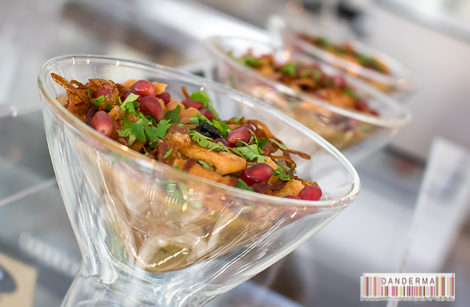 Since the weather was good yesterday I had already decided on a picnic lunch so I ordered my food to take away. I had a hard time choosing since everything looked so delicious but I promised myself I'd be back to try the salads I didn't order. The first thing I wanted to try was the GIA frappe which I've seen on instagram. I enjoyed drinking it on the drive back home and it was good, cold, and refreshing.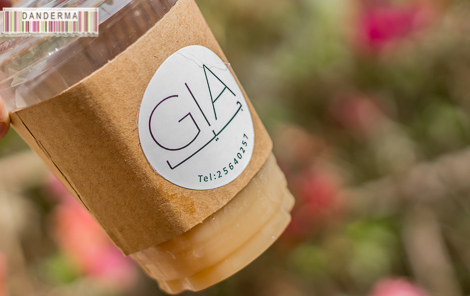 As for the picnic lunch, we tried three different salads: The grilled eggplant salad, the quinoa salad, and the beetroot salad.
The first salad we tried was the beetroot salad. It was very fresh and crunchy but also quite average. It wasn't bad at all but it lacked that oomph factor that would make you want to devour the pot and lick whatever dressing that remains.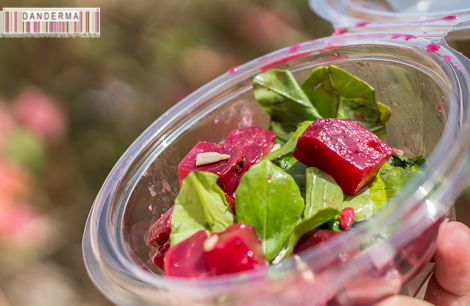 The quinoa salad had the oomph factor going on and more, it was awesome! It was more like a quinoa taboola yet it was way better that boring old taboola! It was well dressed with a hint of sweetness and really wholesome. I loved the quinoa salad, I hail GIA's quinoa salad as the best quinoa salad I've ever had till date. A must try for sure especially if you are a quinoa first timer.
The eggplant salad though it didn't look like it was actually really good. The eggplants were well cooked but not oily at all, crunchy skin and soft flesh with garlic-y yoghurt dressing with pine nuts and pomegranates. I'm hungry now again!
We also tried two pastries: the pumpkin feta and the ratatouille. The pastries were crunchy and soft and melted away as you bit into them. The pastries are bite-sized therefore you can order more than a flavour and enjoy them without feeling too full.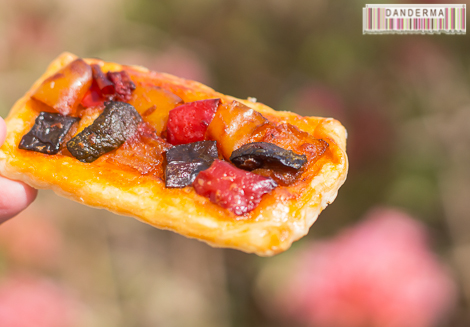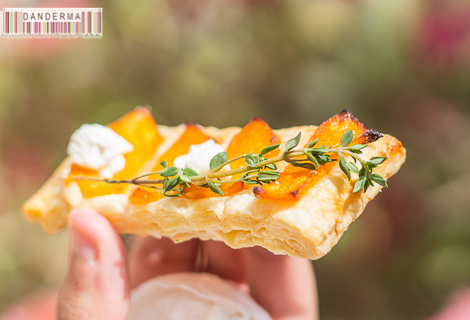 Last but not least was the chocolate crack cake. The name crack comes from the fact that the surface of the cake was cracking in different places revealing a gooey chocolatey centre. It is also worth nothing that it posses a chocolate aroma that is maddening and quite irrisisteble.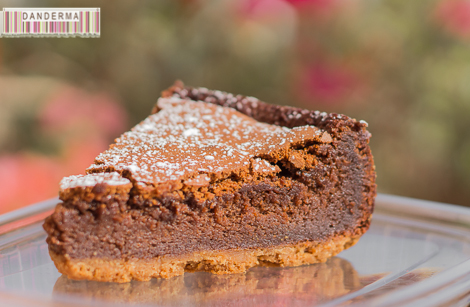 The chocolate crack cake is simply addictive, pun intended. I simply couldn't wait to eat it in a civil manner with a fork -it was a picnic after all- and decided it was too gorgeous for manners. I ate away at it, the way a hungry person might bite into a big slice of pizza, and I don't regret it one bit. Needless to say it didn't stay around for long.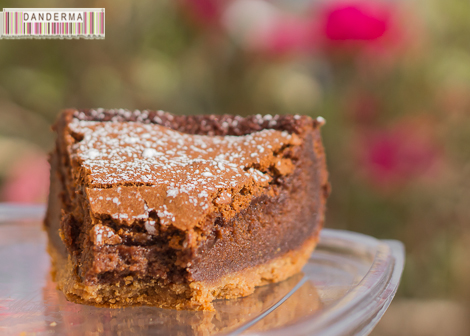 When I saw GIA's instagram account I predicted that their food would be good and my prediction came true. Their food is good indeed, their cafe is lovely, and the two ladies and a gentleman I met yesterday as I became their first customers were very sweet and welcoming. It was nice to meet the people behind GIA and I cannot wait to come back and dine there again. Would you guys please start delivering soon?
GIA Cafe is located in Al-Khalid Complex in Salmiya. For more information and directions you can give them a call on +(965)-25640257, email them on info@giakwt.com, or follow them on instagram (@GiaKwt).
Related Posts
---
2 Responses to "Lunch at GIA Mediterranean Cafe"