where to buy prednisone for dogs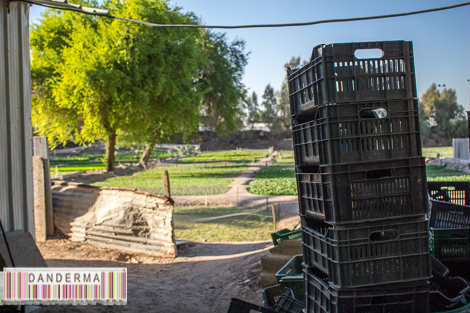 During the long Eid holiday I went exploring around Kuwait and somehow I ended up in Mangaf area. A friend of my husband's told him that there is a little secluded farm between the buildings where you could buy some greens, plucked right out of the ground where it's grown! After a few wrongs turns and a cry for help answered by good old Google maps, I finally arrived at the place.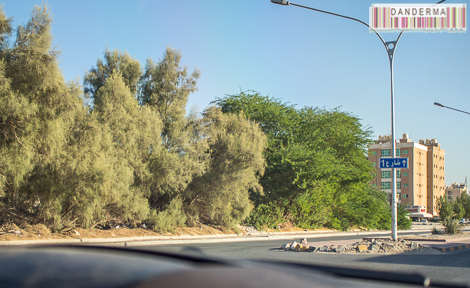 You could tell you had arrived at the right place by the amount of green trees lining the pavement and almost spilling on the street. As you take a turn you see some unusual sights in a residential area like big trucks and a run down yet quite cute old houses.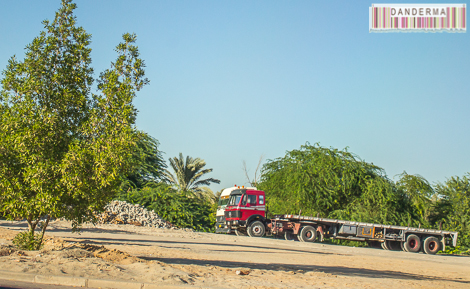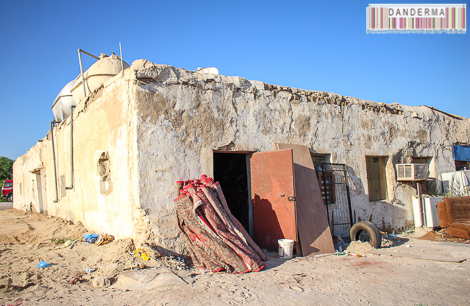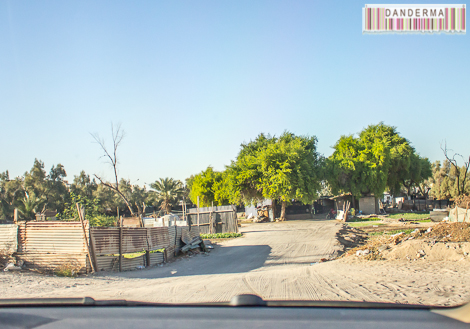 At that point you see the tire tracks on the sand and you follow them to get to the "farm". The ride is quite bumpy but if you open the car windows you could smell fresh air and that distinctive green smell, the one I call fresh chlorophyl.
On the each side of the dirt road there are green beds of herbs and vegetables, glowing under the early evening sun. Its also surprisingly quiet and serene and somehow reminds me of being in a anime, specifically the one called Lucy, a girl who immigrates to Australia with her family and plays with Koala bears. I don't know why but I was reminded of Lucy when I arrived there, perhaps because of the amount of bright greens which I'm not used to in a Kuwaiti residential area.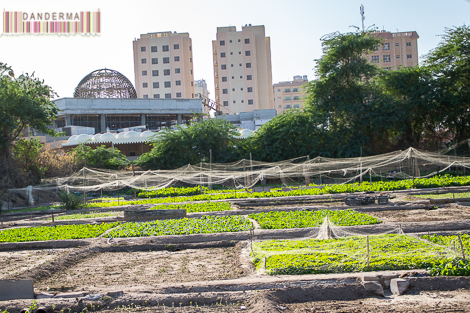 You arrive at a make shift store/shed, quite run down and messy. Inside, the produce of the little secret farm are being sold for amazingly cheap prices -if you compare them to the local Co-ops that is-.
The produce is seasonal and what they had on offer were rocket leaves, mint, parsley, thyme, coriander, scallions, radishes, and what we call in Kuwait "barbeer". Each green bunch was brightly coloured and gleaming even in the dim conditions of the shed.
I took a few shots from around the farm, which I don't know the name of frankly so I named  it "the secret farm". Beautiful! Run down but beautiful and very serene. I was told that the farmers who take care of this place actually live in those huts.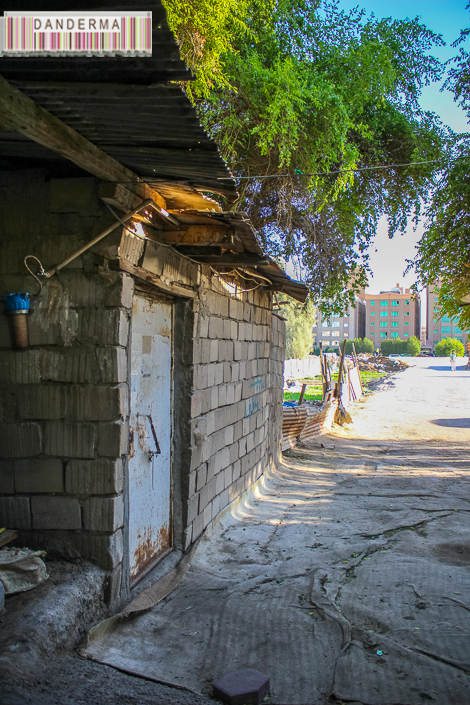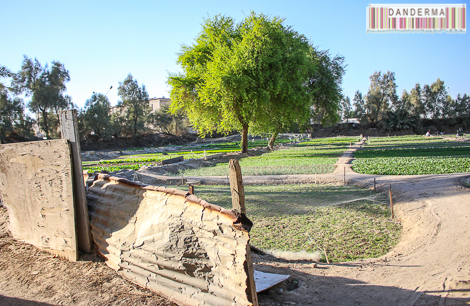 On my way back home I could smell chlorophyl with mint in my car even though my purchases were in the back seat and I had the windows open! I've never bought such crisp smelling herbs before in Kuwait. Not even from Wafra farms or Sultan Center.
I made sure I passed by the co-op on my way home and got me some hot tanoor bread and low fat low salt feta cheese. At home I attacked my herbs making little sandwiches of hot pillow like tanoor bread spread with tangy feta cheese and laden with the fresh herbs I got with a few pieces of walnuts and some pomegranate seeds. Biting into the freshest sandwich on earth was lusciously blissful, I can tell you that!
The little secluded farm is worth a visit for sure and the herbs and greens you get from them can last up to 10 days in your fridge in a mint condition. You would want to have salads all day long, craving them for the greens used are the freshest you could ever find in Kuwait. It is officially my favourite green destination now!
How to get there? Well, it's in Mangaf area, its right across the street from Mangaf Kindergarten -there is a big sign- and it is in street one block three. If you look in Google maps you'll find a big forest-like area amid the buildings and you know that's the place but I guess typing in Mangaf, block 1 street 3 in your navigator would do. If you have more information regarding this Mangaf farm please do share for I couldn't find anything on the internet regarding it.
---
Comments are closed.