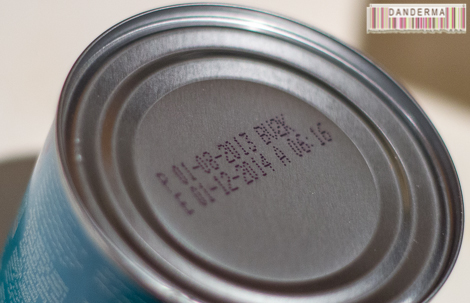 Expiry dates seem to appear on everything these days, I'm surprised I didn't see them on clothing labels yet! Everything has an expiry date and more often than not its a very short lived expiry date that arrives before you can blink twice! 
If I have a pot of yoghurt, or bottle of laban which is liquid yoghurt, in my fridge and its two or three days past its expiry date I wouldn't sweat over it. It is in the end nothing but a version of sour milk, no? I once had a pot of yoghurt that was almost a month past its expiry date and it was as good as new. I once had a bottle of "fresh" laban that had just been produced and should expire in three days time, but when I drank it the cup screamed putrid. If something is bad, gets mouldy, or smells suspicious I know its time for it to go in the bin but if something still looks and smells OK even if its expired, I would still eat it much to the protest of my husband who thinks I'm mad. His take on the matter is that expiry dates are there for a reason and it must be "internally bad or something and should be thrown anyway.
I don't believe in wasting fine and quite edible food just for the sake of a mere date when there are millions of people starving and would gladly devour a loaf of mouldy bread if they could get their hands on it. I am skeptic when it comes to canned items though, since there are chemicals inside preserving the food and should the expiry date arrive they might react differently? I am not sure about, say, shower gels, hand creams, and other cosmetics either. How can I use a hand cream on my hand one day then throw it away the very next day because its now expired? Do the good chemicals go bad over night, once the clock ticks and the expiry date is upon them they attack like an army waiting to charge? I'm not entirely convinced to be honest.
With fresh food I use my senses, with canned or bottled food I'd give it a sniff or two and wouldn't mind much if I'm a month or two past the expiry date, same with cosmetics and other stuff. I also found out -the hard way- that ice cream and frozen yoghurts even though they are frozen in the freezer they tend to be quite acrid and nasty once they are truly expired, so I sniff those as well. 
What about you? Do you care much about expiry dates on products? What to do if something is expired but seems still edible or safe to use?
---
2 Responses to "Do You Care Much About Expiry Dates?"