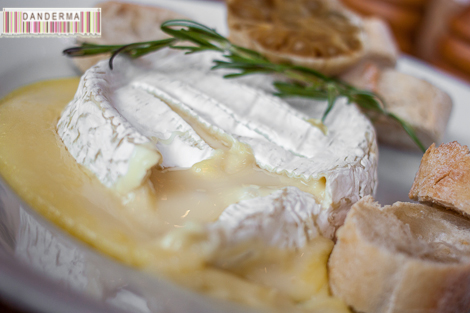 Waking up to a foggy winter morning today made me reminisce about London's weather. Then one thought led to another and I remembered an unpublished post of mine about a glorious lunch I've had in Villandry Grand Café on a cold foggy day just like today. Better late then never, I decided to publish it today and in the process I began craving the food badly! These pictures were taken in the Villandry Grand café of Bicester Village when during lunch time it began raining cats and dogs so we fled inside the warm doors of Vilandry, with its creaking wooden floor boards and brasserie like atmosphere. 
The London branch of Villandry Grand Café in great Portland st. is huge and lovely but somehow the smaller Bicester Village branch feels cosier to me. To the left of entrance of Villandry is the café where the coffee machine resides which means the first thing you enjoy after you feel the warmth of being indoors is the maddening aroma of freshly brewed coffee. Its so good, you'd want to start your meal with a big fresh cup even before you've been seated.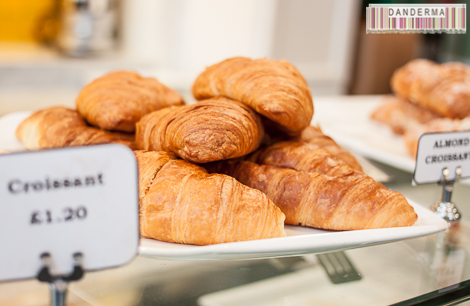 I love the food at VIllandry's, rustic and wholesome, but for some reason I've never dined there with my camera. I sat on a table by the window, enjoying the romantic weather and watching the gleaming droplets of rain. I love it when it rains, I could watch it pour down forever and I couldn't think of a better thing to do while I enjoyed my comforting lunch.
Our orders arrived promptly, first things first: a warm soup to start the meal and spread warmth to our frozen hands.
No cold weather lunch is complete without golden french fries.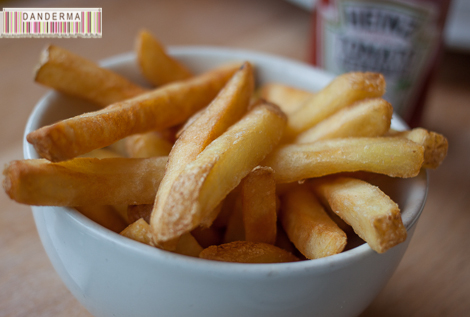 Drenched in Heinz ketchup of course!
And somehow fries do not go well with any drinks but some cola, with a lime, with ice now that we are warm and toasty.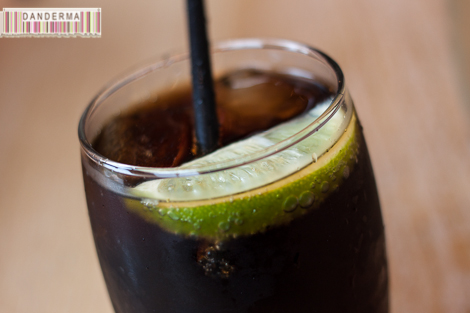 And a side of green salad drizzled with balsamic vinegar since we are watching our weight and trying to be healthy :p
Then came the main dishes, a gorgeous mushroom fusili pasta, so rich and earthy you couldn't resist taking another forkfulls even when your stomach is begging you to stop.
The pièce de résistance of our lunch was this gorgeous baked camembert cheese, with a twig of rosemary, roasted garlic, and crusty baguette slices!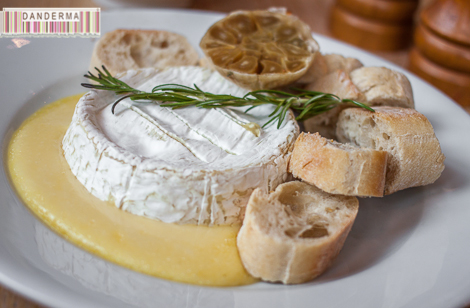 You cut into the camembert outer skin and the cheese oozes out into a puddle of warm, delicious cheese. You resist the urge to dip your fingers into it and you opt for the more civilised fork, then you ignore the fork and use the baguette instead.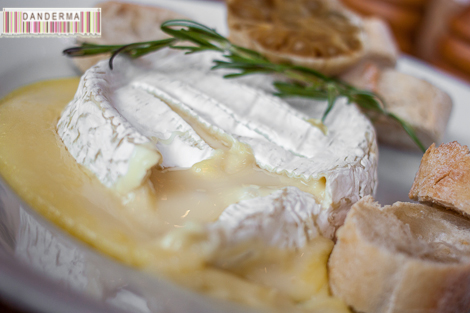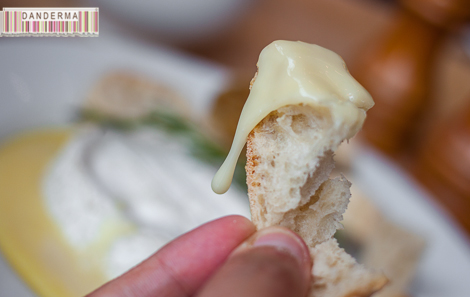 The melted cheese with lovely bread always reminds me of the anime Heidi when she and her grandfather spread melted cheese on top of slices of crusty bread. Yum!
Even though I was stuffed I couldn't wait for the end of the meal so I could have that cup of coffee I've been craving ever since I walked through the café's door! I had me a rich and frothy skinny cappuccino.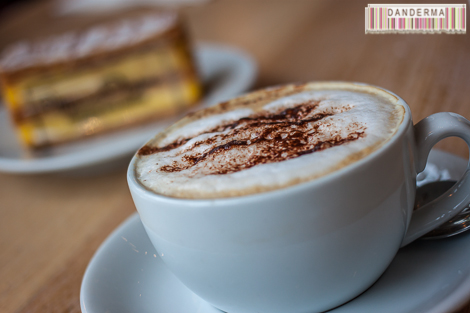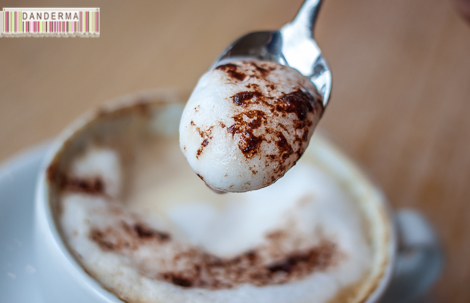 And, err, a luscious good old custard mille-feuille to seal the deal.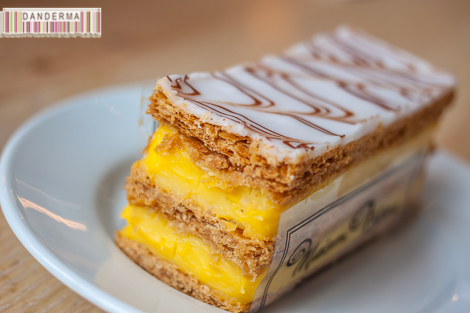 If only I could be on my way over London right now. I'm craving that baked camembert cheese in this cold weather which we call "Landeni" because its very much like the weather of London. If you are lucky enough to be in London these days would you please have lunch in Villandry Grand café on my behalf? For more information regarding their locations and menu you can check out their website (link) or follow them on Twitter (@VillandryBakery).
---