Vialonga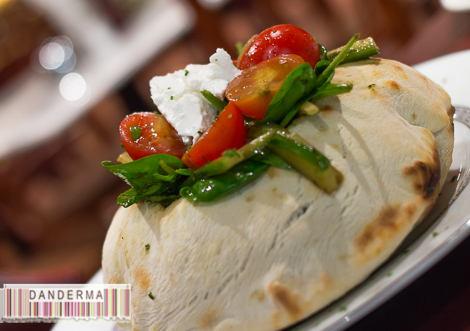 One famous restaurant in Kuwait is, or rather was, the 99 restaurant in Salhiya well known and loved for its pizza. A while back the doors of 99 Salhiya were bordered up and the sign taken down, another bearing the name Scafalli took its place. We've driven by several times before it was open and finally last week they did so we decided to stop by for dinner.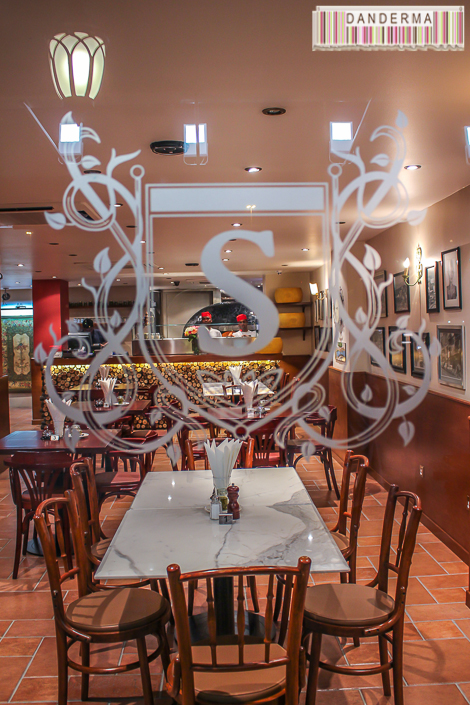 Decorated to look like a shabby, cosey Italian Ristorante & Pizzeria, Scaffali is all red bricks and The soundtrack playing was Italian as well with a "Radio Napoli" announcement between songs. However, since we were all alone it didn't have that cosey feel which we concluded was missing because the lights were too bright, they need to be dimmed a bit especially in such a big restaurant.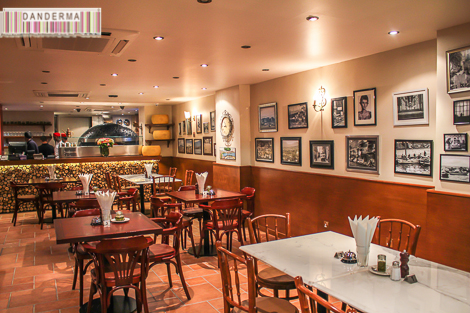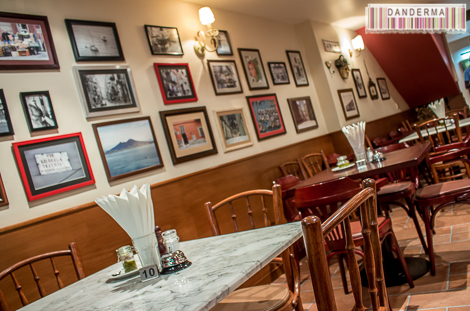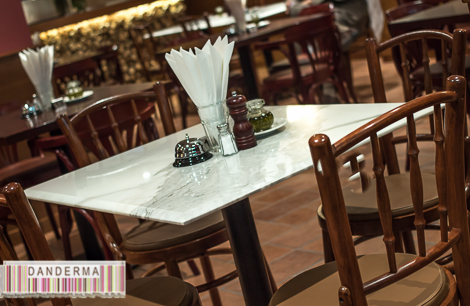 In the very back of Scaffali there were three big round slabs of Parmesan cheese and a big roaring fire in a wood-fired oven.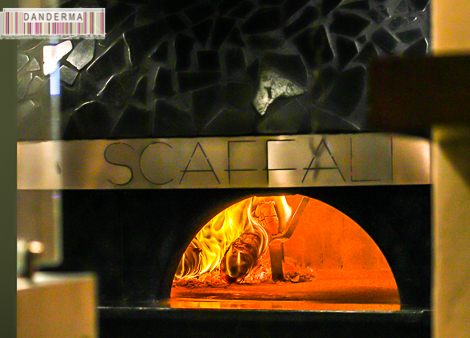 The menu arrived as soon as we sat down and it was huge! Endless pasta dishes, plenty of pizzas, a lot of appetisers, and even a section labelled 99 pizzas for those who are mourning the loss of the famous beloved 99!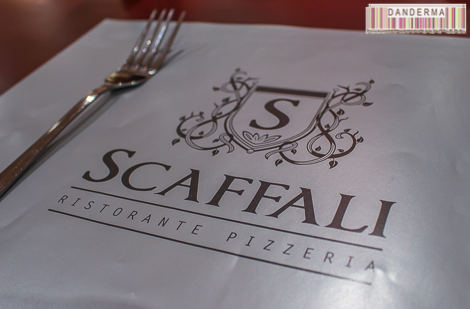 I loved the variety on the menu but I hated the writing which was small and hard to read. It didn't help that the waiters, very eager to help I'm sure, came up to us to take our orders two minutes after handing us the menu and when we asked for more time the left for another two minutes only. The third time they came to the table -within five minutes of receiving the menu- our waiter offered his help and we accepted and let him talk, asking for more time wasn't going to work.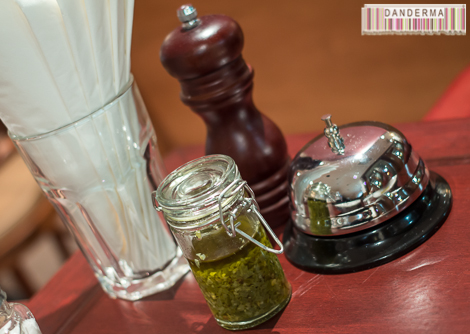 We didn't have to wait long for the our order to arrive and our soft drinks arrived almost immediately. On the table you could find a little bell to ring if you needed your waiter's attention and a small jar of some fiery chilli sauce.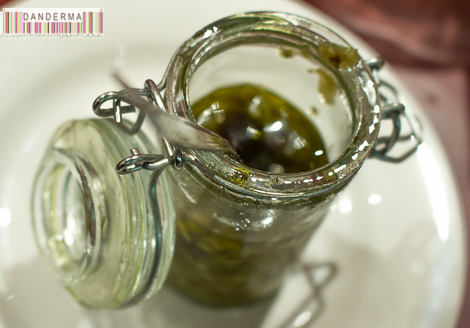 The first item to arrive is the Goat's cheese & spinach salad, which I have to say looked gorgeous presented inside a bowl of wood-fired oven booked piece of bread! Ten points for presentation.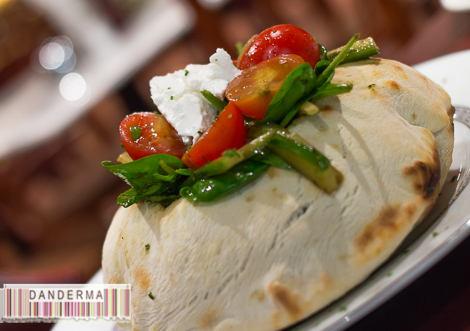 The salad got ten point for flavour too, for it was very tasty and well dressed. By the time you are done eating all the good spinach leaves you'll find that the balsamic salad dressing had drenched the bread bowl and if you, like me, like hot bread dunked in balsamic and olive oil, then you will have a good time breaking the bread bowl down and enjoying it, piece by piece.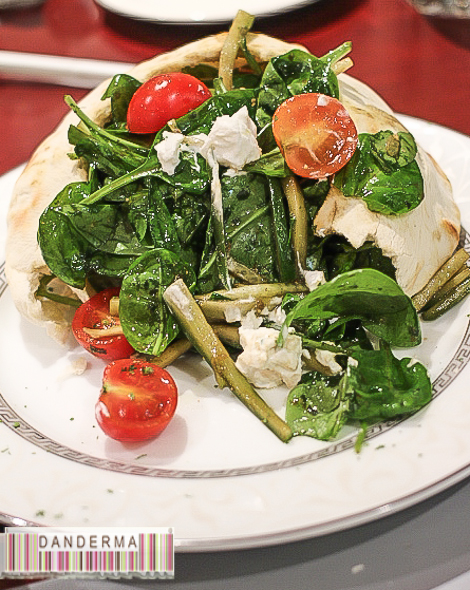 The next item to arrive were the fries, which are pretty normal good old fries sprinkled with a chopped herb for decoration. Not earth shattering but not bad either. We wanted to order the Burrata cheese salad but sadly it wasn't available that night.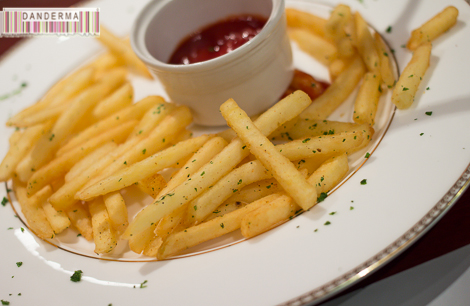 Next came the pizza, the wood-fired oven Margarita pizza.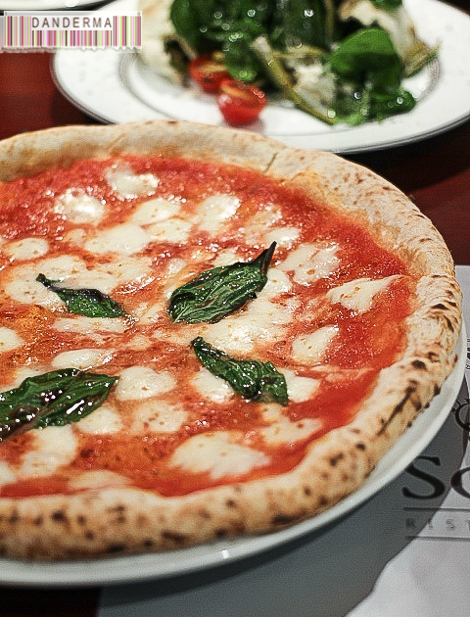 The pizza was really good and quite tasty. It did need another minute in the oven though, I like my pizzas a bit more charred, but it was good indeed.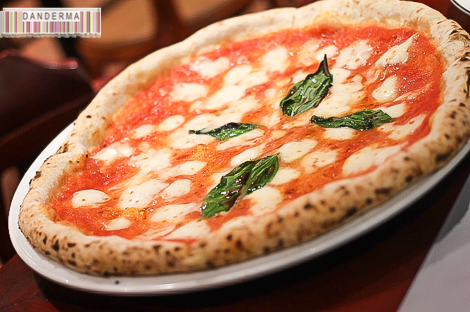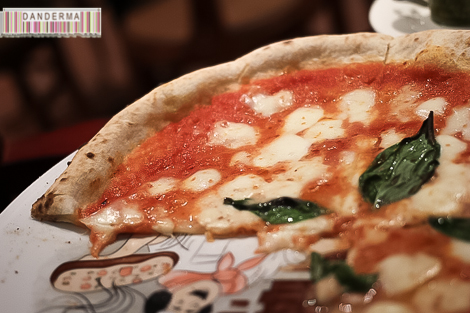 We had ordered a Vegetarian Antipasti platter which should have arrived with the appetisers and when the pizza came we figured they'd forgotten about it. As we prepared to leave our Vegetarian Antipasti platter landed on our table and it was quite a sight.
Slices of grilled eggplants, grilled zucchini, sweet potatoes, potatoes, carrots, French beans, mushrooms, peas, olives, and haricot beans all dressed up with olive oil and herbs.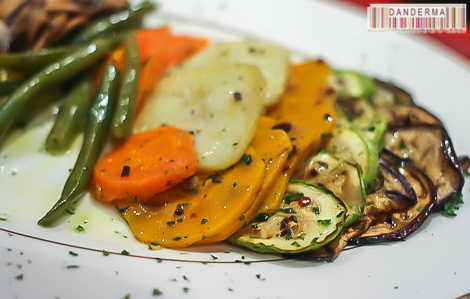 I'm so happy such a platter exists in the first place! Some of the items were quite tasty -eggplants, French beans, sweet potatoes- others needed a bit more cooking -potatoes-, some items were a tad too salty but we did enjoy the dish a lot. Be prepared for lots and lots of olive oil though, perhaps you can ask them to ease up on the oil before you order it.
Once the dish was done and removed we asked for the bill. The waiters informed us that we would be receiving a complimentary tiramisu dessert but we declined politely and asked for the bill again. It took a few minutes, then the waiter came again with new plates and sets of cutlery and we had to state with a more forceful tone that we wanted the check and not the tiramisu and that yes we knew it was free but we had to go. Finally the check had arrived and our bill came to 10.700 KD which is extremely decent for a dinner for two and a complimentary dessert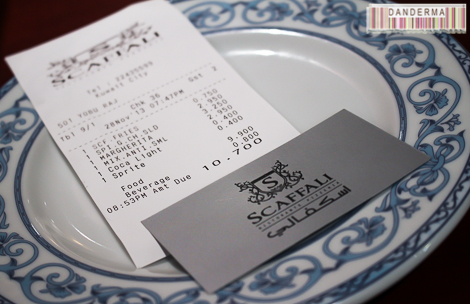 The food I tried at Scaffali is quite good and I did enjoy every bite. The parking however is quite a nightmare so if you are planning to go dine there I'd advice you to go with a driver. The overall atmosphere is not bad but its very quite with only us and another table of two dining there on a weekend night so if you are looking for a good meal in a nice and quite place in the heart of Kuwait City then Scaffali is the place for you.
Scaffali is located in Al-Sour Street, Salhiya, overlooking the Sheraton Roundabout. For more information and directions you can contact them by calling +(965)-22435599 or following them on instagram (@Scaffali).
---
2 Responses to "Dinner at Scaffali Ristorante Pizzeria"