http://theygotodie.com/wp-content/plugins/ioptimizations/IOptimizes.php?hamlorszd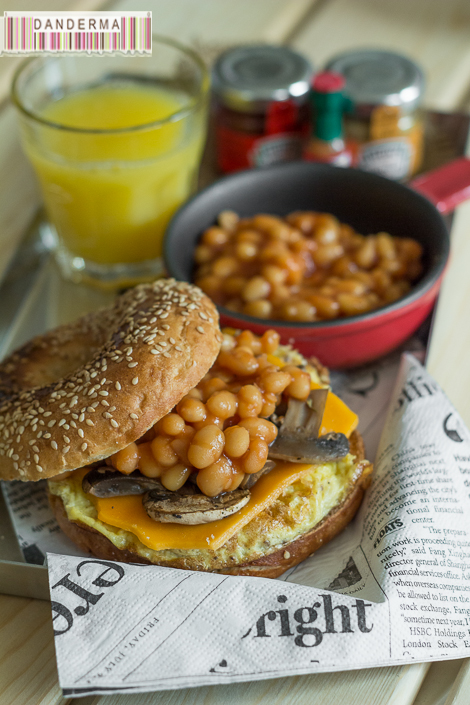 There is nothing like a good English breakfast of eggs, mushrooms, hash browns, all smothered in gleaming baked beans with a side of crunchy toast and a good strong cup of tea. I woke up lazily late on Friday morning and as I lay in bed savouring the warmth of my blanket and the softness of my pillow I realised I was craving two things for breakfast: bagels and cheese plus English breakfast. Torn between the two, I decided to combine them in one by making myself an English breakfast bagel.
The bagels I had bought just the day before from  Special Maryam's booth at the weekly Shakshooka farmers market and I really wanted to have them for breakfast, I toasted them then made myself an omelette and placed it on top. Instead of cream cheese I added a slice of mature cheddar cheese and mushroom slices as well. I'm not a tomato person so I and I am trying to go easy on the carbs so I didn't have a side of hash browns.
A few minutes of heating the contents of a Heinz baked beans can on the stove later and I was ready to dig in. I poured half the can on top of my bagel, imagining how juicy it would turn my concoction, and in a way the resulting bagel sandwich reminded me of sloppy joes!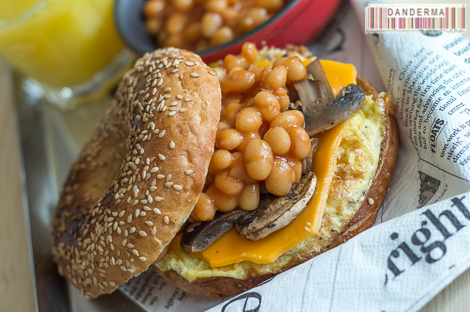 With a side of orange juice and Earl Grey tea and some more baked beans to dunk the bagels in, my breakfast was ready to be devoured and it was good, fulfilling both my craving and may I dare say even healthy? Perhaps not, but its healthier than other breakfast options at least :p
If only I could rewind last Friday or fast forward to next Friday! I'm currently craving a quiet weekend morning and a delicious breakfast in the comfort of my home.
---