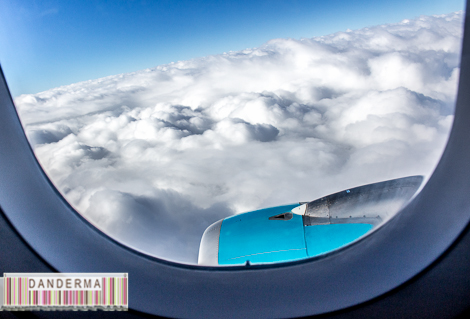 Growing up, I had a relative who wanted to become an airplane pilot, and I totally understood where he was coming from considering the state of awe I find myself in, rooted to the ground watching pilots and cabin crew gliding by before boarding a plane in airports, chatting, laughing, and pulling their little black bags behind them. There is something about the uniform, the confidence, the fact they can take a metal beast off the grown and fly it over the clouds, a regal prestigious air that you cannot deny.
I never wanted to become a pilot myself but I'd love to take flying lessons one day, why not? I wouldn't want the impressive yet exhausting life of a pilot, gone for days and working for hours on end, but it would be comforting to know that had I wanted to, I could've achieved it. My relative didn't become a pilot, for some reason Kuwaiti males becoming pilots is a very hard thing to achieve, I'm not sure why all the obstacles, and I have yet to hear of a Kuwaiti female becoming one.
Maybe we have a female Kuwaiti pilot but I don't know about it? Do we have Kuwaiti women who can fly commercial airplanes? Helicopters? little personal planes? Perhaps there are some who learned how to fly, most likely there is, but what about choosing the career of an airline pilot? I know there are Kuwaiti stewardesses but I've never met or know anyone who've met one before.
Why not? Kuwaiti women can do anything, why not fly a plane or become a pilot? I know there is a Saudi female pilot and I think I've read somewhere about an Emirate female pilot but I'm not sure. What about us? Dear Kuwaiti girls, wouldn't you want to fly a plane?
---
9 Responses to "Do We Have Female Pilots in Kuwait?"