feebly
Guaraciaba do Norte Last week I received the cutest smallest wooden rolling pin ever, which was intended as an invitation from Upper Crust Pizzeria to attend the official opening of their latest and third branch in Kuwait, located at Al-Rimal in Al-Bida'a. We were meant to bring along the rolling pin to the event and add it to the wall of decorative rolling pins after customising it with our own message. 
The new Upper Crust pizzeria branch is right next door to The Butcher's Den. Already buzzing with event attendees, the facade of the pizzeria was bathed in festive pink light and people were seated both inside and outside and because the weather was lovely we sat outside next to the big flame heaters.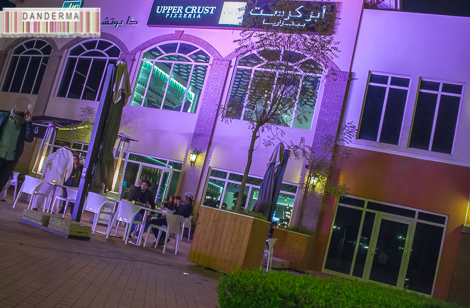 The interior of the pizzeria's third branch is, in my humble opinion, the best one yet! Very broody and handsome, softly lit with big candles on baking pans and those gorgeous light bulbs with burning orange coils inside. I must get me some of those!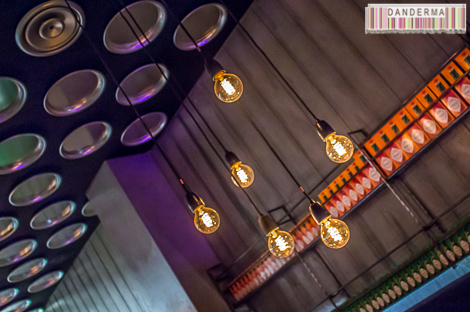 Smack in the middle of the restaurant there was a big bonsai-like tree surrounded by a white table and there was the even't buffet. I wonder if this tree/table is there to stay and if it was what would become of it?
Soft twinkling lights everywhere.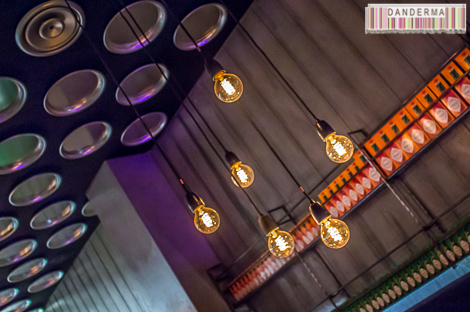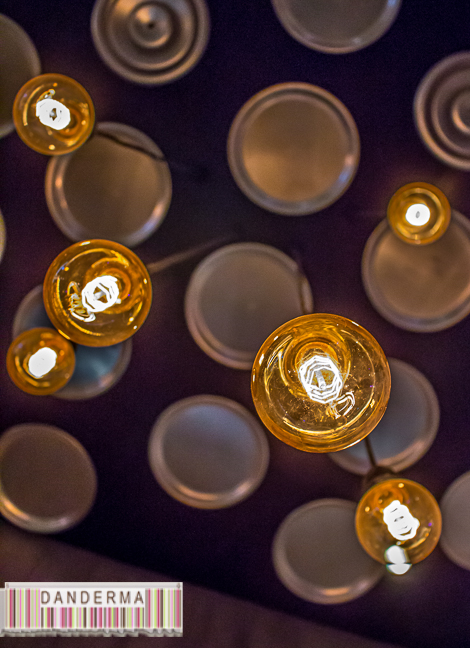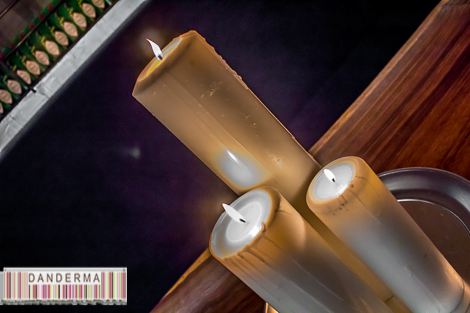 Pizza baking pans covered the ceilings and a collection of rollin pins covered one of the walls.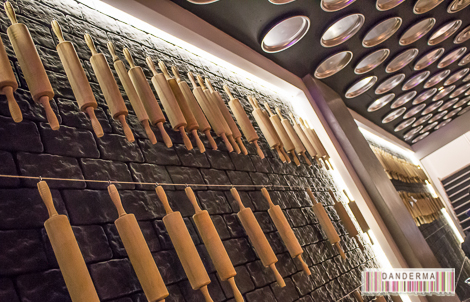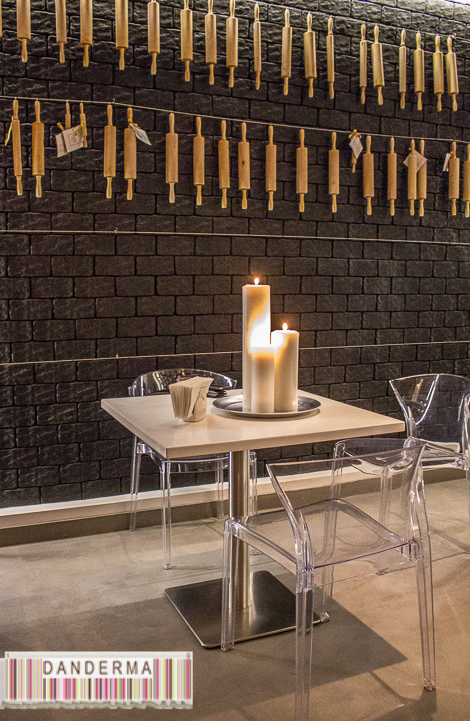 I placed my little rolling pin with my message!
As for the food, well, it was awesome! I actually liked the catering food more than Upper Crust's normal food? I'm not sure if they do catering but if they do, you must have them cater your next event. Maybe there should be an express restaurant where you can get catering portion-size of each dish so you can eat as many different items as you want without getting too full! It would be a perfect idea for a diet-free meal! Tiny salads…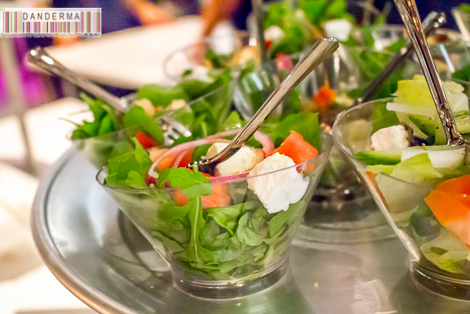 Little crunchy mozzarella bites with a side of marinara sauce to dunk them in. I could have stood next to those golden beauties all night, someone had to keep them company you know!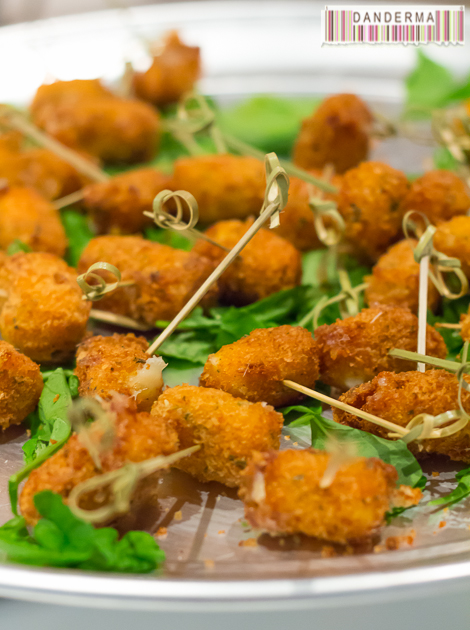 And there were endless little pizzas in every combination possible, and they are better than the big pizzas! Those pizza sliders should become a permanent part of the menu.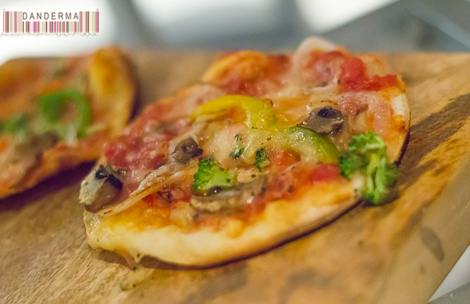 How cute are those little parpadalle pots? They are smaller in reality, the picture makes them look bigger. There were also little pots of gnocchi lounging in cream sauce and different meaty pieces on pureed squash if I'm not mistaken.
Last but not least, came the little pots of tiramisu. Those little pots where grabbed by everyone on our table before the sound of su uttered by the waiter faded out into the night.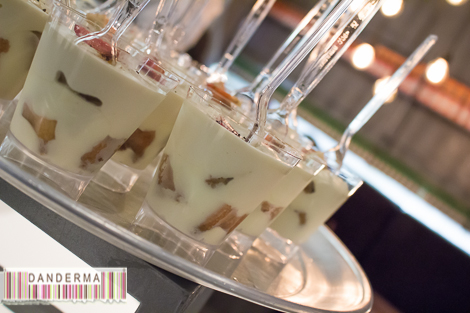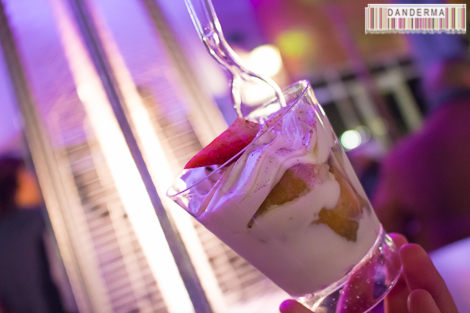 Thank you hank you Dana Al-Salem and Lujain Al-Fulaij for extending the invitation to Upper Crust's third branch opening. Congratulations again, wishing you the best luck and many more branches all over Kuwait.
Upper Crust Pizzeria's newest branch in located in Rimal Al-Bida'a. For more information or for delivery you can contact them on +(965)-1821872 or check their website (link) or follow then on instagram (@UpperCrustKwt).
---