http://thebeginningfarmer.com/gerald-fry-on-bulls/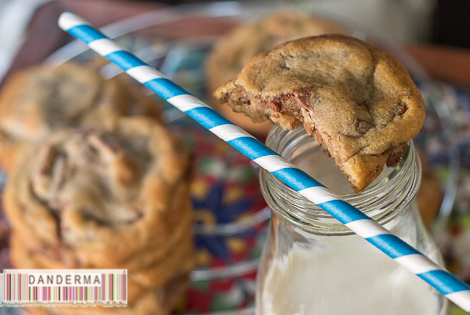 The other day I was hiding at home from the sudden cold weather that descended upon us, unannounced, when the door bell rang and  two big bags bearing the unmistakable funky logo of Buttercup's bakery. The bags were heavy with plenty of sweet treats and goodies inside which in turn means a lot of pictures and a lot of sugar in this post, you've been warned!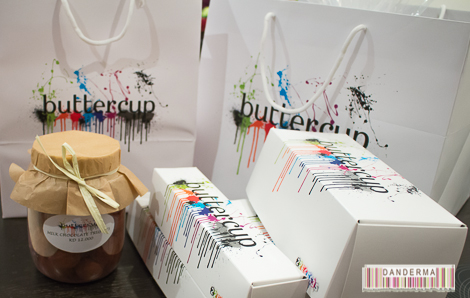 There were four different boxes, two small and two big. In the first box I found mini cupcakes in three flavours: chocolate, carrot cake, and red velvet cupcakes.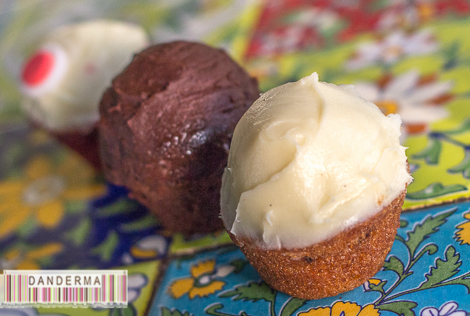 They are not overly decorated and were a bit asymmetric and kept tumbling to their side, but what they lacked in shape they compensated in taste! You cannot take another bite of those because as you bite into them they melt away in your mouth, so moist and perfectly bite-sized!
The second box had teensy little coin sized desserts in not one, not two, but six different flavours!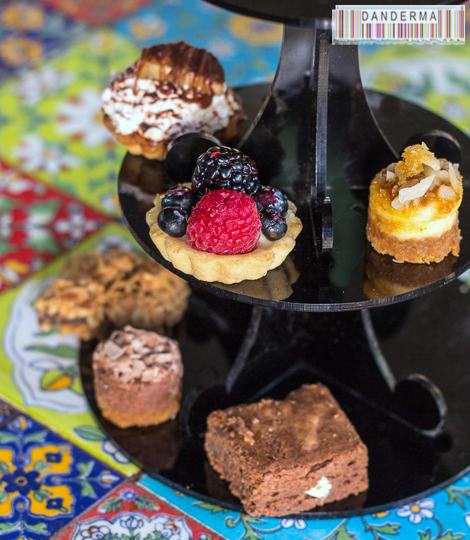 The six flavours include: A chocolate brown, classic date bar, a Gianduja chocolate cheesecake so tiny it was be gone in half a bite and was very cheesecake-y!
The other three little bites were a mixed berry tart, another tiny caramel macadamia cheesecake, and my favourite: a teensy banoffee pie!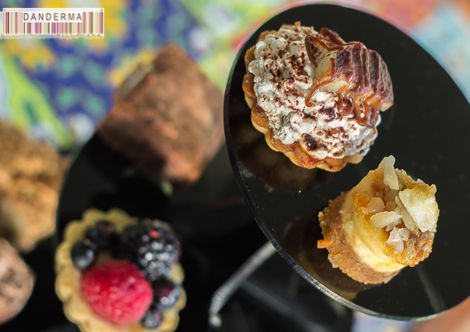 Next I tackled a jar that I've been eyeing ever since I got it out of the bag. It was the truffles jar, and I adore truffles!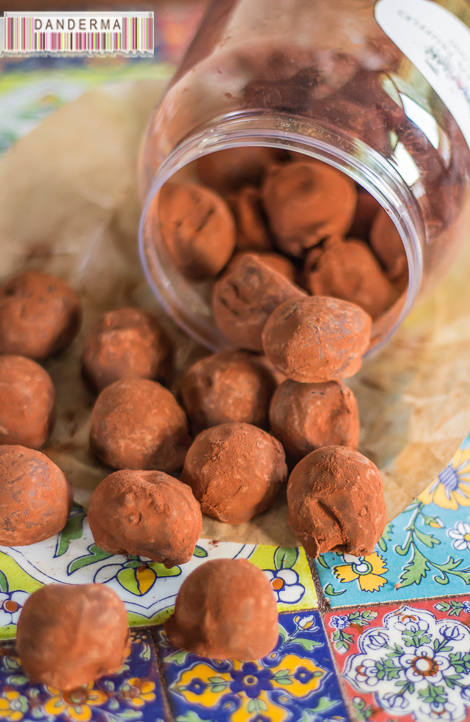 If you have a strong chocolate craving, one of those babies would certainly take care of it for the day. The truffles are not only dusted in cocoa powder but are actually encased in a chocolate shell then rolled in cocoa powder.
Back to tackling boxes, I chose the first of the big ones this time. Inside were four different killer cakes, the first of which is a fudgy, luscious molten chocolate cake.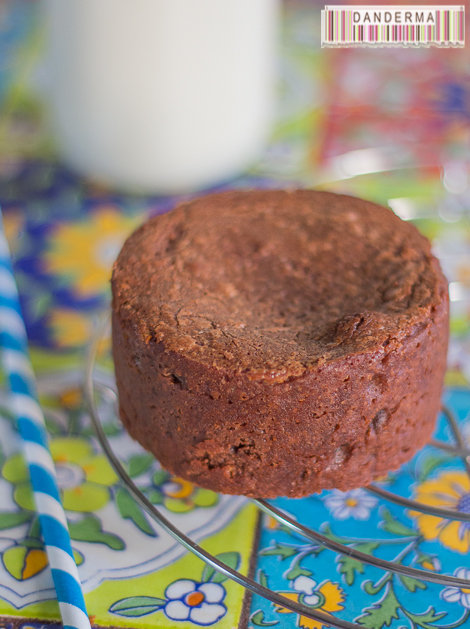 Perhaps the insides were meant to be melting, I didn't heat it up before I cut into it and the weather was freezing. However, I loved the gooey nature of the chocolate inside the soft molten. You could scoop the gooey inside with a spoon!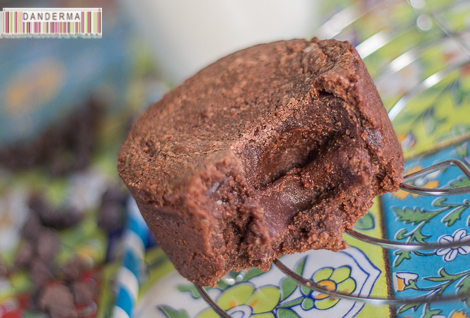 The second dessert in the box was toffee & dates cobbler, and I love cobblers.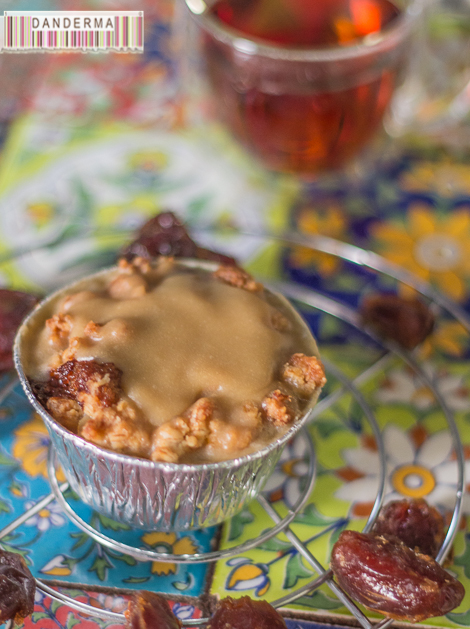 Even though I'm not a fan of dates at all, the melted golden toffee on top was irresistible. I did resist it though, I'm not sure how it tastes but judging by it looks I'd say heavenly for date lovers.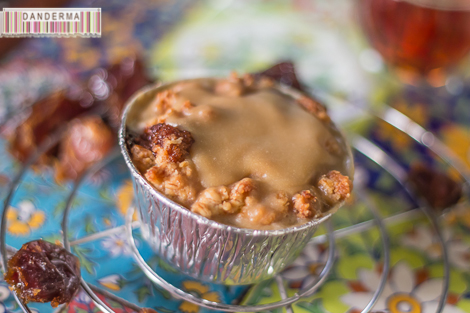 Next to come out of the box was one good looking Brookie!
Brookie was a brownie and cookie hybrid, the kind I would totally appreciate.
And speaking of cookies, there was a tray chockfull of cookies. Now cookies are tricky and there are very few places in Kuwait that bake good chocolate chip cookies. My favourite cookie of all time in Kuwait is Baking Tray's cookie, and I've recently heard that Baking Tray's cookie recipe is actually taken from Buttercup bakery, therefore my favourite cookie, the best chocolate chip cookie in Kuwait hands down is Buttercup's bakery and I had a tray full of them and they were all mine!
I'm not sure what kind of chocolate chips Buttercup uses but it isn't your usual hershy's or Nestle's chocolate chips. Their milk chocolate chips are chunky and quite creamy, almost like Cadbury dairy milk's but it isn't either. Whatever it is, I love it!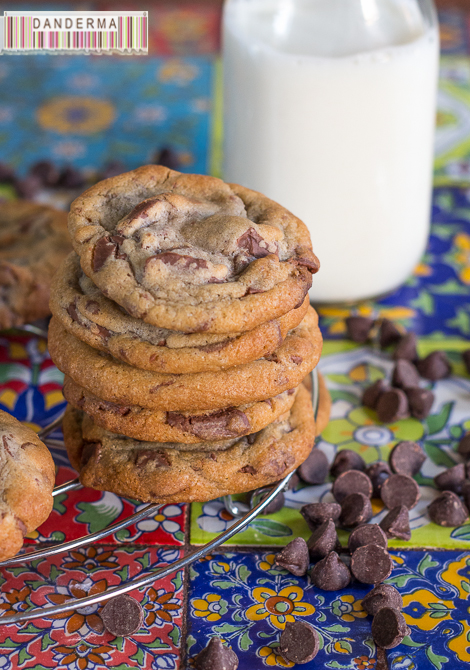 You break one in half, no matter how many days old it is, and it will still crumble away in your hands and melt in your mouth as you bite into it. Some might argue that the cookies are quite buttery but I like them buttery and gooey, chocolate chip cookies are not meant to crunch!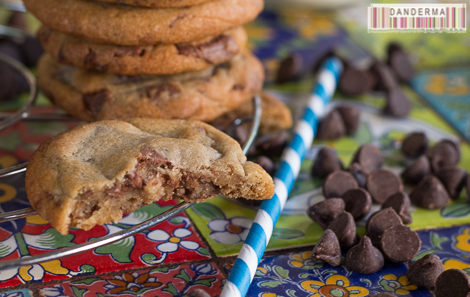 I can live for an entire week eating nothing but milk and cookies. Low fat milk mind you, I'm trying to watch my weight :p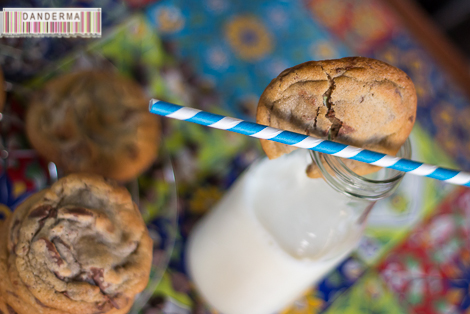 If you celebrate Christmas and are looking for some cookies with a festive touch in Kuwait, Buttercup cafe can bake you customised Christmas chocolate chip cookies.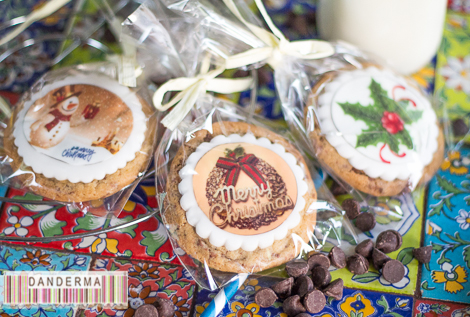 Last but not least, oh no we are still not done yet, the contents of the fourth box from Buttercups bakery were… pound cakes!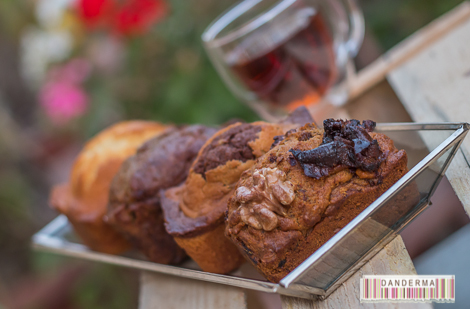 Four different kinds of pound cakes, all soft and quite moist. They weren't very big, perhaps as big as a computer's mouse which makes them perfect for two people sharing their afternoon tea. I didn't try them yet, but their aroma is so good and homey. The four kinds were dates and walnuts loaf…
Chocolate vanilla marble pound cake and a low fat banana bread on its left.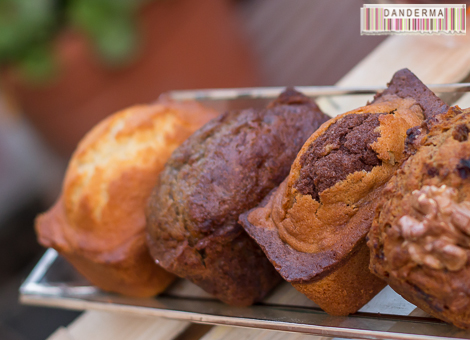 And this lovely vanilla pound cake. I think its vanilla anyway, it smelled like it. I'll try it and see.
Thank you Buttercup Cafe and owner Athbaa Alesssa for the delicious goodies! There are so many of them they are sure to last me until the next year.
Buttercup Cafe is located in Sha'ab Al-Bahry, Block 8, Al-Kindi Street. The little cafe is charming with lots of dazzling items and of course delicious baked goods on display so they are worth a visit. For more information and directions you can contact them by calling +(965)-22646635 or following them on instagram (@ButterCupCafe).
---
2 Responses to "Scrumptious Treats from Buttercup Cafe"