is clomid legal to buy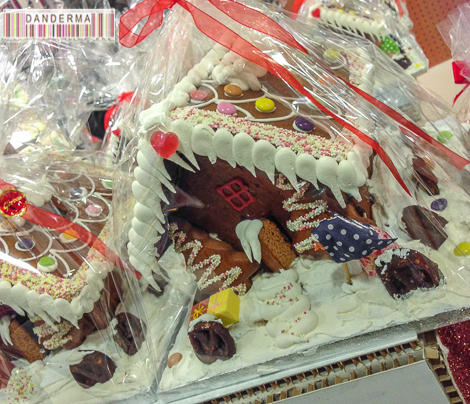 Tadalafil Oral Strips USA Buy Walking down Selfridges aisles, laden with holiday decorations and treats, my eyes stopped at a display of luscious-looking ginger bread houses, dripping with white icing and dotted with chocolates, candy pieces, and even pretzels! I stopped in my track and began looking longingly at the huge house, gulping back my urge to seize the biscuit creation and tearing its walls apart, Godzilla like. I now remember something I've always wanted and never really had all these years, I want my very own ginger bread house! 
I vaguely remember ginger bread houses in Kuwait during the 80's but I could be mistaken, it could be only houses from my imagination while reading Hansel and Gretel, or Jameel Buthaina as they are called in Arabic. However, whenever I've seen one abroad I did want one, a big biscuity sugar doused one, all for me and me alone, with no one else to share. I even fantasised about starting to eat it, where would I begin -the roof!- and whether or not would I find a treat inside? Would I be able to finish it all in one go? Would it go stale? can I finish it on my own? Can I protect it from other greedy people eyeing up my candy house?
So why didn't I get one of my own still? Well, first they always came in big sizes and would require me to lift them up and drag them around. Now I've seen some miniature ones though, I didn't reach out for them for I have this deep suspicion that they will not be touched. That I would deem it too pretty and let it sit there until the biscuit is all hard and I couldn't break it apart. I wonder how it tastes though!
Why don't we have local businesses in Kuwait making these? They are so cute! They can come in plenty of sizes and shapes and they don't have to be ginger bread flavoured! How about a saffron and cardamom biscuit tent? Why not? Really why not? Imagine little ginger bread houses as giveaways on, say, a new year's party! Those would be awesome!
Have you ever attacked a ginger bread house on your own before? Do you know how to make them or know someone in Kuwait who makes them?
---
5 Responses to "Craving a Ginger Bread House"