Orbassano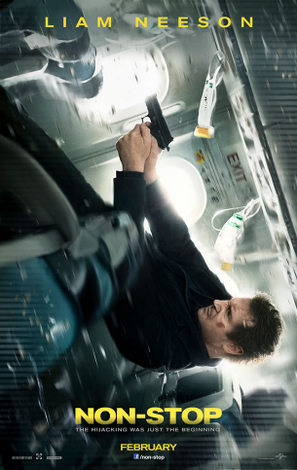 I'm loving the latest movies starring Liam Neeson. Taken, Taken 2, and Unknown are all current favourites of mine and his latest, Non-stop, could perhaps be my absolute favourite of Liam Neeson to date! 
I was lucky to watch the movie less than a week after watching the trailer which, though gave away a good chunk of the plot, was quite intriguing. Liam Neeson is a Federal air marshal on a plane who, while up in the air, gets informed by someone that a person on board the airplane will be killed every twenty minutes unless millions are transferred to the killer's bank account. It is up to the air marshal to try and stop the killing spree and catch the killer before its too late.
The movie, though a bit reminiscent of Jodie Foster's Flight Plan, is quite exciting and keeps you on the edge of your seat. I actually was crying out "no no no no NO" in one scene. It also bids me well that I've known who the killer is the moment he/she appeared on the screen but it wasn't that hard to guess in the first place but there are so many suspects you could get thrown off quite a bit. Quite an enjoyable movie though a tad gruesome and won't work well for people who are afraid of flying or are flying anytime soon but its a must watch and will certainly make it to my DVD shelf once its out.
---
2 Responses to "Movie Review: Non-Stop"