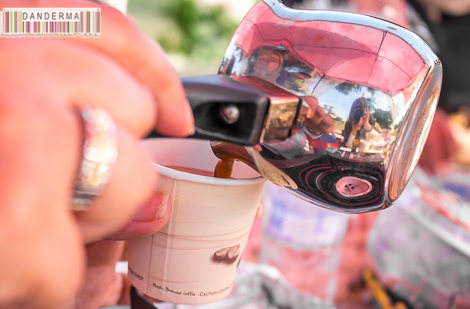 Unless you've been living under a rock or something, you must have either seen, liked, favourited, or retweeted the epic Oscar selfie taken by our favourite hollywood stars and their Oscar host Ellen Degeneres. I've done all the above and, believe it or not, as I kept seeing it all day long -and still am- on every social media and website, I felt both happy and sad. Happy because you got to see delighted people sharing a moment of success and sad because there must be something wrong with me for being the person with the least amount of selfless on planet earth and barely any incentive to take one in the first place. 
I'm not sure why but I can attribute my lack of selfless to several factors. I'm not a person who looks good in photographs, in other words I don't photograph well. Also, I apparently am not a photogenic subject for other people therefore I'm almost always excluded from group selfless when taken. I also love to take photographs and I do photograph both food and people well -or better than landscapes for instance- therefore selfie-loving people always tend to ask me to take their pictures for them, not caring if I'd like my picture taken as well and, in more than one occasion, they'd get totally immersed in their mini photo shoot they'd start barking orders at me with each different pose, too vain to notice they are behaving in an obnoxious manner and that I am not their very own photography slave!
Even my own husband barely takes pictures of me when there is obviously one million pictures of him taken by me. It's not that he doesn't love me, he's just not interested in the whole concept of photography and barely has any photographs of himself before he met me therefore I'm not that sensitive about it.
Why am I feeling that something is wrong with me for not taking selfies? Should I be feeling that something is wrong with me in the first place? I've only recently began feeling this way, thanks to the amount of cocky people on instagram posting selfies. A selfie once in a while is OK but when you follow someone who posts the exact same pose five to six times a minute several times a day you realise even though they come off as egoistic attention seekers deeply in love with their image exactly like the Smurf with a tiny mirror or that they are simply happy and confident people enjoying their day and the effort it took to look that way. Its more confidence than vanity, obviously they like the way they look and are happy with it otherwise why share their pictures with the world, no?
Am I the abnormal one here? I have my suspicions but I know this for a fact: I come from a time where a photograph meant a developing a roll of film and have your finger crossed while waiting for the photos but it isn't the case anymore, the years are flying by and the amount of pictures I have of myself growing up aren't many especially from my twenties era. I'm still in my early thirties, perhaps its time to document myself and the way I look the future. Have I been self-loathing myself away from a selfie? Everything is possible but taking some selflies of oneself shouldn't mean I must inflict them on the world all the time. It also means I'm getting myself that stick that helps people take pictures of themselves for I'm not one to pester and beg other people to take pictures of me.
What do you think? Do you take selfies of yourself all the time or do you feel silly doing so or are you made self-conscious by not doing so when everyone else is? By the way I'm sharing my idea of an "accidental" selfie in the picture on top, can you see me? I'm the one with the camera *waves hello*.
---
8 Responses to "On the Subject of Selfies, or the lack of them"