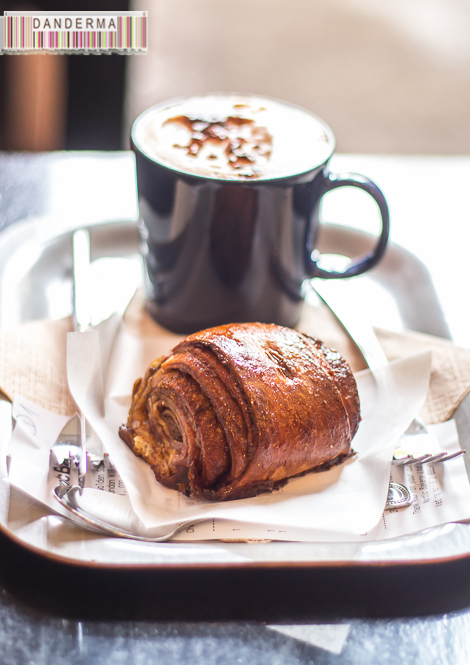 Do you ever have this feeling that you are caged and just want to be let free? Put somewhere on earth that you love and just want to wander around, aimlessly, until your feet are too tired to take another step, and then crash into the nearest chair and stay there, gazing at the world go by until the throbbing in your feet is somehow lessened?
That is what I usually do when I travel. I love to put on a pair of comfy shoes and just walk, wander, explore, take that turn no one usually takes, and just keep on going. When I finally crash, I prefer to crash quaint little place with, preferably, an excellent coffee to sip and that was the case exactly one Monday morning on the very last day of March 2014, when I stumbled through the doors of The Nordic bakery.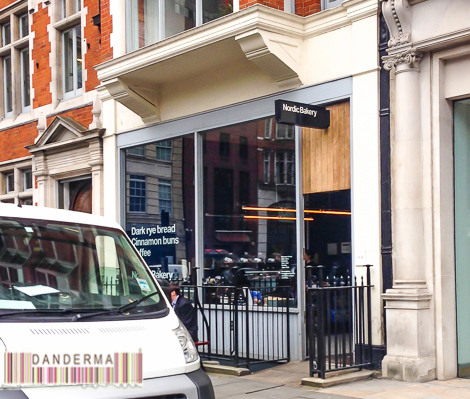 You know you are in for a treat when you walk the uber modern yet cosey little cafe, there is a very Ikea-esque feel to the place and you know, just know, you would want to crash on a table here and relax uninterrupted for quite a while.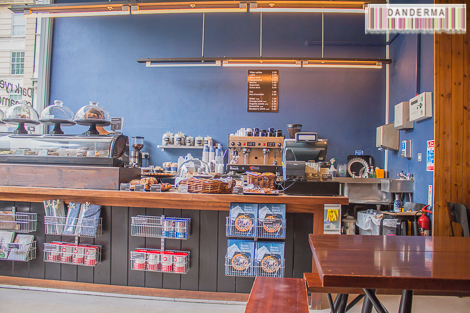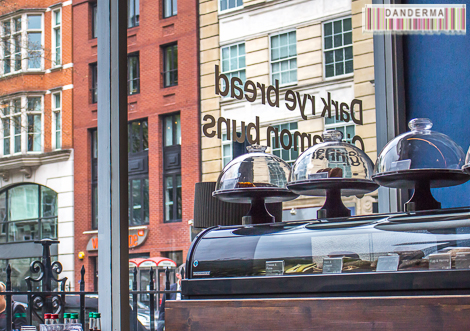 Once you approach the counter your eyes fall immediately on the fat voluptuous cinnamon buns nesting snugly in a basket and you realise, suddenly, that you've been starving all morning and that those sticky looking treats are exactly the thing you need right now to replenish your waning energy.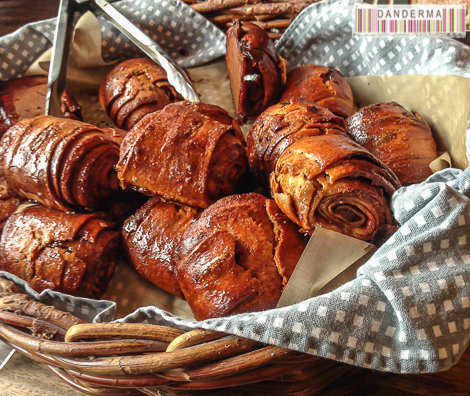 No treat is complete without a cup of coffee on its side and this time I needed the frothy comfort of a cappucino to be present with my cinnamon bun.
The presentation of my order was simple, very to the point, yet quite appetising. No mess, no fuss, no over loading your table with plates. Clean, basic, and again very Ikea-esque. Nothing pretentious about it at all, exactly how I want my imaginary coffee house to be one day. Remember my dream of old, of having my very own coffee house? Yes, it comes and goes but it is still there somewhere.
Oh back to the Nordic Bakery, the cappuccino was perfect. Perfect froth, perfect balance between milk, froth, and espresso. You know a cappuccino is done right when you take a sip and realise the milk is frothed to the point of being sweet itself and therefore you'd drink it that way, settling for the subtle sweetness of the milk and chocolate powder and not needing to add another sugar granule to the balanced cup.
And the cinnamon bun, oh the cinnamon bun. The outer layer was a bit hard, but once you've cracked it open you are met with the softest, most delicious cinnamon and melted sugar on fluffy dough ever. You must try it, if you ever find yourself wandering the streets of London you must pass by and try it. One is not enough by the way but I did force myself to settle for only one.
I couldn't resist adding a slice of cheesy spinach quiche to my order, just in case I needed something savoury to balance out the sweetness I've just consumed. It happens to me all the time. Not a fan of quiche but there was something about that slice that called out to me and it did not disappoint at all that afternoon.
Now, I'm chained back to reality, suffocated by routine, and all I want is to put on my comfy shoes, wander the streets of London, and stop at the Nordic Bakery for a cinnamon bun. Alas, all I can do now is wait for my next vacation to escape away. Can't there be a profession where all you do is travel the globe and actually enjoy your trips?
The Nordic Bakery is located at 14A Golden Square, London just off Carnaby Street. There is also a lovely garden right across from it where people were hanging out calmly, playing ping pong or talking. I'd love to sit there one day with a bagful of cinnamon buns and sink my teeth into them, one by one. One day, one day.
---