I initially thought of skipping this years book fair for the number of banned books and novels have risen noticeably from the previous years. But then I couldn't. A book fair is something that resembles a Disney Land to me, just being nearby and filled with endless books and reading materials is haunting. I resisted for a few days then succumbed to my urges on Saturday morning when I woke up early – and I never wake up early- and went out the door without breakfast just to wander the halls decked with books.
How was it? Well, lets get the annoying things out of the way. To start with, there are still road works going on the Mishref fair ground where the 39th book fair is held which makes parking difficult even though the fair itself wasn't that crowded early Saturday morning. Still, browsing can be  a bit difficult for people tend to chat forever with writers standing behind their books, pens poised for an autograph, and you'd try and browse in peace while you feel their gaze on your choices, waiting for you to pick up their book and hand it over for them to sign. I wonder why writers don't have a designated corner and timing where their admirers can interact with them for as long as they want instead of hogging the book displays all day every day?
The last and most annoying thing that happened was when I was trying to browse a display of books only a nanny was blocking my view of books because, get this, she was preparing formula milk for the baby she is caring for, because that's just the place to prepare milk for the hungry child no? Its 2014 and we still don't have designated child and baby care stations around and if there are, they are so out of reach and/or below par they will usually be overlooked and not used.
Done with the annoying things? Good, now for the good things, would you look at this AWESOME vending machine? It dispenses books! Now this is my kind of vending machine! This should be placed in every public place and cafe in Kuwait. Imagine going to school and every afternoon you'd go check the vending machine for the latest issued book where you could purchase it on the spot? It would be a dream come true for me.
My first stop and the first book I purchase was the third novel by my dear  Alzain, a fellow blogger and a great writer that I admire and look forward to whatever she publishes ever since I've fallen in love with her first novel "Fedha and Shaheen".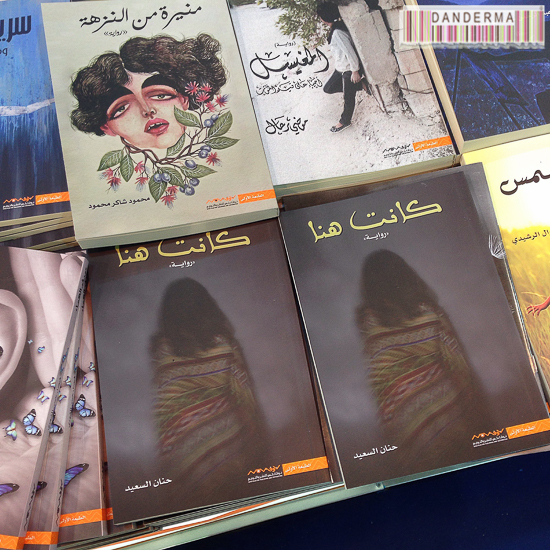 English readers would not have much to choose from but at least this year they are selling more than just the Harry Potter series. In Penguin Random House booth I've come upon popular novels like the Percy Jackson series, Diary of a Wimpy Kid, and even the entire John Green collection of novels. That's quite an improvement from last year.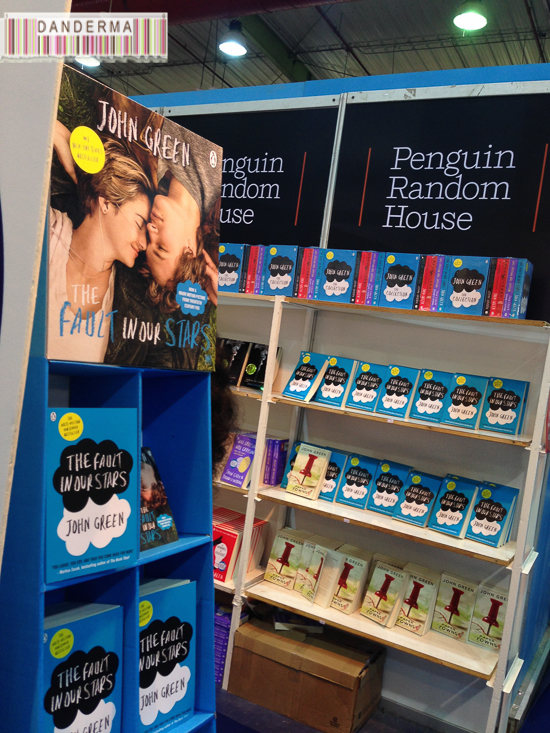 At one point during the fair I found a soft serve ice cream machine and I couldn't resist so I got myself a cone and devoured it as I was walking between books, dodging people.
The title of this children's book cracked me up! Roughly translates to "The Runaway Lice"! I wonder why lice though? I might go back and get it, I still crack up whenever I see the cover!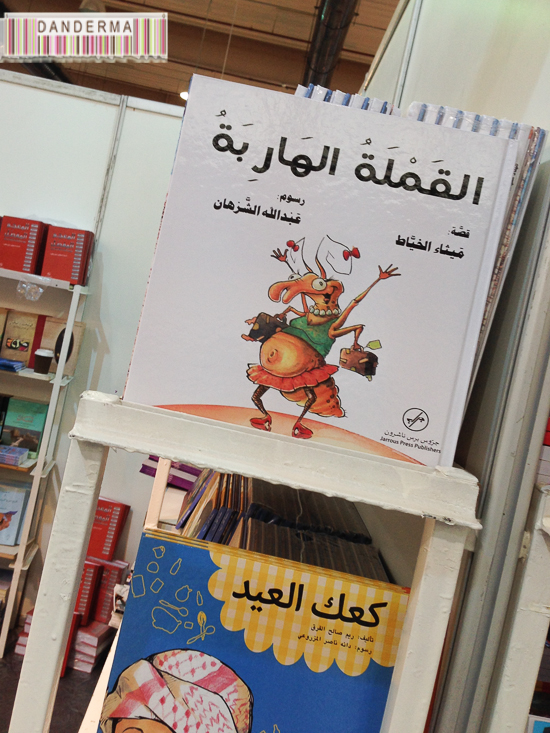 I didn't linger in the fair long, I was dispirited and I was comparing our book fair with the one in Sharjah which had a vast collection of books that are banned in ours, plus they had as a special guest the author DAN BROWN! In my book fair post from last year I wondered why foreign authors like Dan Brown aren't invited to the book fair to meet their fans and sign our copies of their books yet lo and behold this year he did come to the region, only to the UAE and not Kuwait. Next year I'm going to be booking a ticket to the Sharjah book fair for sure.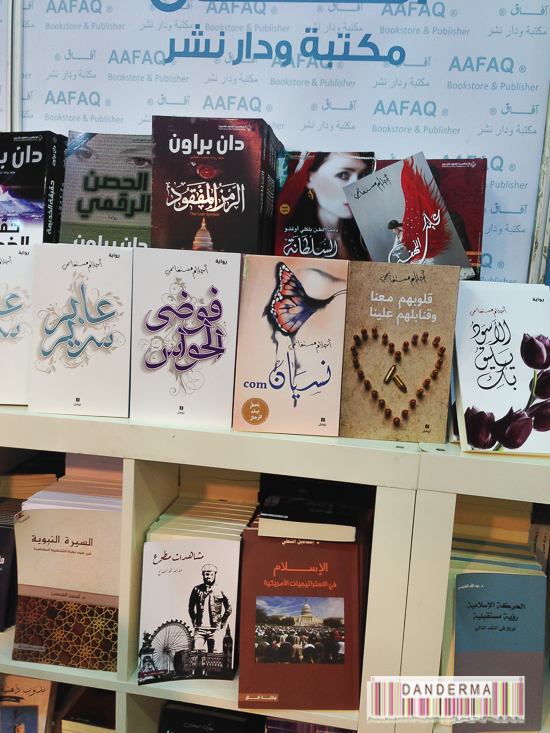 I also did forget one important thing, the fair offers a 25% discount on all books but apparently not every publisher abides by this rule. Therefore you are supposed to ask for a "receipt" and those who do not provdie you with ones aren't giving you the discount you are supposed to be getting. I've been quite the nag, asking for the receipt and getting huffs and puffs by the sellers because they have to write it up by hand. Very few publishers use the K-Net and those who do are quicker in providing you the receipt -naturally-. One thing the fair can make better for next year is have provide all the booths with K-Net and all the books sold can be scanned by barcode and discounts given out automatically! Its not that hard to do for the 40th book fair now, is it?
Though I had limits and thought twice before buying any books, I was almost out of my designated cash limit by the time I called it quit and headed to my car. The weird thing is, I do not recall purchasing all these books and they do get heavy! I forgot to bring myself a bag this time around.
And this is my loot for this year. Not much I'm afraid and many of them aren't that new but I'm satisfied for a first visit. I'm planning on a second visit soon.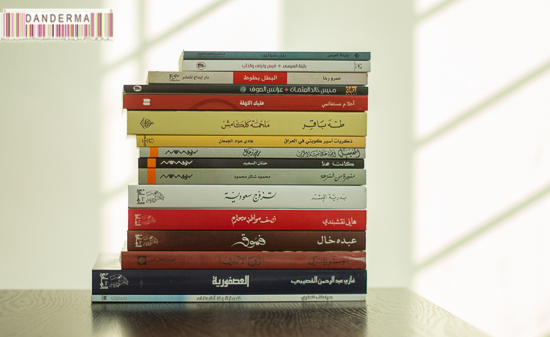 Next year by gods will it should be the 40ths book fair and I do hope from the bottom of my heart that it would be a big grand spectre with lots of well established authors, local and foreign, barely any banned books, a sizeable collection of English novels and other languages, K-Net payments available all around, and no more road works around!
What are your hopes for a better book fair? And what did you get this year?
---
One Response to "Visiting the Kuwait Book Fair 2014"