http://cymaticsconference.com/restore/
There are spots on earth that seem to preserve older versions of one's self, of what made them what they used to be in terms of thoughts, dreams, and aspirations. To me, Richmond upon Thames in Surrey, south of London, UK is the spot for I've spent most of my summer vacations there when I was growing up. I can literally say that I've transformed from a nerdy kid into a stubborn teenager then to a glowing young lady during that time. Glowing young lady cracked me up but I'm not how to describe my 20-something version to be frank so please let that one pass :p
Richmond did preserve endless memories of myself, and they are ingrained with the atoms of the air and the bricks of the buildings, the pavement slabs of the Richmond hill and the grass blades of the parks. They are invisible to everyone but to me, to everyone else I am just another hijabi muslim walking down the street but to me, Richmond was my second home and I left a part of myself there and the moment I stood outside of Richmond's train station that part returned and latched itself back on. Kinda like Voldemort's horcruxes only on a much innocent and humane scale.
I haven't been there in almost a decade or more. Somewhere in the 2000's era my parents sold their apartment in Richmond and moved to Milton Keynes therefore visiting the gorgeous town while realising you cannot live there anymore was simply heartbreaking. The first thing I do when I get out of the train station is walk through the shopping area, quite cosey and dotted with all the big high street shops with several side alleys with plenty of independent shops and cafe's.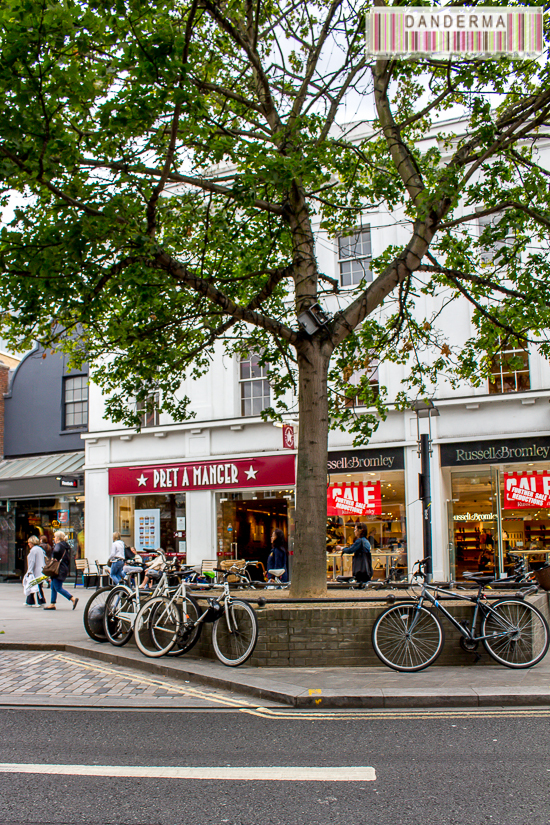 My current favourite British chocolatier William Curley started with a shop in Richmond that can be find in a small alley behind the main street. There is a lovely gelateria there as well, Daniele's, that this time I stopped at and got a cup of gelato before completing my journey through Richmond.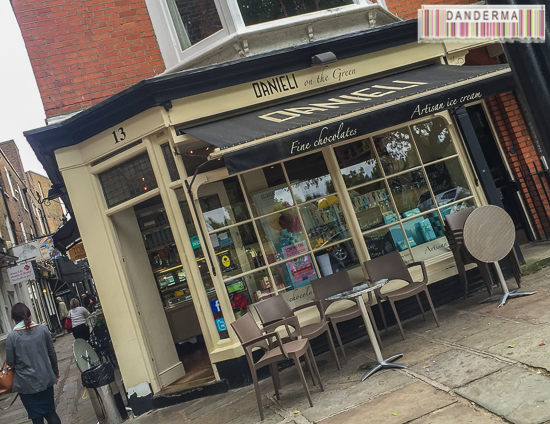 Where did I have my cup of gelato? There is a park smack behind all the shops and buildings and its quite serene and calm. I don't know what its called, I actually never knew its name. All I know is I have a lot of important moments of my life there. It is where I sat alone, with a Cadbury boost bar that I've just bought from Boots, on a bench under the tall trees to celebrate my 18th birthday. It is where I sat and had my first taste of the cheddar ploughman's sandwich from M&S, it was also my first packed lunch on my own and I enjoyed it so much I subsequently spent endless summer afternoon eating lunch, alone, contemplating the world, right at that very green space. The gelato -which is awesome- was a nod to those happy days.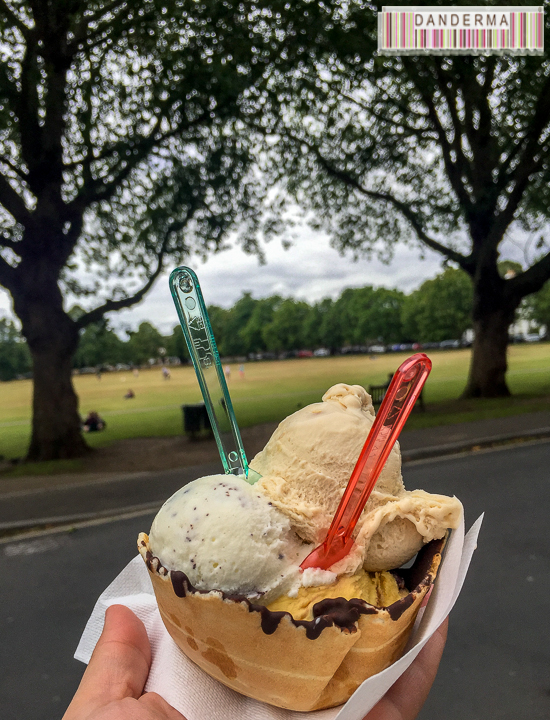 After the gelato I continue my journey through the shopping streets of Richmond and I see a young Nadooya at every corner, those memories precede the internet era-even let alone the Danderma days. I see the Waterstones where I first  I bought my Tin Tin comics, then the Baby Sitters Club books, and later own my first adult novel. If I recall correctly it was a Stephen King collection of stories. When Calvin Klein because the it trend one summer I bought my first navy CK jumper from that very House of Fraser and I think I wore it throughout high school. I got my first single from the HMV that is now replaced by Anthropology and I think I need to move back to Richmond just to browse that awesome two stories store again. When is Anthropology coming to Kuwait exactly?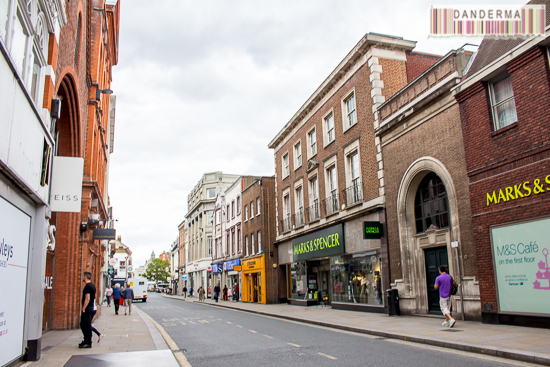 See the doorway on the picture above to the very right? I recall standing with someone at that doorway and gushing about being accepted in Kuwait University's College of Engineering while standing at that very spot, I don't recall to whom though. I was going to study something I've wanted to study since I was seven and I was over the moon with happiness, thinking I was going to conquer the world one day. I actually bought my very first day of college outfit from The House of Fraser there! It was a long jeans skirt, a white shirt with a vest and huge crazy wedges spice girls style, spice girls were very big back in the day and I loved them then and still do now. Actually the song Viva Forever is my Richmond song, I'm actually singing along to it as I type these words.
As I headed out of the shopping area and onward towards Richmond Hill I noticed a new store for COS. I also noticed the newly opened HUGE Whole Foods Market and a Matches.Com shop! I wanted to go inside but I hesitated, I didn't know if it was a shop shop or an office building. Plus, I had a limited time in Richmond and my eyes caught sight of the Odeon of my teenage days.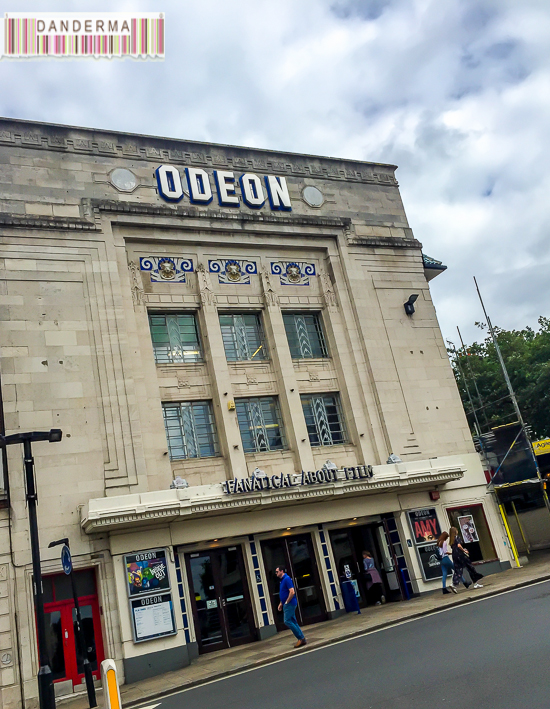 Half the time I've spent in Richmond was actually inside that Odeon. Think of any nineties and early 2000's blockbuster and I will tell you I've watched it there -except Titanic-. My most vivid memory of that Odeon is having, and falling in love, with my first Twix ice cream when it first came out while standing in the longest queue waiting to be led to our seats inside that cinema to watch the premier of True Lies. Sigh.
Heading up the Richmond Hill I knew I would be coming into the most gorgeous view of the river Thames that I've seen to date, I think the view is actually protected by an act of the parliament or something. It is that hill that we've climbed to get back home every day. It is on that hill I was climbing with my love of my life and husband that I've seen a thirteen-years old me declaring to my peers that I wasn't going to marry anyone ever because it seemed that marriage was a big hole and everyone on earth seems to be regretting getting married so why should I be so stupid? I was laughed at and teased, and I smile at the memory of the naive little me on her summer break from school.
I'll get to the Thames view and Terrace garden later on, now here is Mace, the grocery shop near home that all the children had made it their daily favourite stop to buy sweets and spend their pounds. Babies of the family will understand what I mean. Across from it there was the most amazing French bakery that sold the hottest baguettes in town. It is where I also celebrated my 14th birthday with a breakfast followed by a river cruise. The river pictures are coming.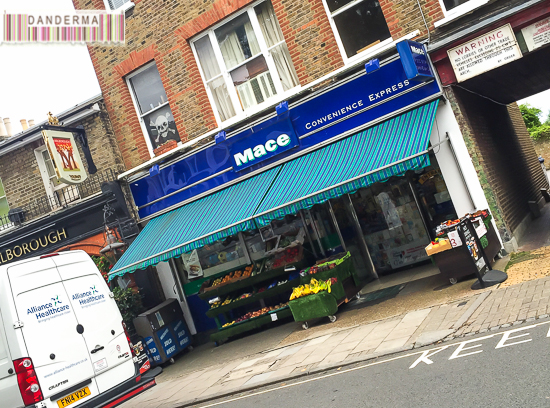 I went by our old apartment building, sitting there like no time have passed at all, next to the big Matthias Church whose bells rang every Sunday morning and the 371 bus stop that we often took towards Kingston Upon thames, a neighbouring town with a much bigger shopping area. We used to watch the bus passing by from our windows and would time the arrival of the next bus before leaving home. As I was posing next to the bus stop a 371 actually arrived and I was so tempted to board and go to Kingston but sadly I was running out of time.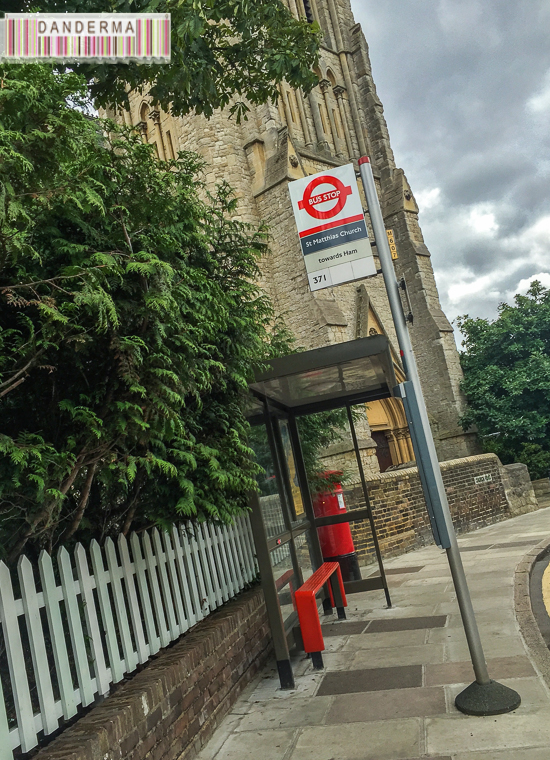 It is on the 371 that we often passed by the gates of the American University in Richmond and watched students board. On many, many occasions, khaleeji students would board and would hear us talking in Arabic and they'd sit nearby and smile, obviously homesick, or chat with us. I so wanted to study in Richmond University, I think every child in the family dreamt of studying in that university but we asked we were told that it wasn't recognised by the ministry of education in Kuwait. I'm not sure how correct is that or if its still the case, but its quite a pity I didn't get to go there.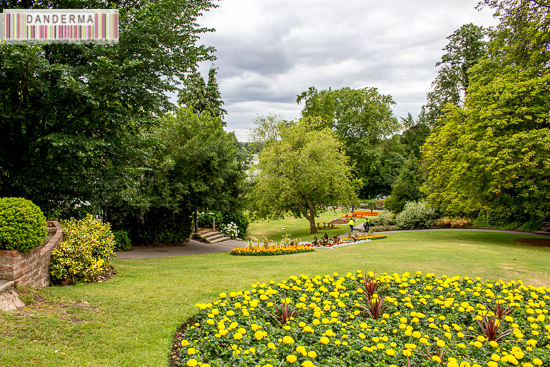 Oh yes the park, there is a park we used to go to on almost a daily basis for it was near home, Terrace Gardens. It was vertical and descended straight to the river Thames walk and if you stood on top you'd see the river. There is a little glass house with a few exotic flowers, Kew Gardens are just down the street btw, and there was also a little shack/cafe that you'd go in and order yourself something to drink and the view overlooked the Thames. The air you breathe in as you walk among the squirrels in that park is so pure and heavy with chlorophyll, I've never smelled anything more beautiful.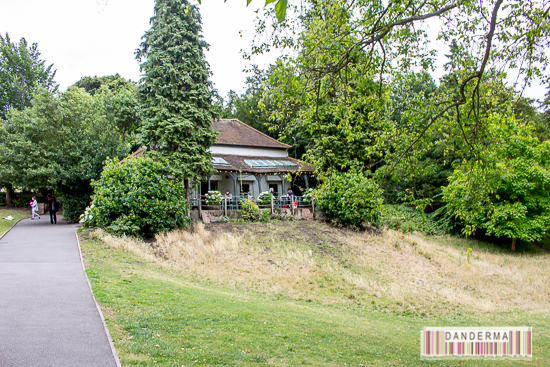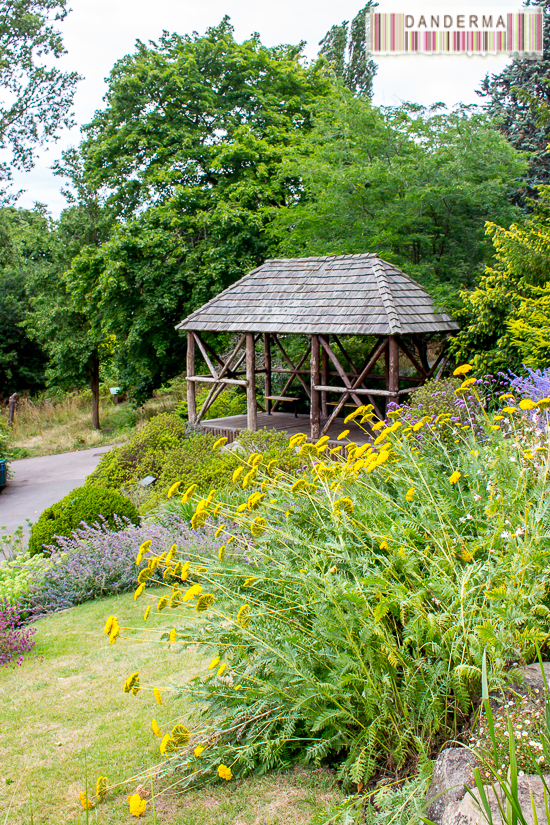 We often wondered about the little shack above, why it was empty and how did it come to be. We made up endless stories about it. There is a bench high on the garden with several small stone steps leading towards it that was my favourite bench. I often sat there watching everyone else or taking my breath after the climb of the hill, I always said that one day I'm buying myself a bench and engraving something about how much I loved Richmond then donating it to the park to be  placed there. Perhaps one day.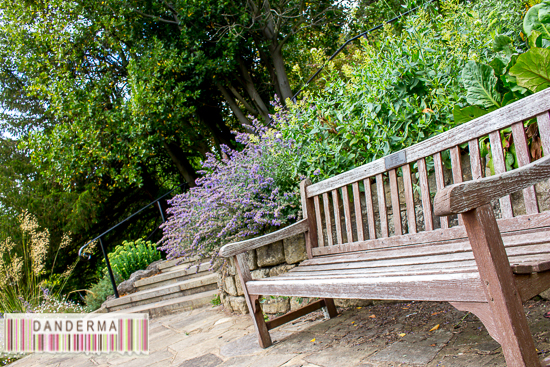 Once you exit the lower gates of the garden you need to cross the street and suddenly find yourself right at the river bank! To your left you'll find the Petersham hotel, the cleanest most beautiful hotel ever, if I'm to stay for a couple of nights in Richmond I'd definitely stay at the Petersham. on your right is a long way towards the Richmond bridge, the oldest surviving Thames bridge built in 1777. In between the two a few cafes and eateries stand, there used to be a lovely pizzeria where a Gaucho now is but it closed a very long time ago.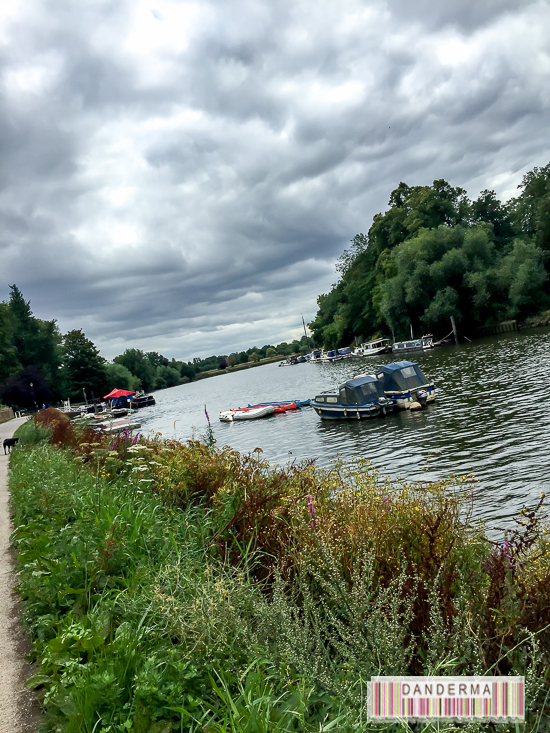 Gorgeous right? The Odeon actually overlooks the river, so it Bill's which I realise I haven't still posted about but they have an awesome breakfast and is a favourite destination of mine in London, I will be posting about it soon. I walk along the river bank and recall snippets of conversations I've had once upon a time, I spent a good amount of time sitting by the river and taking whomever was visiting us to the riverside was obligatory.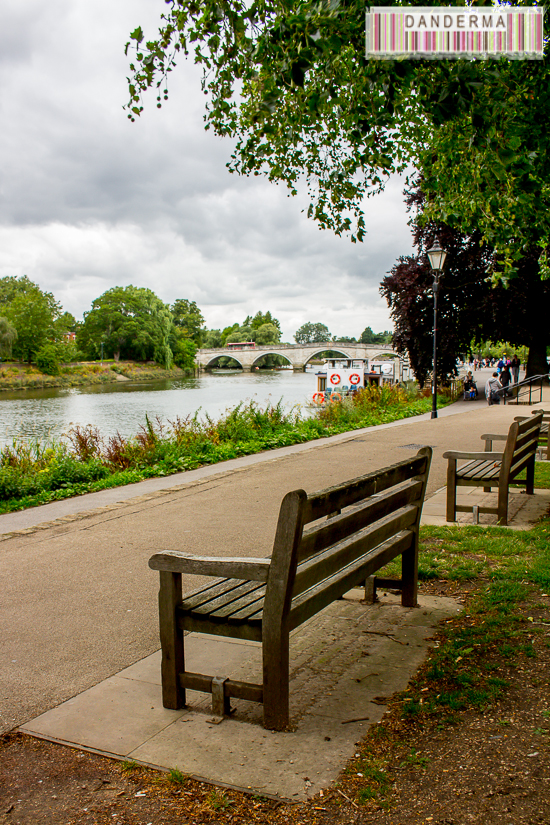 I recall the boat hires, the river cruises, and the canoes though I've never dared to try anything but the cruise myself. I however do not recall the super soft ice cream van parked by the river! My heart skipped a bead when I saw it but given that I've just had a cup of gelato I thought it was sensible not to have another ice cream and ruin my appetite for supper. I regret my stupid decision now, it would have been one glorious picture.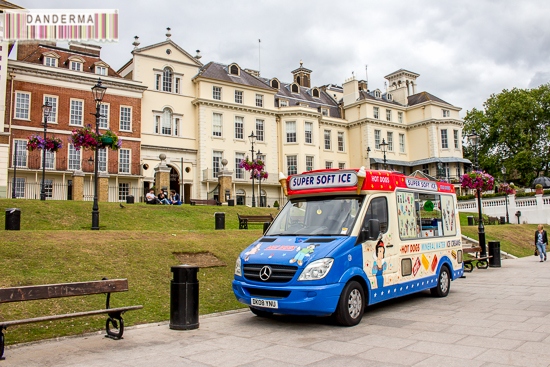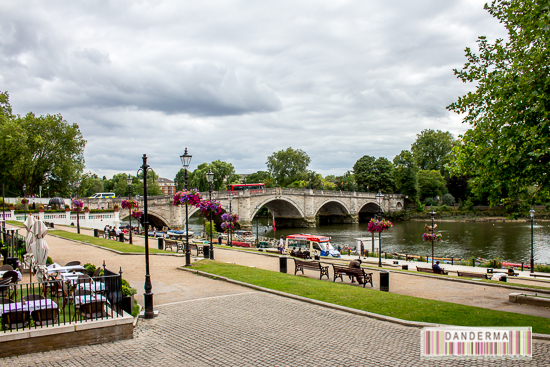 Lucky pigeon living in Richmond.
After a long day and just before we went back home we passed by a famous pizzeria right by Richmond's station, pizzeria rustica, and had a delicious grilled vegetables pizza and a beetroot goat's cheese lentils and grilled vegetables salad for supper. Yum!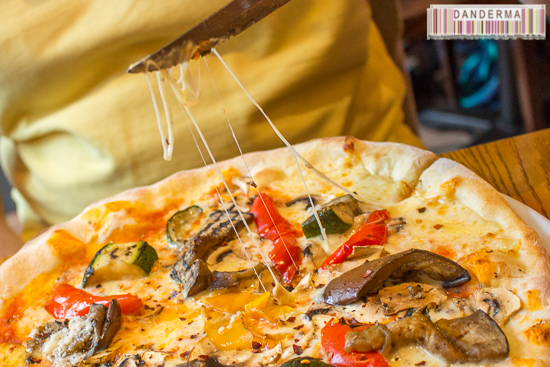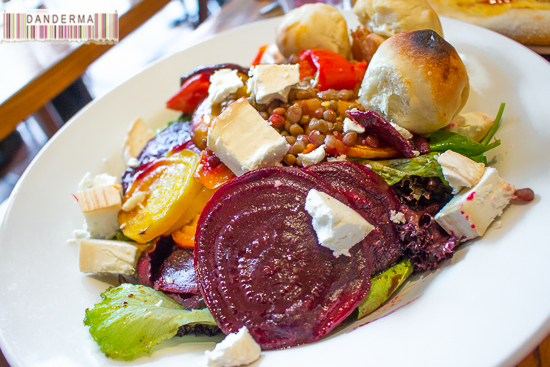 In case you were in the area and wanted to visit for lunch, pizzeria rustica is located right next to Richmond train station, you cannot miss it when you walk out of the station. By the way, if you are wondering, Richmond can be reached by London's underground, it is at the very end of the green district line, you just need to change once at Ealing. It is also very close to the airport and when you stay or visit you'll find endless planes passing by above – which means endless waving on my behalf to passing planes.
And for a sweet end to the trip, I passed by Richmond's Humming Bird bakery branch and was in luck to get the last raspberry cheesecake brownie they had there. I also passed by an Australian tea shop by the name of T2 that sells awesome selection of tea and tea cups and got me a gorgeous tea cup to remind me of the trip, I will let you know the next time I post a picture of it.
When I returned to Kuwait I searched my old folders for any Richmond relics and found myself a few hazy pictures of the river cruise that I've taken back in July 1994 plus a few postcards I've written back in the day to my friends back home. I used to write a lot of letters but given the deteriorating state of Kuwait's postal services it would take almost an entire summer to get a reply to one letter. Below is a postcard that I've never posted to my friend. I also had a Richmond Park postcard with a picture of the deers in Richmond Park all covered in snow during the winter, it is gorgeous but I cannot find it anywhere.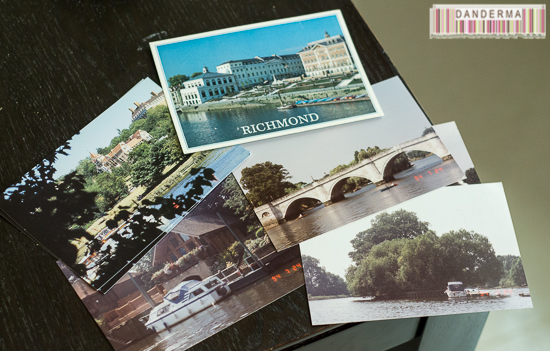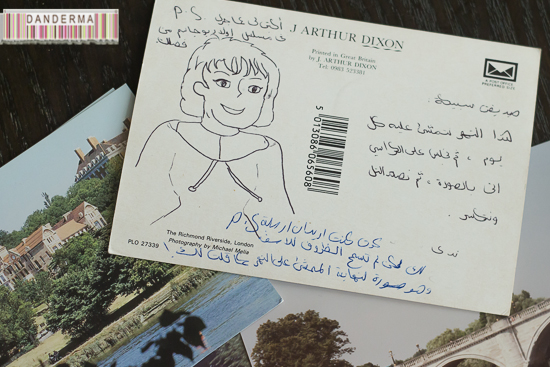 Last but not least, thats me with my camera taking pictures and composing this post in my mind while enjoying my trip. Can you tell I was happy reliving the memories of my childhood?
Now that I've shown you my Richmond, I've also shown you my dream retirement destination. The only problem is that I need about half a million pounds just to get me a one bedroom apartment without a view somewhere in Richmond and that's not counting the yearly service charge and council tax fees. As of now, I have £200 in my retirement fund and one day, maybe one day, I will go back to stay. I love you Richmond, till we meet again one day.
---
One Response to "A Trip to Richmond Upon Thames"