http://stephanepereira.com/work/commercial/tommy-hilfiger-true-star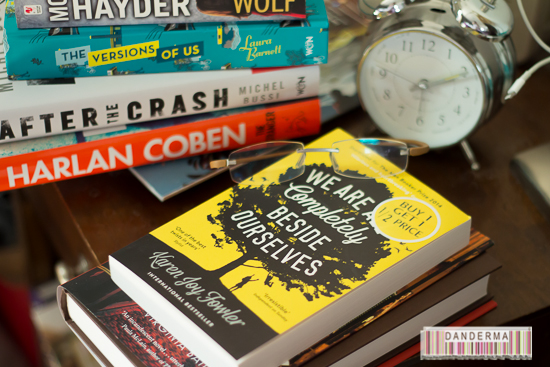 Misoprostol no prescription overnight delivery In a change of all the war-related novels I've somehow found myself reading lately, I picked up this book with a bright-yellow cover and nothing historical or war related story line. It is an intriguing one, it seemed, for its supposed to tell the story of Rosemary, a girl who lost her sister Fern when they were little and when she grew up she finds out more about what happened to her sister, the plot played at a mystery surrounding the little girl's disappearance and involving both girls father and an experiment he was conducting on his girls, the two children. 
Now, I don't know how to review this without a spoiler, for if I let out the big plot twist surrounding this story it would mean I've let out the most shocking, eyebrow-raising, gasp out loud moment of the book that made it worth its while. You are in for a shocker about one third into the book and a real one as well. Now, if you reach that point or if you've been unfortunate to have read a review that spoiled it for you, you'd know the subject at the centre of this novel is a very humane, very important, and not that present in modern fiction. It is shocking, and extremely heartbreaking yet very important for it raises moral questions you might find yourself not asking before. The story is enjoyable indeed, had it followed a more traditional storyline that is.
What irritated me though is how the story reverbarates between past and present, memories and thoughts, now and then, scenes and tales. I was, at times, quite bored yet kept reading on because I really wanted to know what happened and then at one point in the end I began to skim some of the pages for the narrative got too-wordy for my liking. I also am quite frustrated with Rosemary, the main character who somehow was floating through college and let a drama-queen of the name Harlow overtake too much of her life, and our precious reading time as well, without even a pep on Rosemary's end! The ending however wrapped up nicely, cozily, and it was as satisfactory as it could become under the circumstances of Rosemary and her family.
Would I recommend this? Yes I would, though I'd say if you reach page 77 and you don't like the plot twist you've come upon then perhaps this book is not for you. I liked it very much though I don't see myself reading it again anytime soon. It's a one time read kinda of book.
---