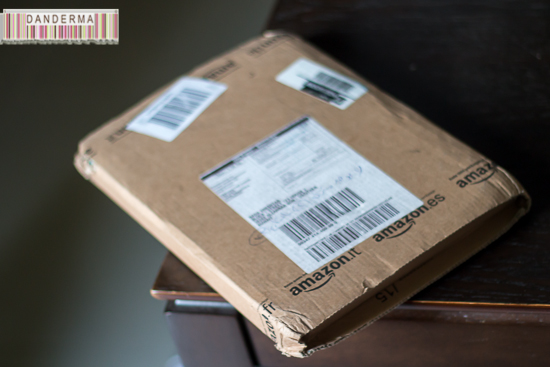 What am I talking about? Receiving a package by the post? Is this really worth blogging about in 2015?
If you live in Kuwait then yes, it really is. Surprisingly, for a couple of decades the postal services in Kuwait have been really and truly unreliable in a way that broke your heart and left you scratching your head, it is the era of automated services after all. With the invention of online shopping, everyone had to find a way to shop and make sure their packages did arrive, enter Aramex mailboxes of 2003. For a while, Aramex provided a seamless splendid service with very reasonable prices, I even had magazine subscriptions delivered to my UK and US mailboxes and they'd arrive to Kuwait, censorship free, on a timely manner and would still cost less than their mutilated censored sisters that arrived midway through the month. 
Alas, as time went on I reached a point when I couldn't use Aramex without pulling my hair out and paying an obscene amount of money for a shipment. Other shipping companies weren't any better, they'd exploit all they can squeeze out of you, some even producing invoices with vague fees of their own and if you challenge them they'd miraculously disappear. Why invite a headache into my already hectic life? I stopped shopping online altogether, an activity that gave me immense joy in the past, and restricted my online shopping for the most urgent matters only.
So what is this Amazon package doing in the picture above? Well, here is the thing, I did go back and shop online but after I kept hearing, and reading on the Kuwaiti post twitter account, how people are ordering and receiving their shipments all the time. I didn't believe it at first, I've heard horror stories of happy shipments disappearing into the basement of the post office in Kaifan and never making it back, and friend from neighbouring countries keep boasting about their online shopping arriving at their door step in a timely manner. One thing led to another, I found myself on Amazon gazing at a book I really really wanted, my fingers curled over the add to shopping cart button, but I decided to take the "reasonable" route first.
The reasonable route was to call all bookstores in Kuwait and ask about the book. I did. None stocked it even though it was November and the book was out since August. I checked Kinu, Dubai's library that does deliver to your doorstep but the shipping fees were so high, they were twice as much as the full price of the book. In the end I decided to go back to Amazon, take a leap of faith and have the book sent to my home address, as in Block x street y house z. If it makes it then fine, if it doesn't then I wouldn't have lost much. I even chose the normal standard shipping of two weeks and not the fast one and I got a delivery date of 9 December.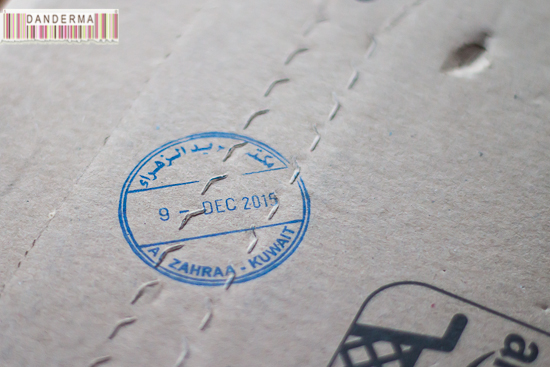 So did the book make it? Of course it did! Can you see the stamp on the package? I live in Al-Zahraa and when we picked up the packaged it had a stamp of the exact delivery date specified by Amazon, 9 December, from Al-Zahraa post office! So packaged do get delivered! They aren't lost in Kaifan, nor did I have to go into any extra lengths or move any mountains or search any haystacks of papers to get it. It did arrive on the 9th of December, but I only received it on the 16th but that was my mistake. Care to know why?
You see, when the package arrived to the local post office on time they tried to deliver it to the house. However, because the house we are in is not really a separate house but rather a block of apartments in an unusual numbering system, the post office did attempt to deliver it and couldn't get to the house. They tried to contact me, only stupid me didn't have a phone number listed on the package with the address so the package went back to the post office, waiting for me.
Meanwhile, and a week before its arrival time, I did attempt to find the package assuming the worst and that it was lost already. I went to Hateen's express delivery centre one evening and they told me only shipments that are "express" with a certain letter, I think it was an e, in the tracking number -yes there is!- is available there and that if my shipment is missing I should check Kaifan. I did go to Kaifan one evening only to be told that packages and parcels are only delivered during the morning time and that I should check my local post office first. When I went to Al-Zahraa post office, they asked me to give them the shipment details and they'd look for it, the very next morning they pulled the shipment out of a huge back of unclaimed packages that was being sent back the airport because no one expected them to have indeed arrived on time and there was no phone numbers on the parcels to contact their owners.
Shipments stay in the local post office for one exact week before its sent back to the sender. Now, look at my book! All safe and sound and local post-office stamped and everything!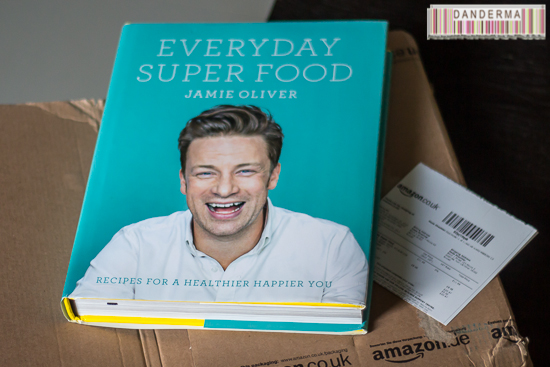 How much did the local post office charge me, for clearance and customs and handling and all other mumbo jumbo payments we are slapped with when we use the other shipping companies? Zero. Yes, you read that right, Z.E.R.O. Kuwaiti Dinar. They didn't ask for a single fils! How much did I pay for my book? Well, the book is sold for £26 but I paid only 9 KD because it was on discount in Amazon, including the shipping fees of £8.48 which is almost four KD only.
Here is my tip for peace of mind when you shop online, try sending it to your home address if they offer international shipping and add your telephone number in the address fields, loud and clear like "Please call my phone at +965-xyxwxyzw" and when it arrives someone will call you. I believe that now, and I'm thankful for that leap of faith that I took because, as I was posting about my experience in SnapChat and Instagram many people living in Kuwait commented that they've been ordering online and sending their purchases to their local address directly and it arrives, it does indeed arrive, all the time!
Very encouraging, and I'm glad that I can say that in 2015 I've finally been able to receive something via the local post office in Kuwait in a reasonable manner. I did find an tracking code on my package, which makes me believe that perhaps one day we'll be able to track out shipments online. I also think there is still so much work to be done, especially to the horrible postal website that is barely a website, but I'm keeping the faith. I'm that happy to be frank. From now on I'm resuming my shopping online and sending everything to my local post office, no one will exploit my shipments and squeeze me dry for fees anymore!
P.S. it seems that postals services differ per area. For example we have a post office box in Mishref and we tried sending documents and cards there before but nothing ever arrived. South Surra areas all seem to have perfect postal services, as well as Dhahiya where my father's post office box is located. I'd say try your luck and see!
---