http://relaxapartmanitara.com/canadian-online-casinos/cupids-attack-position-online-a-real-income-no/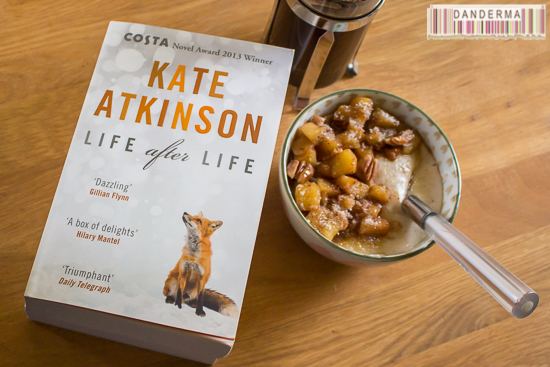 I have not one but two copies of life after life on my bookshelves, for whenever I've visited a bookstore for the past few years I've seen it on the best seller and highly acclaimed list of novels. I also got its semi-sequel, the second novel "A God in Ruins" that is based on another character but its not necessarily a continuation of the original story. The only reason I've put up reading this one was its sheer-volume of 600+ pages. I however finally decided to read it and its semi-sequel, for I'm in desperate need of a book that sucks me into its world and leaves reality behind. 
I'm sorry to say, despite the legions of fans and glittering names recommending this book, that I wasn't very much impressed.
The concept is lovely, Ursla Todd seems to have cheated death when she was born and seems to have the ability to relive her life again and again, and remember in deja vu style how the other lives went. It explores the question many of us seek answer to: if you've been given the chance to relive your life, would you make the same mistakes again? Would Deja Vu be able to iron out he mistakes of your past? It does sound like something you'd want to read about, doesn't it?
It starts off with a mystery as well, a drastic action by Ursla, and you are so intrigued wanting to know what happened to deliver Ursla to this point. Then it starts with the night Ursla was born, and sadly because the theme of the book is repeating the lives of Ursla, you get to read a situation too many times, meet an abidance of characters that you first want to remember should they make an appearance later, then you realise they are as useful as reading people's names and addresses in the phone book just for fun, and go into a well described yet often mundane details to the point of exasperation.
I ploughed through it, and struggled with the decision of putting it down and calling it a day or finishing it. The I remembered there is a point in the book after all which is the first scene and by the time I've reached the explanation of that scene Ursula's life dissipated again and it restarted in a way that is not relevant to the beginning scene and makes you wonder what's the point.
I understand that the writer was trying something new out, and it is new and I did appreciate and enjoy some bits, but overall I felt like I was sucked into a vortex of names and details and repeating events, one that kept me dizzy and overwhelmed rather than provide an escapism. It doesn't also provide you with a clear answer or a revelation of some sort or even when to know for sure that such a repeating life will end for sure.
Would I recommend it? If you want to see for yourself what everyone is reading about then by all means do pick it up, be warned that for the first 100 pages or so your characters won't be realising that life is repeating or that there is a point in the entire concept at all. You might be among the legions of fans who adored it or, you might be with the minority of people who didn't much like it like I did. I actually am dreading reading the second semi-sequel now just because I'm afraid it might turn out like the first one.
P.S. food in Ursla's early twentieth century era? Horrible! Imagine having kidneys soaked in milk for breakfast and boiled chicken for tea!
---