discover this info here
Don't run away at the mention of the word museum… for this is no ordinary one! It's not old and stuffy and boring at all! I <3 all kinds of Museums  and i usually go alone because no one i know would swap a day of shopping for a day of culture… But if you love shopping you will definitely love V&A! Why?
There is this room… the Fashion Room… that holds an amazing collection of fashionable pieces dating back from the 17th century until modern times! Shoes Dresses Jewelry you name it! admission is free except for some particular exhibits that require buying tickets… such as the Grace Kelly Style Icon Exhibit showing her wardrobe including dresses she wore in movies… unfortunately it was SOLD OUT when i got there :`(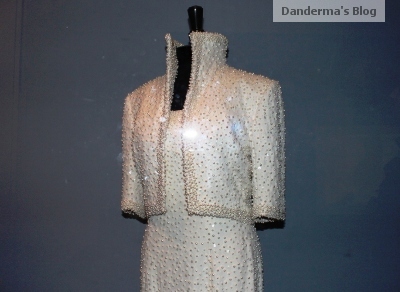 Princess Diana's "Elvis Dress" worn by her on a visit to Hong Kong in 1989.
A Biba shoe! Biba was a very popular store in the UK back in the 60's & 70's with crazy interiors and amazing designs.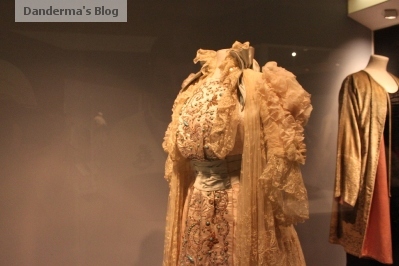 A woman's banyan in green… dating to 1750… very lovely!
Women used to wear this cage underneath their skirts to puff them up! This one dates back to 1868!
This lovely green evening gown by Viviene Westwood is my favorite piece! In reality it looks so much better! Something that will make you feel like a princess when you put it on <3
Alexander Mcqueen's Dress… from 2000… wayd 3jbne <3
A dress worn by Grace Kelly displayed at the entrance of the exhibit! the only piece i have seen :`(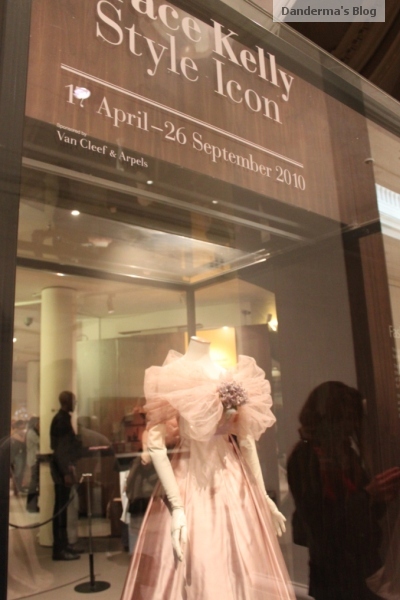 Unfortunately that day was the HOTTEST day ever… there was no air conditioning since they thought that it was still winter… my dear husband Butootee was cranky and hungry and he thought he was going to a Butootee photoshoot fa he appeared in almost all the other pictures in some way or another… we decided to leave … not before passing the islamic section and the gift shop though!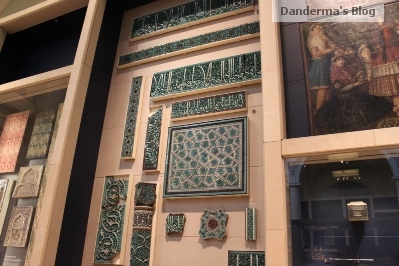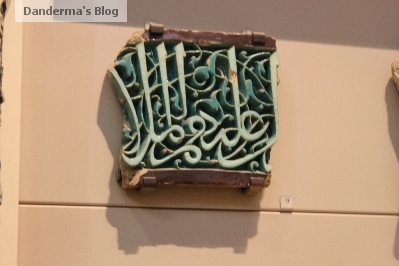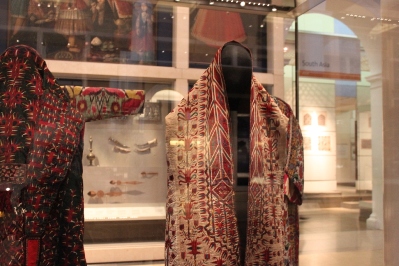 Hal bogsha was the Islamic womens dress acting as both a 3baya and a 7ejab in one of the historical Islamic era…
The museum not only contains dresses… it contains paintings, jewelry, furniture, art, photographs, shoes, accessories, jewelry, books, paintings, architecture, textiles… the gift shop is also an amazing place to buy quirky funky modern knickknacks as sowaye'3… and when you are done you can just walk down the street to Harrods and spend the remainder of the day shopping!
For informations and collection pictures you visit their website http://www.vam.ac.uk
---
6 Responses to "Things 2 Do in London: The Victoria & Albert Museum"