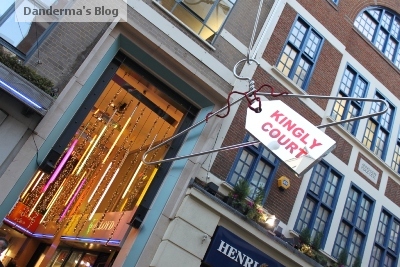 You want a candy cake but you don't want to walk all the way to Covent Garden? Head to Kingsly Court instead.
Kingsly court is accessible via Carnaby Street. It doesn't look very promising from the outisde but once you step inside you will find your self in the cutest shopping area ever! It's all steel and greens and lights and noise and movement… shoppers milling about every where … lovely garden in the middle with chairs and tables scattered around it…
You can either start exploring the shops immediately and end up in a coffee shop below or you can rest for a bit then go exploring… either way it is a very nice place to sit and people watch for a while. In the winter time it's even more charming for every thing is dotted with lights and Christmas decorations.
It's my Butootee's favorite place in London. He loves sitting under that tree and having him self a nice Candy Cake while i zoomed around the unique shops. It is THE place to find quirky things to buy as gifts and souvenirs.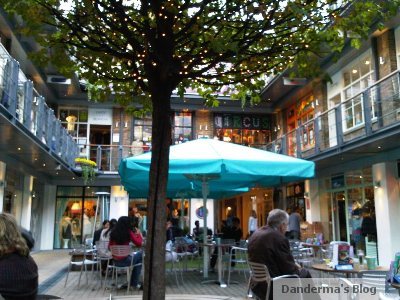 Of course not to forget the Candy Cakes sold on the first floor café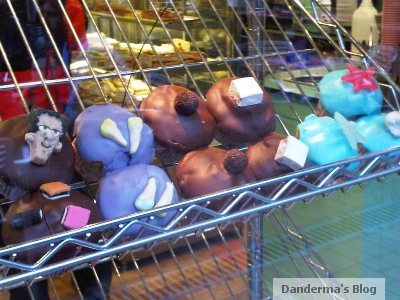 ---
9 Responses to "Things 2 Do in London: Kingsly Court & Candy Cakes"