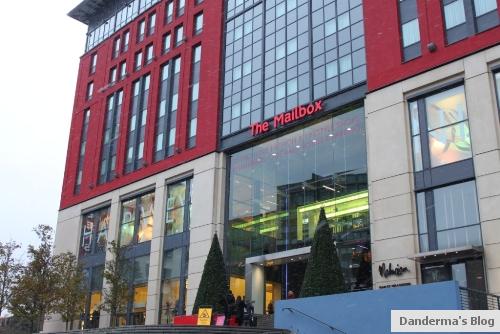 If you ever take the train to visit Birmingham i highly recommend you visit the Mailbox especially if you are planning to have dinner… why? Let me show you… 
The Mailbox used to be a Royal Mail building that was later turned into a shopping mall… it is a few minutes walk from Birmingham New Street train station… the day we took the pictures was freezing and snow was falling very hard…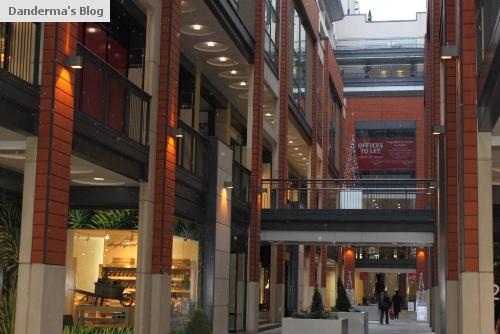 There are over 50 shops in the Mailbox… the most notable one is Harvey Nichols.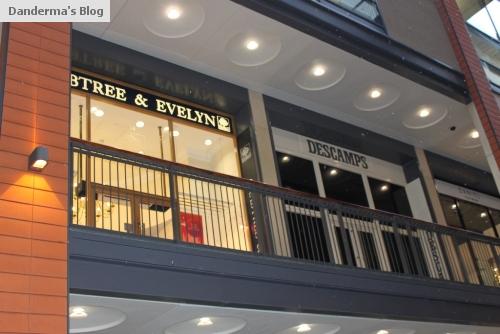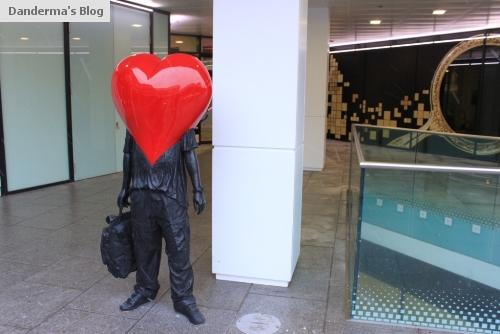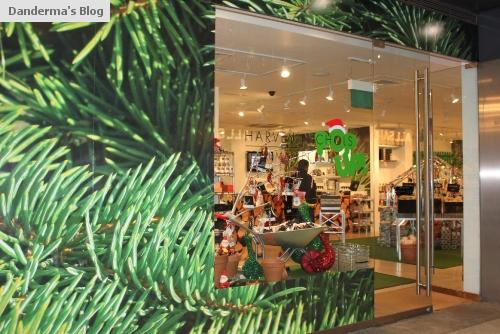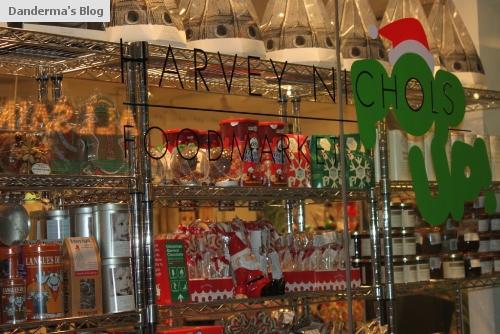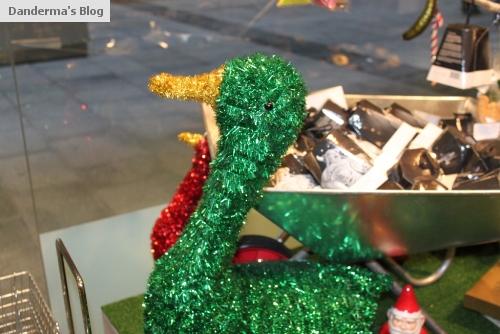 Now shopping is not the highlight of this mall… if you go to the 2nd storey you will find what is special about this place…
First there is the BBC Store… if you look closely at the picture you will see the TARDIS from Dr. Who's series -i love Dr. Who- and there was a life BBC broadcastor talking and you can see him actually talking while you shop around for BBC books and videos…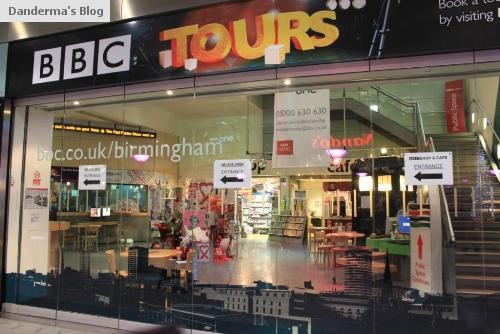 Then there is a long corridor filled with restaurants like Nando's Strada and more… at the very end of the corridor there are some glass doors…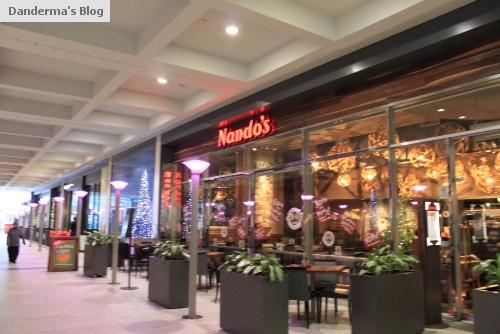 The glass doors lead to this open area filled with restaurants overlooking a pond and a christmas tree… now this would be an amazing place at night to stroll and have some dinner with a great view! It was too cold that day to stick around till night time and take some pictures but you can imagine how it would look like… check out the frozen water!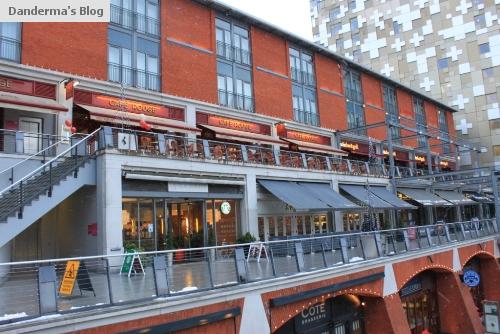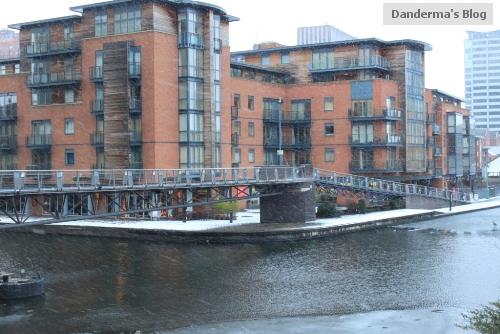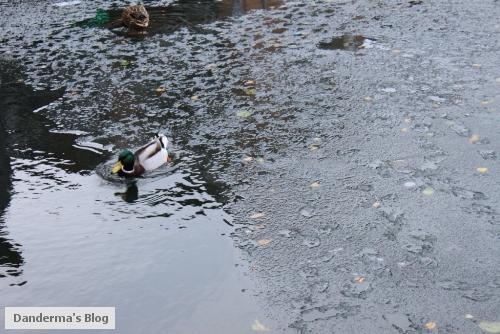 ---
0 Responses to "Things 2 Do in London: The Mailbox Birmingham!"