Re7taw London wella ga3deen?! Bema inah many people I know took the planes to London despite the weather conditions gelt awarekom ishwayat pictures of London Xmas Lights. This post dedicated especially for Carnaby Street, a favorite shoping destination of mine.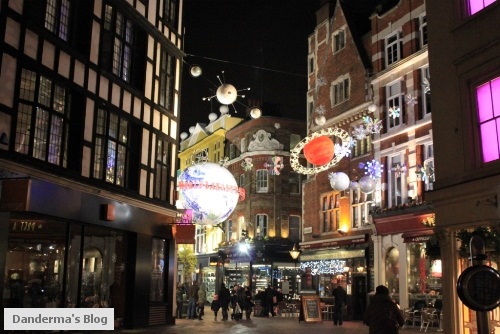 Oxford & Regent St. lights didn't change much for the past 2 years but Carnaby Street did and this year they are AMAZING! I like the NASA theme very much.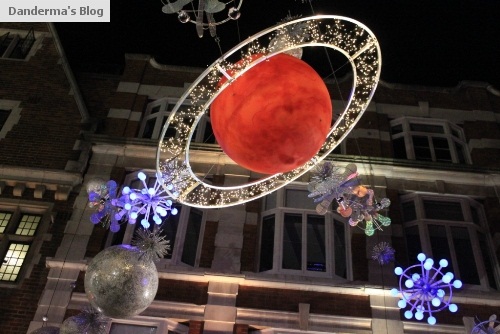 By the way this is a picture of a big full moon hanging in the middle. That's not the real moon.
ma tbon itsafroon etshofon il lights? Ana abi :'(
---
0 Responses to "London Xmas Lights 2010: Carnaby Street"