We took a quick road trip to Khafji in KSA for the sole purpose of two reasons: 1- Find the book Hind wal 3askar i am searching for and 2- Visit Hungry Bunny for a nostalgic childhood meal…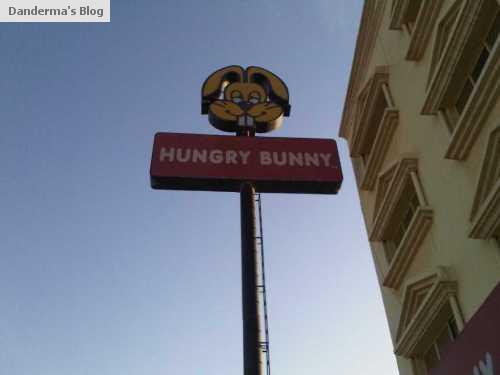 Directions? Take 6reej el shalehat, road 30 or 40 i am not sure, go straight straight until you reach the Kuwaiti Borders in Nuwaiseeb… with your civil ids cross the borders towards the Saudi Borders in Khafji… when you get out of the borders go straight straight until you see the Hungry Bunny sign above.. and you are there!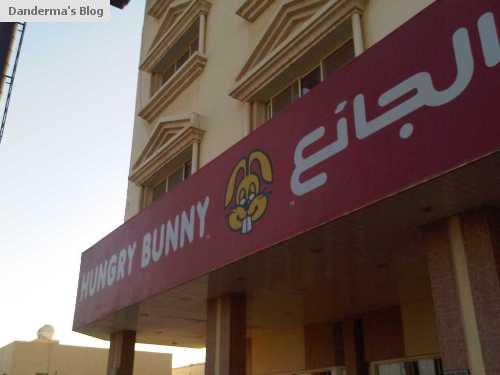 Just seeing the goofy smile on that happy yellow bunny's face makes you feel like a little kid again…
All the cars outside had Q8y license plates. You will find two doors: one for guys and one for families. The families section has private cabinets for families to dine in.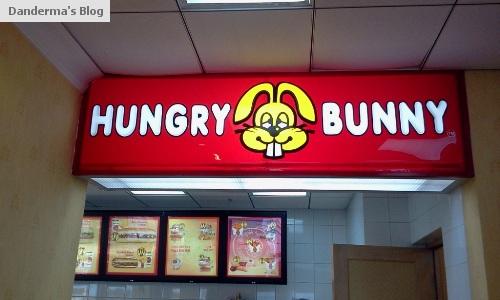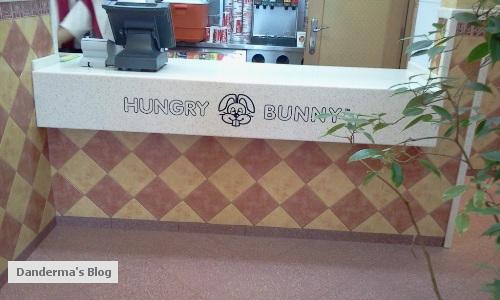 I had dined there before and i didn't like the claustrophobic atmosphere so we opted to have our meal for takeaway… i had taken a copy of the menu with me but i cannot find it anywhere… i'll post it when i find it… it's basically the same thing…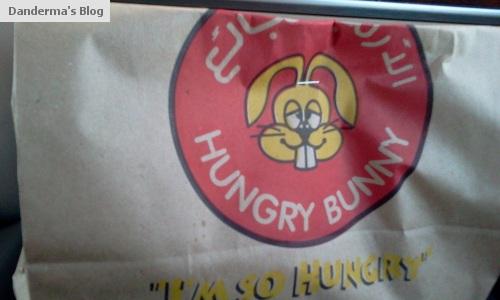 By the way the restaurant closes for 15-20 minutes during prayer times so make sure to plan your trip around prayer times or else you are in for a long wait.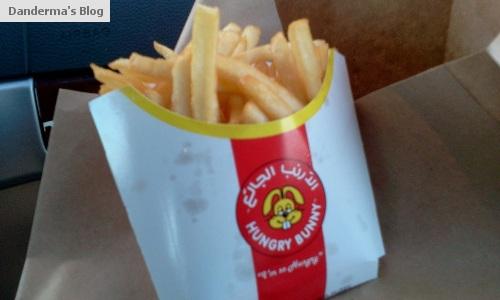 The only difference in the Super Bunny is that they have something other than sesame on top of the bun… some wheat flake thing… i am not sure if they have sesame buns any more but i suppose they do and next time we will ask at the counter insha2 Allah…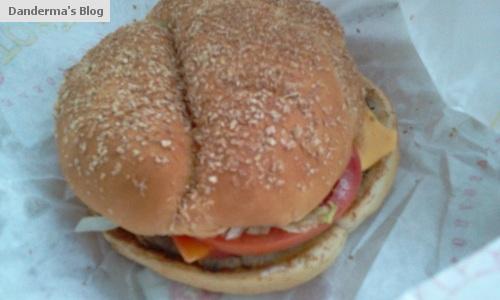 While unpacking the takeaway bag i kept singing the hungry bunny TV jingle "hungry bunny i'm so hungry hungry bunny i'm so hungry…" I tend to sing the jingle during the road trip as well until we reach hungry bunny…
If you are in the mood for some real old fashioned hungry bunny get into your car and head over there now 😀
and please don't tell me "ako hungry bunny bel q8″ and "hungry bunny ele in q8 is the real thing" blah blah… they are NOT the real thing. They DO NOT taste the same. There is NO REAL hungry bunny in Q8… if you want a real super bunny from hungry bunny, the closes one is an hour away in Alkhafji in KSA.
---
24 Responses to "A trip to hungry bunny Alkhafji…"