perchance
Yesterday Afternoon my mother had some fresh coals burning on the portable dowwa to make some chai fa7am… So a thought had struck me… why don't i try to make Qer9 Moqla?!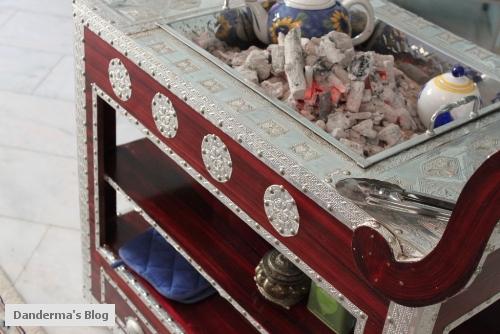 Of course all i needed was a moqla (pan)… some butter… and the qer9 moqla mix! So i got the ingredients out to make the mix…
What i used was 2 eggs, 2 espresso cups of sugar, 2 espresso cups of self raising flour (or add a table spoon of baking powder to regular flour), a tea spoon of ground cardamom, a little bit of saffron swimming in a little bit of heated rose water… First i cracked the eggs into a bowl
Then i added the sugar…
Then i began whisking away until i got a smooth batter…
Then i added the saffron in rose water & the cardamom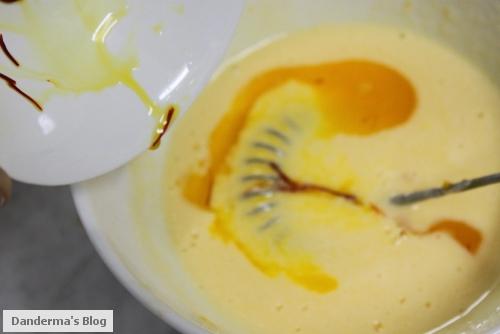 Then i began adding the flour gradually and whisking after each little bit added…
When i was done whisking i took the batch out to the dowwa…
I brought over a moqla and put it on the coals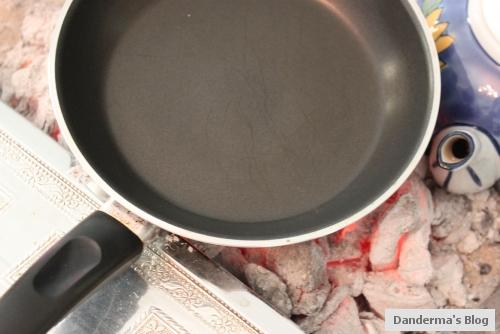 i added a knob of butter and waited for it to melt…
and i poured some of the batter in and waited for it to bubble and cook nicely… it smelled good, like a yummy ger9 3qaily
I was so excited as the mixture began to bubble and thicken… i couldn't wait to flip it over and devour it with my already poured estekana of chai fa7am…
and the result was…. *drum rolls*
Yes. I am serious. I don't know what went wrong but it just wouldn't flip over! I remember my mothers aunt cooking qor9 moqla as easily as pouring tea from the tea pot… it was supposed to be easy, it turned out into a nightmare… the mix wouldn't brown and if it did it got burned and there is no way on earth to flip it !!!
and in the end my mom got out some clorex and started wiping everything while talking about selmonilla infection. Now i know why mom never made qer9 moqla before.
If you stop laughing at my lack of culinary skills… can you please give me another recipe for qor9 moqla? Please?!!
---
47 Responses to "How to Make Qer9 Moqla 3la il fa7am!"