order ivermectin over the counter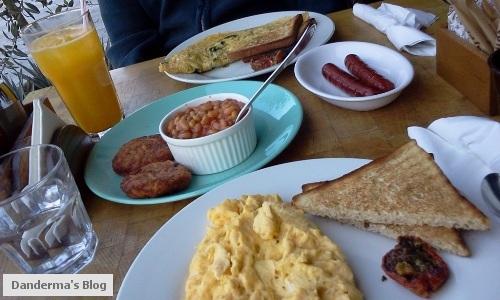 On the first morning of the year 2011 we decided it was a fine day to go out for breakfast. I woke up with a sore throat but i thought what the heck a good breakfast would surely battle away the flu symptoms…
To our surprise the place was PACKED! People were sitting outside in the amazing weather and there was a waiting list! We put our names down and waited in the car for our turn… while doing so i saw D00na & Shayouma having breakfast and i went to say hello! It was lovely seeing them in P&T that day 😀
We ordered pretty much the whole menu! I had scrambled eggs with baked beans, hash browns, & decaf coffee while Butootee had some sort of spinach omellette and sausages with Orange Juice. The food was delicious, the crowd was perfect, the weather was AMAZING: sunny with a cold breeze!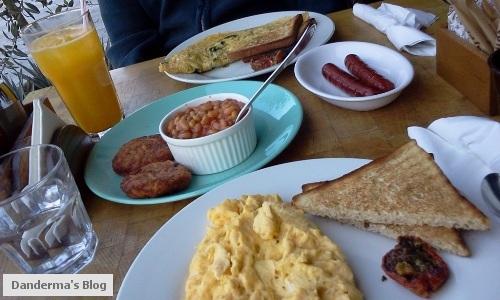 The star of the show was their Nuttella Waffles! The were SO Good and VERY huge… how good were they?! Even though i was pretty full i ate half of a one which is equivalent to one full waffle sold else where! It was really worth the extra calories! A must try!!!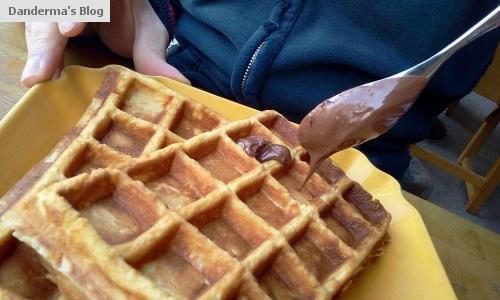 The bad side is their service was really slow. The waffles actually came after we were done with our food and paid the check… and their system for managing the waiting list was unfair. I saw a table being empty forever while people waited for it and no one paid it any attention. I saw two girls actually sweet talking the waiters into letting them sit at a table for four and it wasn't even their turn. The table we got was emtpy for a very long time before we were seated at it and when we were about to sit we found two girls sitting down helping themselves to the menus on our table… thankfully the waiter told them to please go and put their names down the waiting list.
If you want some really good breakfast… go to Prime & Toast but GO EARLY… any time before 10 would do i suppose as it's the official breakfast time in Q8. I really miss the days when Prime & Toast had less crowds  

---
6 Responses to "New Year Breakfast @ Prime & Toast!"