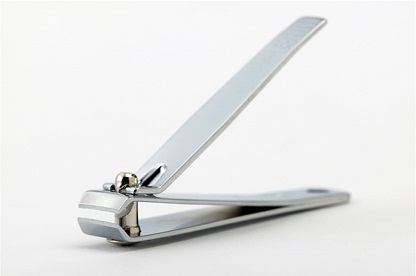 For as long as i can remember… we were warned by every one around us against cutting our nails after night fall…
I know for a fact that it is Sunna Nabawiya 3n El rasool 9la Allaho 3laiho wa salam… but why?!
Whenever i ask that question… why? I never get any answers… whenever i ask the qeustion "what will happen if i do get my nails cut after night fall" no one answers me… every one looks away, or simply answer "mo zain"… ok shino ele mozain bel mawtho3 i want to know?
What brought this on is that i have read recently that in the phillipens they believe that if you cut your finger nails at night something bad will happen to you!!! What a coincidence? Or is it a coincidence at all?! How come they believe the same thing? and what bad thing? and why a bad thing? and why the nails but not the hair or body hair? eshma3na el nails?!
Do you have any idea why we are not supposed to be cutting our nails at night?!
---
28 Responses to "Why Aren't we supposed to cut our nails at night?!"