http://woosterglass.com/quelith/195.html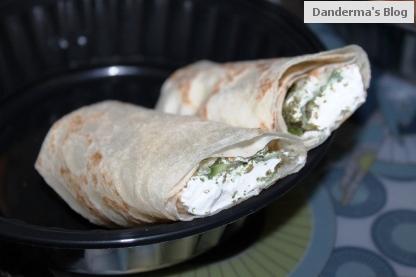 Masha2 Allah day 5 is here… days fly by fast! I woke up this morning to my fool breakfast… The thing is there was so much to eat and so many bread slices to fill… it was a good fulfilling meal in this cold rainy weather 😀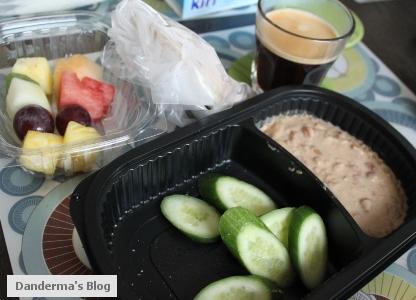 Today's food arrived around breakfast time. I opened the box anticipating what's in store… the first thing i saw is tomorrows breakfast which is Labna & Z3tr Saj with my recommendations "no rocket, no tomato, with cucumbers"
and it looks good. I am going to have a good breakfast tomorrow insha2 Allah 😀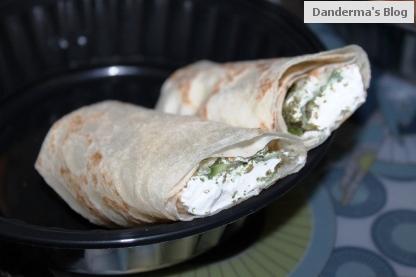 Now what did i receive for lunch?! I was so anticipating my lunch… and this is what i got…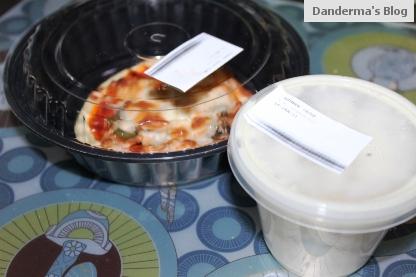 My first reaction? noooooooooooooooooooooooooo!
I don't want any more soup! and i think their pizza is fit for breakfast not for a main lunch meal !!! Why the hell did i choose soup with the pizza?! I must go back and check my selections! They have like ten salad options per day but i kept choosing soup?!
The good news is the mushroom soup doesn't look as bad as the previous soups did! So i am a tad more excited. and for dessert…
A tiny apple tart that looks really really dry

In comparison to yesterday's apple strudel it looks really unappetizing… again i don't think i will eat it…
The soup was creamy! Such a difference when compared to the almost clear soups i was brought before!!! It tasted creamy as well and good… but it was too peppery for my taste… too much black pepper… i know i wouldn't order it again and today i went to LoFat and changed my menu for the next few days to come so it wouldn't include any pizza for lunch or any kind of soup again! Phew!
So here is my eating plan for Day 5 with LoFat
Breakfast: Decaf Coffee + Foul Cucumber & Bread + Fruit Kebab
Lunch: Vegeterian Pizza + Mushroom Soup + Water
Dinner: Pinkberry Parfait
---
2 Responses to "LoFat Diet – Day 5"