purchase disulfiram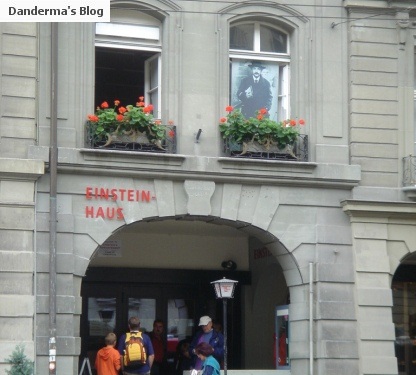 I was browsing through my old pictures yesterday thinking of making them into an album when i found pictures of my trip to Bern, Switzerland… What interested me most is the pictures of my visit to Einstien's House in Bern!
Of all swiss cities i love Bern the most (post)… the old buildings and the cobbled stone streets… One day i was having lunch when i noticed a commosion across the street…
I zoomed i with my camera and to my surprise i caught the image of Mr. Enstien peering the first floor window and tourists lining up at the door in what seems to be a museum! I want to run across the street at once but we had to eat lunch first…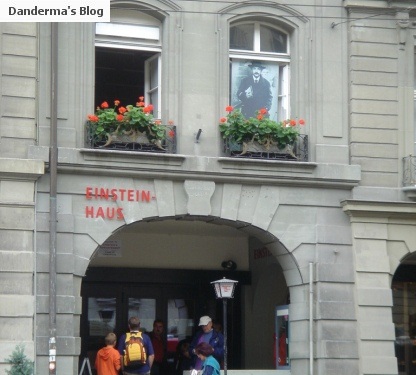 The moment we paid the check we hurried across the street to the Enstien Haus -German for Enstiens's House- and it turned out to be an actual flat where Enstien had lived while in Berlin… he was living here when he had thought of the relativity theory! We paid and got up a narrow staircase to the flat…
The tiny flat is AMAZING… furnished with early 1900's furniture and actual Einstien's items! A great man who achieved so much in science was content in living in this little space… and the stuff they used were so lovely! Check out his wife's clothes and their babie's crib!
His writing desk from the university where he worked…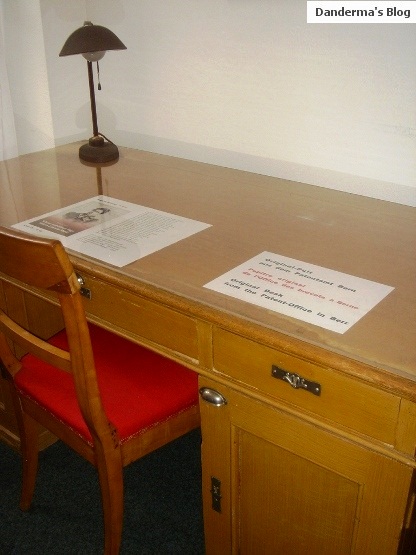 Old Pictures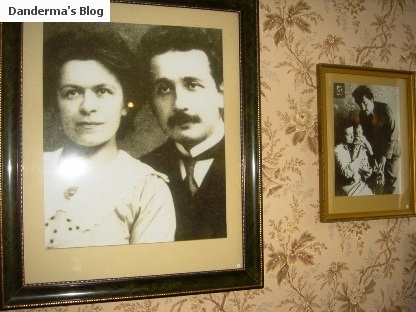 Old items of Enstien…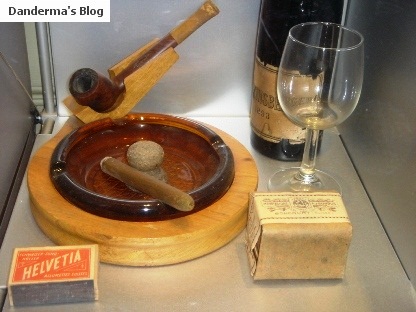 Books & Scientific Instruments
If you are going to Berlin and you love museums… make sure you pass by Enstien's House! For more information you can check their website (here)
---
6 Responses to "A Visit to Einstien's House in Bern…"