http://shinyfastandloud.com/?feed=rss2
Today is day ten… which means i have only four more days to go. In four days i am going to weight my self and wear the clothes i have worn ten days ago when i had first started my diet. I will see how much changes had occured!
For breakfast i had Labna & Z3tr Saj with Fruit Kebabs. and for lunch i knew i was going to have the Nachos Salad and the Vegetarian Burger, both of which i have been looking forwards to tasting them!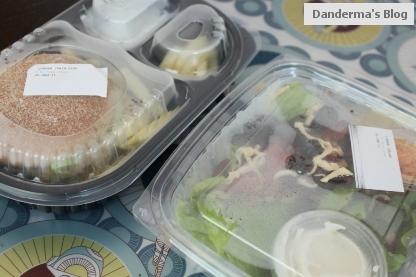 The nachos salad looked colorful with lots of items involved
Cheese olives tomatoes red kidney beans green peppers sweet corn and lettuce… with a tiny nachos box and a bit bigger dressing box
I have to say even though the dressing was just ok the salad tasted very good.. possible the best salad i had ever had from LoFat… one day i will attempt and come up with a salad that resembles this one…
The vegetarian burger came with a side of fries… 5 pieces maybe… and some chopped pickles mixed with mayonnaise
The fries though very little were VERY OILY! I thought i would get something like LoFat's unfried fries from their restaurant menu but i was mistaken apparently! I didn't enjoy these plastic like oily fries at all… the pickled mayo bubbled after being put in the microwave and the result it looked disgusting… so i didn't eat it…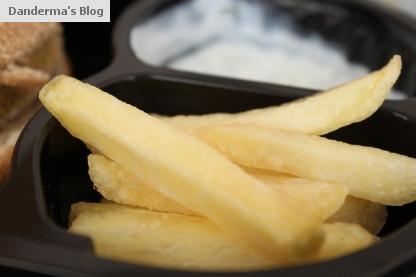 The burger came in a brown bun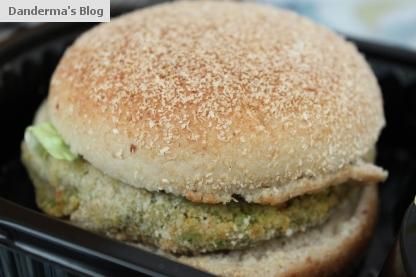 Inside it was completely plain aside from a sad lettuce leaf! Eshda3wa?!
I had to improvise… i added a slice of cheese, a slice of tomato, some ketchup, and voila!
With my additions the veggie burger didn't taste bad at all..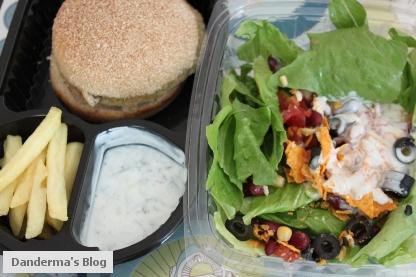 For dessert i had a molten chocolate cake. You can see that it is very different from a molten cake you can get at a chocolate bar! So i would say i am not tempted to try it at all… i'll pass this time thank you very much!
So here is my eating plan for Day 10 with LoFat
Breakfast: Tea with skim milk + Labna & Z3tr Saj + Fruit Kebabs
Snack: Decaf Coffee + Kitkat
Lunch: Vegeterian Burger + Nachos Salad + Water
Dinner: Pinkberry Parfait
---
6 Responses to "LoFat Diet – Day 10"