I was in Khaldiya Co-Op the other day when i notice that their old Co-Op have been turned into something like a showroom for Camping supplies… since it's the season for camping and tents and dowwa and kastana i decided to go take a look… i was surprised when i saw a tea & coffee portable travel kit that is so neat!!!
It comes with everything you need to make a good cup of tea or coffee on the go! Including the little burner! Kettles, Milk & Coffee Ma6ara, Estekana, Coffee Cups, Plastic jars…
Everything is put inside a divided compartment and strapped with a blac velcro strap to keep it in place… the top of the box also has little straps for a seive and little spoons and a zipper sleeve for the hot food handler thing and some loofa? Why do people need loofa?
There is even a little zipped pouch, maqlama style, to keep the little cups of coffe! Very cute!!! Price tag? KD 18.750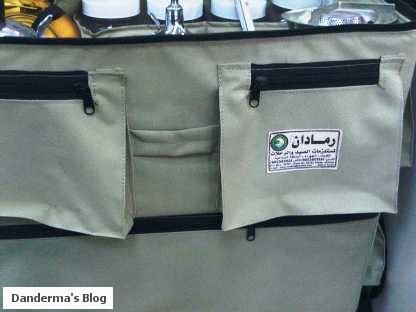 There is even a smaller version with less items and a smaller sized jars…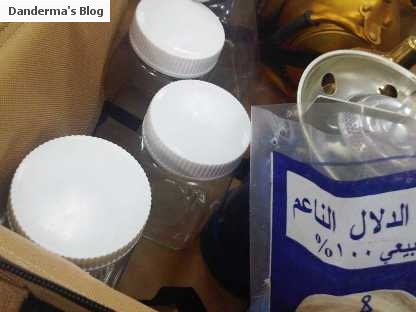 There are also huge ones that contain cooking pots!
Portable mo6are7 are there too… Price tag KD 5.500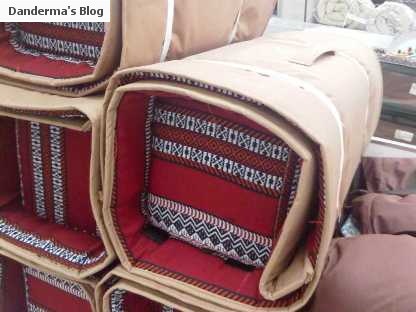 and i found the same dowwa we use at home for KD 27.500 … for those of you who asked me about it in this post it is available in Khaldiya Co-op
---
---