I always loved doing things on my own. Growing up in the 80′s meant throwing birthday parties with lots of little kids and lots of little party gifts that had to be wrapped and distributed for guests per party. Therefore i learned how to wrap gifts at a very young age. When i grew up i always wanted to learn the art of gift wrapping and sometimes i feel like wrapping gifts on my own without having to go to a gift wrapping place where everyone would know exactly where you wrapped that gift… Therefore i set up my own little gift wrapping station at home… let me show you…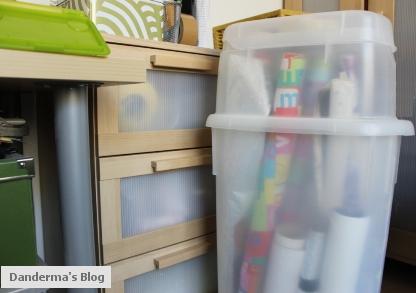 It all started when i saw this plastic wrapping paper box in Ace Hardware if i am not mistaken. It opens up to keep the rolls of wrapping paper inside and the top also opens up to keep the ribbons and scissors and whatever else you need for gift wrapping.
When i saw that box years ago i knew i had to organize my messy ribbons and wrapping papers so i got working…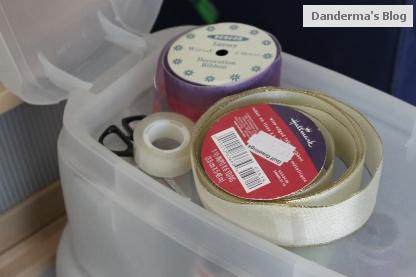 Now i keep my ribbons and glue gun and glitter in an IKEA shelve drawer with plastic seperators…
I have many ribbons of different styles and textures and width and sizes. But i need more  i don't have enough

I should go shopping for more supplies soon! My glue gun and the glue sticks are at the back… they are amazing for gift wrapping by the way they give a very neat finish without the need for sellotape!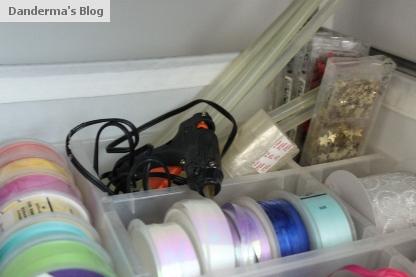 I even have a table dedicated for wrapping… i have some tissue papers in cream on top that sometimes help in stuffing baskets…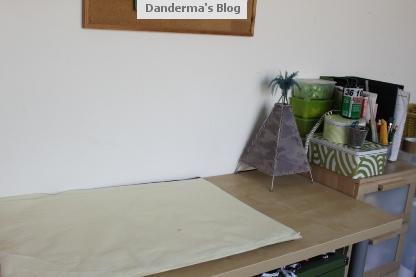 Some more supplies are kept to the right of the table… I have boxes with cards and stickers and stationary supplies and other plastic boxes with stick on decorations… That camera film thing is my phone by the way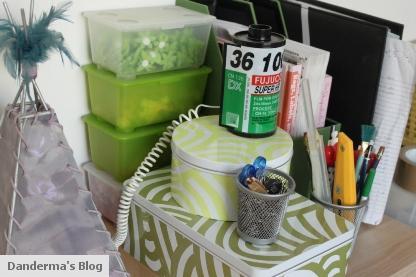 Pens, pencils, razor blades, and handy glue sticks…
Inside those plastic boxes
Little plastic things to stick on the gifts or attach to the ribbons…
I had a gift to wrap… i hadn't really wrapped anything since 2009 (read post)… i realized that i missed my gift wrapping station a lot and discovered i was a bit rusty  but anyways i got going choosing the paper and cutting enough to cover the gifts…
I had three boxes… i chose to wrap the biggest one and the smalles one in the paper above while i the middle one was done in a different paper… i really should get my self more wrapping papers!!! My stash is almost depleted and my choices are limited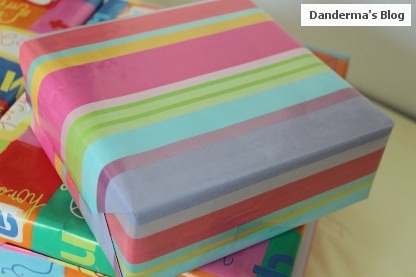 I arranged the 3 wrapped gifts on top of each other…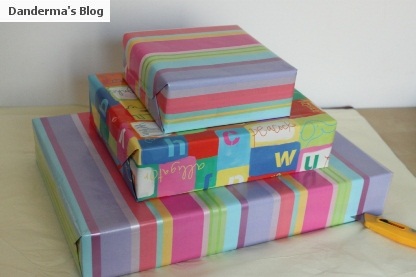 Now i had to choose ribbons! I realled needed some very wide vibrant ribbons preferebly in satin or velvet… but i didn't have any!
Not one ribbon felt right

  The only one that was OK was this one below which i chose for the front side only…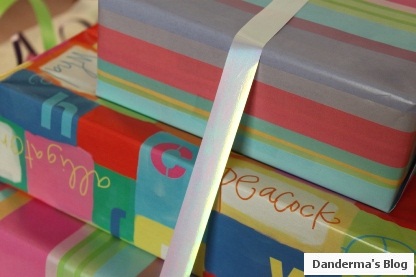 and after much delibration i decied on a group of ribbons for wrapping the sides instead of just one ribbon…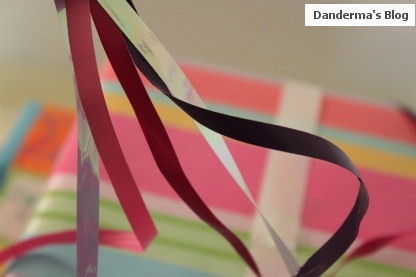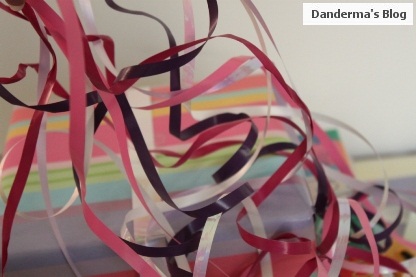 Fluff up the ribbons a bit…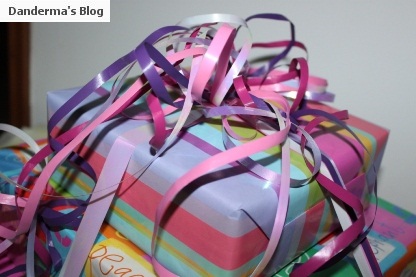 Let me add some little thingies to the ribbons… little baby bottles…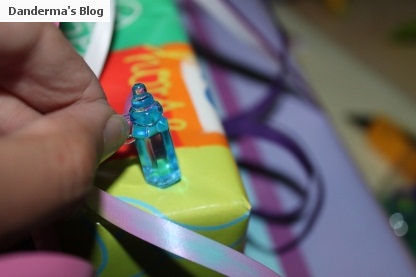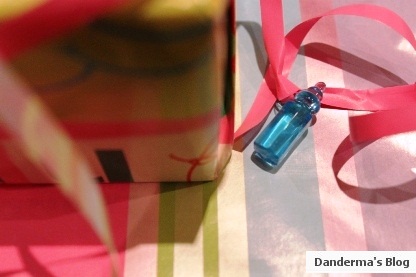 My favourite crystal butterfly! If you see a gift with crystal butterflies then it's wrapped by me tra :p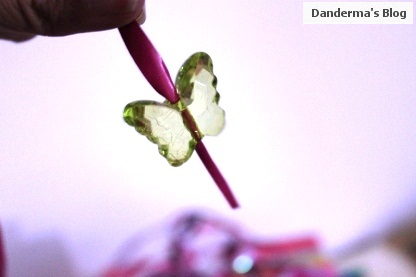 Crystal teddy bear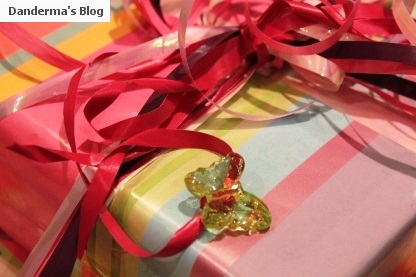 It's not the best wrapped gift in the world… but it made me very happy to wrap it and lose my self for cutting and tying and choosing and such… it reminds me of the old days of the 80′s when parties meant stringing up zeina and blowing baloons and wrapping gifts and birthday and all that fun… and i must add more supplies to my collection

---
---