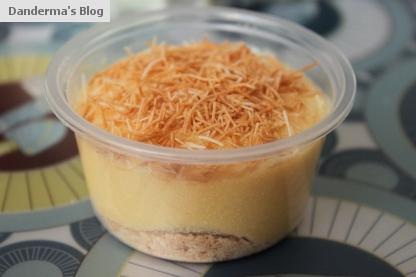 Today is day 14! Masha2 Allah time flies by!
I have many plans of how to celebrate tomorrow and i am going to share them with you in a post :p i have also made a little trip to LoFat centre today to subscribe for another month and not only me, me and my husband, so there will another diary with more dishes and non vegetarian dishes to review as well
For lunch today i had Pilaf Rice and Corn with Green Salad
The green salad with corn looks amazing… it had grilled red peppers! I love grilled red peppers!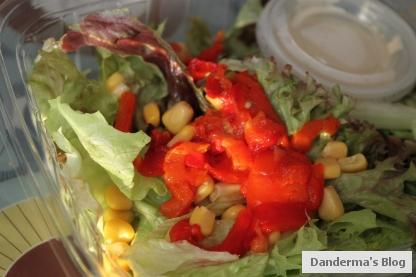 The dressing was something that looks like tahini dressing… which didn't make sense! For such a light and fresh salad i would have used a vinegarette dressing instead… any ways i enjoyed every single bite <3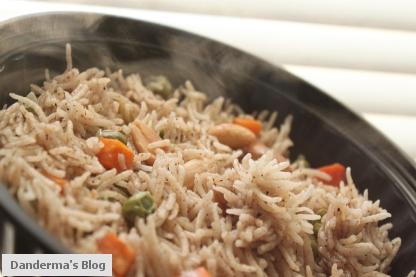 For the main dish i had Rice Pilaf… it is rice with spices and vegetables. I had to say it was quite different from any other rice dishes i have tried before but i won't be craving it much any time soon. It was fine.
For dessert i had the custard trifle. I thought it will have a fruity layer of some sort but it didn't. It looks good and it tasted good too…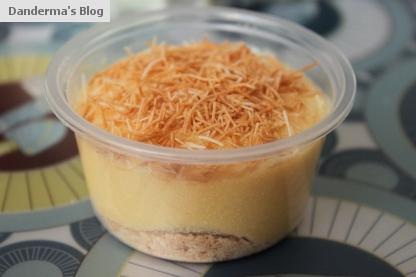 For breakfast tomorrow i received mosaba77a… which is like hummus with parsley and whole pieces of chickpea… it came with 3 slices of bread, tomato wedge, and slices of cucumbers. I took a bite of the musaba7a and the taste was good… not bad for a hearty breakfast and it doesn't need any reheating -aside from the bread if you keep in the fridge-
So here is my eating plan for day 14 with LoFat
Breakfast: Tea with Skim Milk + Fruit Kebabs + Labna Saj
Lunch: Vegetarian Pilaf + Corn Green Salad + Water
Snack: Custard Trifle
Dinner: Pinkberry Parfait
---
---