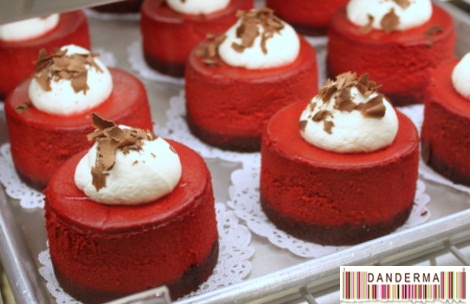 I've never been to NYC before so I haven't tried Magnolia Bakery's cupcakes in the states. I have however allowed myself to indulge -err or over indulge-  in them ever since I found out they are being sold in Bloomingdale's Dubai Mall.
This trip we had a ritual of buying ourselves a couple of cupcakes after lunch or for lunch every day and on the day we left we got a small one dozen box to take home with us. That's not over indulging is it?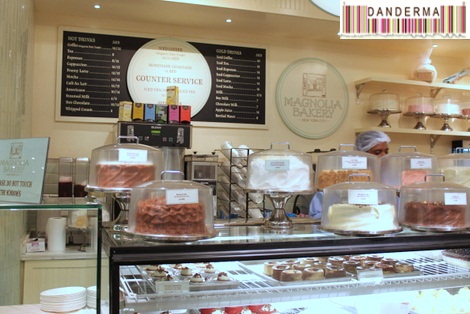 The bakery is very cute and their display window is very interesting!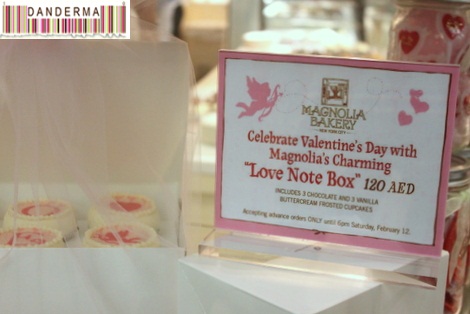 Their vanilla cupcake is the best vanilla cupcake on earth! Never before have I bitten into a vanilla cupcake that was that scrumptious!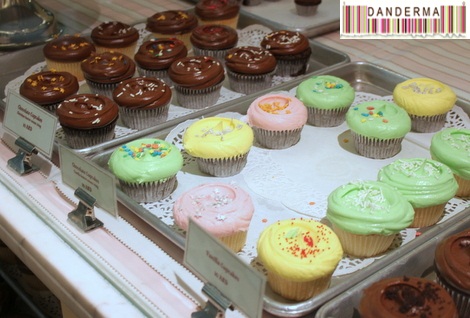 The chocolate cupcakes and the carrot ones are ok. I've had better ones.
Their red velvet cupcakes are amazing too! The best store bought red velvet cupcake I've tried and they come with different types of frosting. A cream cheese one and a whipped cream one.
The Red Velvet Cheesecakes… do you really want me to say how good it was?! It is as good as the picture below <3
Why won't magnolia bakery open a branch in Q8? We are really missing out on alot 7safa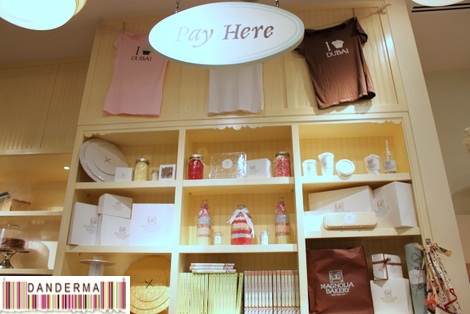 Magnolia Bakery in Dubai is located inside Bloomingdale's in Dubai Mall.
---
16 Responses to "Magnolia Bakery, Dubai"