When i was in Dubai i was walking around Mirdif mall looking for Snog Frozen Yoghurt when i passed by this store…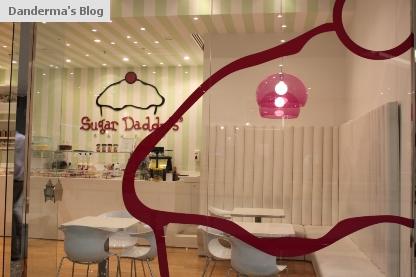 To be frank i didn't notice Sugar Daddy's cupcakes before, but the store really caught my attention so we discarded the search for Snog and went into Sugar Daddy's.
To start off, the store is very light, airy, and open with glass walls where you could sit and watch people walking in the mall by your side. The interiours are white, light green, and pink and are very light and relaxing.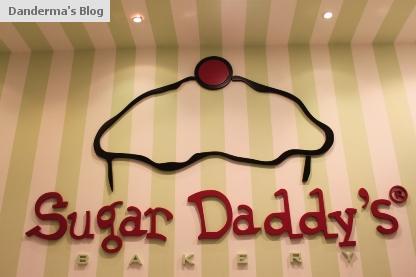 As for the cupcakes? Well see for your self, mouthwatering… and i liked some of the names they gave them, escpecially the "Gold Digger"…
We ordered a selection of their mini cupcakes to try plus a red velvet whoopie pie…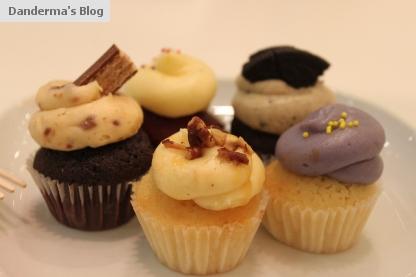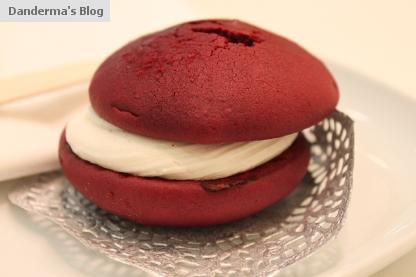 We took our cupcakes and headed to a table by the window…
The cupcakes were very good… but i would prefer magnolia's bakery's cupcakes. The red velvet whoopie however was SCRUMPTIOUS!
After having the perfect pick me up for the day we took some cupcakes for takeaway… even the box is cute and very innovative!
For more information regarding Sugar Daddy's Bakery you can check their website www.sugardaddysbakery.com I know they sell those lovely things in Mirdif Mall, in Dubai Mall, and in the Jumeira Village mall…
---
10 Responses to "Sugar Daddy's Bakery, Dubai"